Undoubtedly, a wedding is one of the most precious and memorable moments in life. To make this occasion more remarkable, certain customs have been practiced, like the special wedding dress, the wedding cake, etc. The bride's dress is given special importance and care is taken to make her look like an angel in her beautiful wedding gown. The phrase, "dressed up," is perfectly suited for a wedding, where both the bride and the groom are in their best attire.
[wp_ad_camp_2]
The wedding dress is the dress worn by the bride during the wedding ceremony. "Dress maketh a man." Befittingly, the wedding dress or the bridal gown is usually gorgeous and graceful to reflect the most precious moment in life–marriage. The color, texture, design, etc. of the wedding gown is naturally the bride's choice. White is a popular color for American wedding dresses, as white is associated with qualities like purity, peace and chastity. Nevertheless, the gown may also be in shades of white like ivory or eggshell.
The background of the wedding governs the nature of the wedding attire. In other words, the society, the culture, and the customs followed by the parties involved in the wedding are key factors in the making of the wedding dress.
In the earlier days, any color other than black or red was acceptable for the wedding gown. A face veil was also worn. The custom of wearing a white dress at a wedding was imitated from the royal weddings, wherein the queen wore a beautiful white wedding gown with a long train behind. This idea was gained from peacocks, which were honored as royal birds.
For the Chinese, the red dress is the most preferred one for weddings. The Chinese consider red to be a lucky color. The Indians also consider red as a color of good omen, so brides in India wear a red sari, which is bright and colorful too. But this color is avoided in Western countries.
Wedding Dresses And Their Importance
A wedding is a solemn occasion. It is also a special event by which two willing hearts and minds unite by an eternal bond of everlasting love. Hence, the apparel of the bride and the groom should be thoughtfully chosen to reflect the significance of the grand occasion. The wedding dress of the bride comes in bright, auspicious colors styled uniquely in conformance with the ceremonial importance as determined by the culture and religion, which sanctifies the marriage.
Features of a wedding dress
Wedding dresses come in various colors, forms and styles corresponding to the many cultures and fashions from which they hail. Wedding dresses are characterized by their exquisite grace and charm. Though the term wedding dress usually refers to the bridal gown worn by Western/European brides, all the various kinds of dresses worn by brides worldwide come within the ambit of wedding dress.
Wedding dresses vary with regions, customs, cultures and religions. The Oriental, the Indian, the Middle East, the African, the Mediterranean, and the American – all have their respective typical wedding dress codes. Whatever may be the type of wedding dress of the bride – a bridal gown, a sari, a kimono, a Salwar Kamiz with wedding veil, it is created to spell elegance and hold the audience and especially the bridegroom spellbound. Wedding dresses are secured from the highly skilled artisans who use the best fabrics and the most intricate embellishments – elaborate patterns and designs to create the choicest dresses of the respective culture. The exquisite wedding dresses thus made serve as a reflection of the culture concerned too.
Considerations in selecting the appropriate wedding dress
In marriages the appearance of the bride and the groom is of prime importance. The wedding dress or the bridal attire requires special mention in this regard since the bride is the cynosure of all eyes at the wedding and therefore her attire commands utmost attention. The wedding dress should be selected with due care with respect to the following considerations:
1. Checking bridal magazines to get a better idea of what fashions are in vogue.
2. Seeking opinions from select friends on the dress selection and trying to view choices made from their perspective.
3. Thinking over the kind of party to be hosted and the prevailing mood- formal or casual.
4. Budgetary constraints set up regarding purchase of dress.
Simple Wedding Dresses
More than anybody else, the bride is the most stressed person during a wedding. This is because she is somehow pressured to look her very best in this special ceremony. To avoid being stressed too much on their memorable day, more and more brides are opting for simple wedding dresses to ensure that they can carry the dress no matter what happens.
Because of the demand, more and more stores, bridal shops, and designer stores are now offering simple wedding dresses in their racks for their customers. This is because they know that simple wedding dresses are surefire hits not only for future brides but also to those who are looking for elegant yet simple formal and evening wears.
Unraveling the beauty of simple wedding dresses
Because informal weddings are now in the trend, many brides are choosing simple wedding dresses for their weddings to avoid the hassle of shopping and buying a very expensive wedding dress only to be used for one day.
The idea of wearing simple wedding dresses might raise some eyebrows out there because this gives the notion that the bride doesn't have so much to spend. But, if they really think about it, wearing simple wedding dresses have so much advantage compared to the traditional ones.
The following are some of the hidden beauty of simple wedding dresses:
1. These are less expensive. Since they are sewn simply, you can expect that simple wedding dresses would cost much lower compared to those that are displayed in various bridal salons. Since they are less expensive, simple wedding dresses can be a great help to brides especially those who are tight on budget because they can save a lot more when they choose to wear these on their very special day.
2. These are very elegant. If you have chosen simple wedding dresses with elegant cuts and design that match your body type and personality, then you would truly be a knock out beauty on your wedding day. Modern brides who want to look elegant prefer simple wedding dresses because these are more chic and stylish to carry. When paired with proper jewelry and accessories, simple wedding dresses would make any bride stunning in this momentous occasion.
3. These are easy to carry. Since they are cut and designed simply, simple wedding dresses can be easier to carry—literally and figuratively—for most women. Compared to traditional wedding dresses that have petticoats, layers of fabric, and heavy embellishments, simple wedding dresses can bring the bride ultimate comfort during the event.
4. These can be embellished easily. Simple wedding dresses would work perfectly for brides who want to customize their own wedding attire. Since most of them come it plain cuts and design, the bride can easily put any embellishment if she wants to. The best embellishments for simple wedding dresses might include sequins, pearls, plated silk, embroidery and so much more depending on the theme of the wedding and the personality of the bride.
5. You can easily create your own fashion statement by accessorizing these. If you want to show your creativity and uniqueness, simple wedding dresses are perfect for you because you can wear almost any kind of accessories with it. Although these are plain and simple, simple wedding dresses can make you look truly elegant if you know how to match them with proper accessories.
Summer Wedding Dresses
Unlike before when societies are so strict about the sanctity of weddings, today this ceremony has mellowed and became informal. This is because more and more couple wouldn't want to be stressed out on their wedding day. Aside from beach wedding dresses, one of the most sought-after wedding attires for informal weddings out there are the summer wedding dresses.
More and more brides are opting for summer wedding dresses during their weddings because these are comfortable. These also exude the impression of being free and unspoiled happiness because of the season itself.
Just like everything else in the world of fashion, summer wedding dresses have evolved through the years. From plain white dresses to more revealing cuts and playful tones, summer wedding dresses never cease to tickle the fancy of modern brides and bride-to-be. This is because summer wedding dresses provide seemingly limitless possibilities to brides all over the world no matter what their personal preference and budget may be.
Perfect summer wedding dresses
Since summer is synonymous to fresh and new beginnings, now is the time to redefine your style by choosing the best summer wedding dress there is for your wedding. Here is your simple guide in finding that perfect summer dress:
– Summer wedding dresses should be short. This means that there is no need for long trains and full skirts in this type of wedding dress. Since summer season tends to be hotter than the usual, shorter skirts will provide the bride ultimate comfort while walking down the aisle.
– Summer wedding dresses should be made of light fabric. This is very important because it will ensure your comfort during and after the ceremony. When looking for summer wedding dresses, consider those that are made from materials such as cotton eyelet, chiffon, cotton organdy, crepe, georgette, voile, or organza because these are light enough to let the air pass through when the sun's heat is scorching. (TIP: Perfect summer wedding dresses are made from the combination of one or two of each material mentioned.)
– Summer wedding dresses should be styled in season. Since summer means heat, dress style for your wedding dress should also be in season. This is not the time to wear long and puff sleeves compared to the traditional weddings in most churches. Instead, your summer wedding dress should reveal some flesh to make it "in" for the season. Ideal dress styles include sleeveless gowns or bodice, spaghetti straps, strapless or tube dresses, and off the shoulder would really make you look sexy and stunning. Opt for tea-length gowns that have hems hanging just below the knees, an asymmetrical length skirt for style and comfort, column style summer wedding dresses because they are simple yet elegant, and a princess style summer wedding dress which can truly flatter the contours of your body.
Tips in shopping for summer wedding dresses
1. Start early. It is always best to start early when shopping for summer wedding dresses to ensure that you have enough time to find your dream style. If your wedding is in summer next year, if possible, shop around as early as now so you can canvass some items that you may use. Before you shop, make sure that you have a certain image in mind so you wont get confused.
2. Set your budget. Before shopping, it is best to set your budget so you won't be having problems in financing the other aspects of the wedding.
3. Ask for places where you can but beautiful summer wedding dresses. Some of these places may include specialty bridal salons, wedding areas in various department stores, and various boutiques. But if you to save some money try visiting auction sites in the Internet, bridal warehouses and other consignment shops that offer discount in their items.
Casual Wedding Dresses
These days, the Church is not the only place where you can have a wedding. This can be done in the backyard, the beach or the countryside and since such places are not that formal, it is only right to wear a casual wedding dress.
But before you go out and buy one, you have to consider just how casual do you want your wedding dress to be. Obviously, this has to do with where the wedding will take place and the theme.
Just to give you an idea, if the wedding will take place during the summer, an ideal causal wedding dress is a sundress. You have your choice of a halter, thin strap or strapless top. It is better to get a skirt that is short rather than long so it does not get dirty from sand or soil when you are walking down the makeshift aisle. To complete the look, you can even put a hat on instead of covering yourself up with a veil.
As for the material, you must not get a casual wedding dress that is made from brocade, heavy silks or velvet because it is too heavy. You should also only add a few embellishments to the causal wedding dress because it also adds some weight.
The casual wedding dress should be made from flowing fabrics because it drapes well and is less prone to wrinkling. Examples of these include batiste, chiffon, charmeuse, crepe, damask, duchesse satin and illusion nets.
However, if this is happening during the autumn or fall, this is the time you can consider using heavier material. You will probably need a wool jacket over the skirt to also help you stay warm.
You won't have a hard time looking for a casual wedding dress because this is available in stores and online. Just take your time checking each one out and then trying it on. This should fit nicely and complement with the theme for the wedding so you don't look out of the place during the ceremony.
The key to finding the right causal wedding dress is dependent on your body type. If you are boxy, you should find an outfit that gives the illusions of curves. If this is not your problem, try to find something that gets the attention away from these areas.
If you are still having a hard time, perhaps it is time to get a casual wedding dress that is custom made to your specifications.
There are two things that make the casual wedding dress a good value for your money. First, is the fact that this dress is much cheaper than a traditional wedding gown. The cheapest one will cost less than $50 while a branded one may well go over a $1,000.
Second, a casual wedding dress is that this can be used again unlike the formal wedding gown that is kept away after use. This can be worn again when you are attending a party or eating in a restaurant.
The casual wedding dress is great given that you are not limited to white or ivory for your special day. You can get one that uses soft pastels to bright blues and reds or even hibiscus prints. The important thing is that you feel comfortable wearing it.
Plus Size Wedding Dresses
Weddings are always special occasions. Since this event is not only for those who are physically fit, bridal stores also offer plus size wedding dresses to those who are overweight.
When you go into a store, you should choose the dress that you like not what other people say. Why? Because you are the one who is getting married and it has to make you feel happy and confident. If you don't see anything there you like, look elsewhere like online.
You should know that most bridal stores carry either a size 14 or 16. But more shops these days cater to customers who are size 16 to 24. There is also a few that have something for someone that is a size 32.
Don't guess your size and instead measure yourself especially in the bust, hips, waist and seam. Since this is a plus size wedding dress, make sure that the tape is left loose so it is not too tight.
For your chest, the proper way of doing it is putting the tape around the fullest part of your breast. As for the waist, this must be placed in the smallest portion and then put your fingers in between the body and the tape for a little allowance.
Just like the chest, you should measure your hips around the fullest portion while you feet are together. When you need to know the exact length of the dress, you have to measure from the waist down to your feet.
If it just so happens that you are in between these 2 sizes, it is best to order the bigger one than the smaller lone because such an outfit has the tendency to be much smaller than the regular plus size clothes.
But what if there is nothing in the catalog that you like? When that happens, the only thing you can do is for a professional who will be able to create a plus size wedding dress. Just like browsing through a catalog, you have to find a skilled professional who can take on the job.
Ask family members and friend because they may know someone who can help. Also, try looking for them yourself and once you have options, set up a meeting so you can get a feel if this person can do the job.
When you are brainstorming for a plus size wedding dress design, look at bridal magazines and online stores. It is possible that both you and the designer can incorporate something from three or four dresses available. You should avoid making one that has too many frills and work with something that will make you look slimmer.
It should also highlight something about you so if you have for instance sexy bare shoulders, show it off by getting a dress that is either a halter type or strapless. If you have nice legs, consider a tea length plus size wedding dress or a floor length variation that has a provocative slit up the side.
As for the accessories, you should look for the right glove or veil that does not undermine what you will be wearing.
It is not everyday you say your vows. If you want everything to be perfect on that special day, you should choose a plus size wedding dress that will make you look beautiful, confident and daring.
Used Wedding Dresses
If you happen to find your soul mate, this is going to be the first and only wedding that you will have in your entire life. If by a stroke of bad luck you can't afford to buy or even make a brand new wedding dress, don't feel bad about wearing a used wedding dress.
There are hundreds of used wedding dresses available so it won't be that hard to find a bargain. This is because many brides choose to sell it rather than letting it catch dust when it is stored inside a box. You can find these in charity shops, dress agencies, online bridal stores and online auctions.
You should know that a lot of stores go on sale during the month of June. This includes those that were worn by the mannequins and displayed on the windows, those that were not saleable and sometimes bridal gowns that were no forgotten perhaps to be picked up by the client.
When you are looking for used wedding dresses online, use keywords such as wedding dress discount, used wedding dresses or gowns and even "wedding dress bargain." Who knows, you could get lucky and find the right outfit.
You should also be ready to give certain information like your measurements and styles so it will be easy for you from the used wedding dresses according to your specifications.
But before you get it and bring it home, this should be checked for any damage or stain because you will surely not want to wear that on your special day. If these cannot be removed, find out if it is possible to hide by putting a few extra beadings or other embellishments. This should also be sent to the cleaners so it will look good as new.
When you buy a used wedding dress, don't forget to get a veil. This is not that expensive so you can get a brand new one with the money not used to buy a new wedding dress.
One study showed that the average American couple spends around $10,000 to $14,000 for a wedding. Instead of spending a thousand dollars or even more on an outfit that you are going to wear only once, perhaps you will feel much better paying for as little as $200 for a used wedding dress. It may not be what you planned for that special day but if it makes you look beautiful and elegant, this is a small price that you have to pay.
The most important thing to consider about wearing a used wedding dress is making sure that this fits you. It wouldn't hurt to also ask the owner or the store where you got this from if there were any alternations done because although it may be a size 14, the adjustments could have turned it into a size 12.
Another option for those who do not want to buy a used wedding dress is to rent one. If there is nothing wrong when guys do it, the same rule should apply for women as figures have shown that you will spend a hundred dollars or even less.
No one will know what you are wearing is a used wedding dress. This is because everyone will assume that you bought it or had this made. You just have to know how to carry yourself so no one will know the difference.
[wp_ad_camp_4]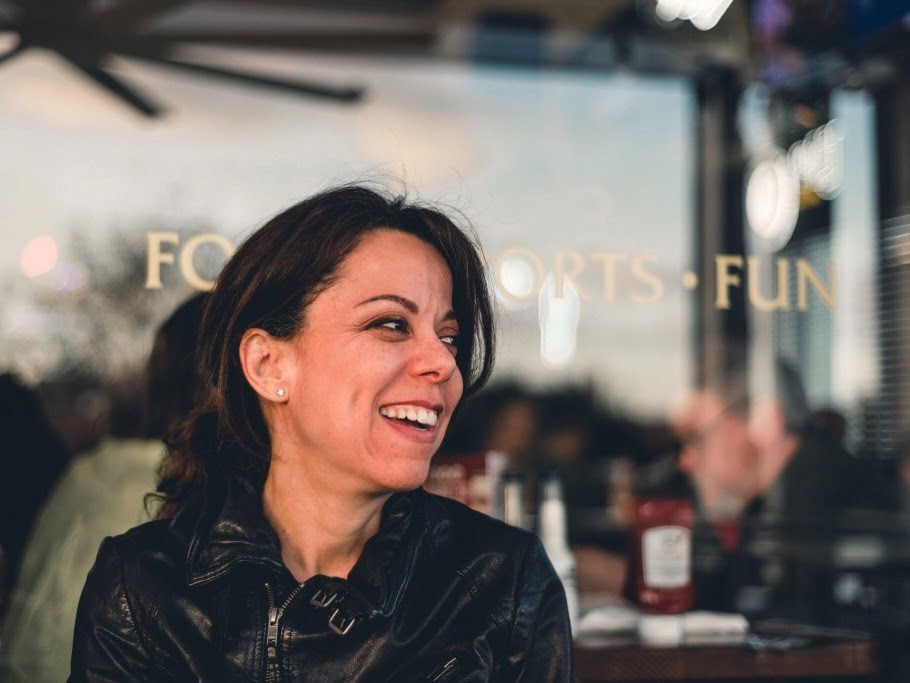 Welcome to my blog about home and family. This blog is a place where I will share my thoughts, ideas, and experiences related to these important topics. I am a stay-at-home mom with two young children. I hope you enjoy reading it! and may find some helpful tips and ideas that will make your home and family life even better!