Part of planning for a wedding is selecting appropriate decorations. Here are some ideas that may help in your wedding preparations.
Flowers are Traditional
Flowers have become an essential part of almost every wedding. From the bride's bouquet to the corsages worn by her attendants and the boutonnieres on the groom and his friends, flowers enhance the outfits of all the principal players.
[wp_ad_camp_2]
Flowers are also an important aspect of the wedding decorations in the church or hall where the wedding is held. They can be arranged in vases at the altar and in the lobby or attached to the ends of the rows of seats. And no wedding reception would look right without a vase of flowers on every table.
In selecting flowers for the big event, think of the colors of the bridesmaids' dresses and what types of flowers will be in season on the wedding date. Selecting seasonal flowers may help reduce the cost. Shop around to find a florist who understands both your taste and your budget.
Creative people can buy flowers and arrange them on their own. Remember that this will take some time and cannot be done too early because flowers are perishable. It may be necessary to find refrigerator space to keep them cold so they will last longer. Transporting flower arrangements without disturbing them can be difficult, so it may be best to arrange the flowers at the place where the wedding is being held.
Candles Give a Warm Glow
Candles make a wonderful choice for wedding decorations. The color chosen can coordinate or contrast with the flowers. Pillars, tapers or even floating candles should be considered. Select candleholders that complement the candles and flowers. There are many choices for candles in a vast array of colors and scents online amd in local stores.
Safety is always a concern with candles. Be sure they are placed where they will not set drapery or other flammable items on fire. Wait to light them until just before guests will enter the area where they are located. Once guests have left an area, be sure to snuff out all the candles remaining there.
Table Settings Make an Impact
The table settings at the wedding reception will be photographed and long remembered. Choose attractive linens, china, cutlery and glassware that go well with the wedding's style and colors. Since these items usually belong to the hotel or hall where the reception is held, people may not think of them as wedding decorations. Even though the bride and groom will not own them after the event, choosing them carefully is just as important as picking out the other visual elements that go into the wedding plan.
Some smaller hotels may have a limited selection of tableware. If it is a small wedding and having an elegant table is important to the happy couple, they may wish to borrow appropriate china and glassware from their parents or rent it from a rental company for the day.
Casual wedding, casual style
For those holding a more casual style of wedding, the decorations may be less elaborate. An outdoor wedding may call for tiki torches and a flowering trellis. Wedding decorations for a country-western wedding might include saddles, boots, cactus and cowboy hats. Other possible wedding themes are limited only by the imaginations of the happy couple. Whatever they select, there are wedding decorations to go along with their plans.
Since the bride and groom will be leaving on their honeymoon during the reception, it may be desirable to designate a friend or relative to collect any wedding decorations that could have sentimental value or future use. Candles will probably not be consumed during the wedding. Flowers will last for at least a few more days and the vases can be recycled for a future event. Perhaps a welcome home bouquet and candle decoration made of the wedding leftovers could be placed in the new couple's home to greet them when they return from their honeymoon.
Tips for Choosing Wedding Decorations
The first thing that guests notice when they attend a wedding ceremony or reception are the decorations. Therefore, every bride and groom wants to have the decorations very attractive, memorable and to have these represent the interests or the couple.
Usually, the task of choosing the wedding decorations is delegated to the bride and the female members of the family and entourage. However, it is still preferred that the groom should also help in conceptualizing the decorations to be used for the wedding.
Here are some aspects to consider when deciding on what decorations to be used in the wedding:
* Mood
Will the wedding be formal or casual? Do you want it to be traditional or contemporary? This will help in deciding what candles, flowers, balloons, and other venue enhancements will you be needing.
* Color Scheme
Consider the main color to be used for the decorations. This may be the couple's favorite color, a color that can be associated with their hobby or the color that is preferred during the season. Make sure that the color of the decorations will go well with what the members of the entourage and the guests will be wearing.
* Site
Take pictures of the wedding site as early as possible so that you can check the pictures while considering a decorating idea.
* Time
Usually, decorations can only be set at the church and at the reception within one to two hours before the event. Therefore, you must consider decorations that don't take much time to mount. Also, these decorations should also be taken down right after the event.
* Guests
Consider how many will attend the wedding reception and how big is the site. With the number of guests that you will be having, can you still set-up bigger decorations that will take some floor space?
If you have a large number of guests, you may just want to set-up floor decorations near the stage and dance floor where most of the program will take place. Also, you might want to opt for smaller but finely detailed table decorations.
Also consider if there will be kids who will be attending the wedding reception. Kids may get bored during the program and start playing with the decorations that can cause an unsightly mess. So you may just get decorations that are not so fragile.
Another tip, if you will be having several kids as guests, you may have a kids area, where they can mingle with other kids and where the decorations and food are more suited for their age.
* Budget
Improperly chosen decorating ideas will not look well even if these cost much. Also, choosing just two or three decorating ideas, as long as these are implemented well can make a ceremony and reception look lavish.
Also, it is not necessary to buy every item that will be used as decorations. Some professional decorators can give you information on vases, mirrors, table centerpieces, dried flower arrangements, arc ways, pedestals and plants that will only be used for one day.
With these, just adding a few candles, laces and fresh flowers will make your wedding site and reception exquisite.
A final budgeting advice, check with the wedding rite venue director if there are other weddings that will take place during the day. If so, you may want to coordinate with the couple that will be using the venue before or after you. The may agree with your decorating ideas or add some of their own, and agree to just split the decorating expenses with you.
Wedding Decorations – Less is More
Often overlooked, wedding decorations can make a real difference to your wedding. The correct wedding decorations can really help to add that extra touch of sparkle to your wedding day. Having said this, no one wants to spend a fortune on wedding decorations that will more than likely end up in the trash can at the end of the day!
Wedding Decorations – Modern Trends
Modern trends in wedding decorations suggest that less is most certainly more. A few simple touches are normally enough to change an ordinary room into a venue fit for your special day. Ideally, wedding decorations should follow the same theme that runs throughout the wedding day. Don't forget the smallest of details and make sure that the wedding decorations are placed in the ceremony venue, in the reception venue and even as part of the transport.
Wedding Decorations – Budget Conscious Ideas
The cost of wedding decorations can really spiral out of control, so make sure that you budget correctly and that you shop around for the best deals. You may be surprised by how many artistic people you have as friends and family; ask around to see if some of these people would be prepared to help you create that special look.
If you cannot find a friend or relative to help you out, then why not try the local college or art school as this will offer a dedicated, skilled yet cheap option. It is vital that you plan ahead, because the cost of wedding decorations will normally be a lot less if you buy them all together and not bit by bit.
Wedding Decorations – Dare to be Different
Traditional wedding decorations, such as flowers, are generally very expensive so take a different approach by creating your own decorations. Give your wedding an individual feel and save some money, into the bargain, by daring to be different!
Material of various types can be a really useful way of creating effective wedding decorations. Large bows, for example, make superb decorations for chairs in both the ceremony and the reception venue.
As a centerpiece, why not have a glass bowl with some small stones and a floating candle. Not only will these decorations be cheaper than large flower displays, but they are also more permanent and can be given as gifts or retained as a memento of your wedding day.
Wedding decorations are a matter of personal choice, but remember, be different, be organized and be consistent and you won't go far wrong!
Do Something Smart And Unique: Earth-Friendly Wedding Decorations
It might seem wasteful to you to decorate and use all of these cut flowers in order to make a big room beautiful for one night. Are there any environmentally friendly options?
Change the setting
The easiest way to keep from using cut flowers and dried petals is to have your reception and ceremony outside. This sounds like trouble in the making, but it's a lot easier than it sounds. If you have a large space in someone's yard or in a park(with everyone's permission), you can set up a large tent for the reception hall and even the ceremony if you'd like.
Since guests will be under a roof, there is little need for worrying about the weather and they can still see the beauty of the outside as they eat. Find a beautiful setting and light some lanterns around the tent, it creates a soft glow well into the evening.
New ingredients
Of course, if you're looking for the most earth friendly eating options, you will want to select the buffet option with a limited portion of food. Any additional food can be donated to the local shelter if you'd like.
You will not be using any plastic forks or cups, so you will need a lot of glasses and silverware to make sure that you don't run out. Napkins can be cloth and washed instead of thrown out.
As decorations, you can spread lavender along the tops of the tables and then include small tea lights as well as larger candles as needed. Find candles that burn clean (as soy ones do), and these are quite friendly to use.
If you're looking for a centerpiece, you can choose to have tall silver or gold vases in the middle (metal) and fill them with ice and a bottle of champagne for the table. This looks great, plus it serves a function. You can then give away the vases for planters at the end of the night.
Using kegs instead of individual beer cans is a great way to cut back on waste—even if it can be recycled. Recycling tends to be more and more difficult to do as the night goes on.
Let the conversation and the happiness decorate the night, not things that you will only throw away the next day. Being earth friendly isn't difficult when you think of other ways that you can use things after the wedding is over.
[wp_ad_camp_4]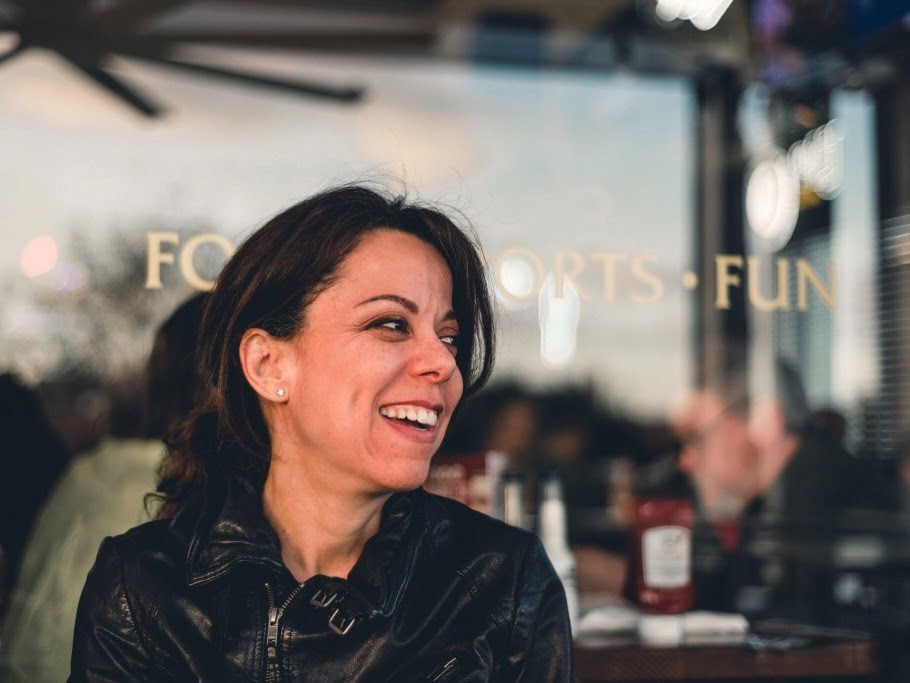 Welcome to my blog about home and family. This blog is a place where I will share my thoughts, ideas, and experiences related to these important topics. I am a stay-at-home mom with two young children. I hope you enjoy reading it! and may find some helpful tips and ideas that will make your home and family life even better!