Delve into the world of Eva Lendel's exquisite wedding dresses and discover why they have become the go-to choice for modern brides seeking timeless elegance and luxurious designs. With a brief history of Eva Lendel, the article will explore how this renowned Ukrainian bridal designer turned her dreams into a reality, creating a wedding dress empire known for its exceptional craftsmanship and attention to detail.
Get ready to be captivated by Eva Lendel's signature style, from intricate lace details to figure-flattering silhouettes, as each dress represents a work of art. And for brides searching for their perfect match, the extensive range of Eva Lendel wedding dresses guarantees something for every personal style and body shape.
Stay on-trend with the latest collection that effortlessly captures top trends, and unveil the unparalleled craftsmanship behind these stunning gowns. Real brides will also share their love stories in Eva Lendel wedding dresses, showcasing the profound impact these dresses have on making their dream weddings a reality. Plus, valuable tips will be provided on where to find authorized retailers, ensuring a delightful and stress-free shopping experience for every bride-to-be.
A Brief History of Eva Lendel
Eva Lendel's journey from dream to reality is an inspiring tale of passion, determination, and unwavering dedication. Born and raised in Ukraine, Eva Lendel always had a deep love for fashion and a desire to create beautiful designs. From an early age, she immersed herself in the world of creativity, sketching her own dress designs and experimenting with fabrics.
After completing her education in fashion design, Eva Lendel set out on a mission to turn her dreams into a reality. She began by working at various bridal boutiques, honing her skills and gaining valuable experience in the industry. It was during this time that she discovered her true calling – creating exquisite wedding dresses that would make brides feel truly special on their big day.
In 2015, Eva Lendel launched her eponymous label, catapulting herself into the spotlight of the bridal fashion world. Her unique designs soon gained recognition for their exceptional craftsmanship and attention to detail. Drawing inspiration from both classic elegance and modern trends, Eva Lendel created wedding dresses that exuded sophistication, grace, and timeless beauty.
Today, Eva Lendel is known as one of the foremost Ukrainian bridal designers, celebrated for her ability to transform dreams into reality through the artistry of wedding dresses. Each gown is meticulously crafted using only the finest materials and embellishments, ensuring that every bride feels like a true princess on her special day.
Eva Lendel's success can be attributed to more than just her talent for design. The philosophy behind her brand is rooted in creating dresses that not only showcase individuality but also reflect the personal style and unique personality of each bride. Eva understands that no two brides are alike and embraces this diversity by offering a wide range of styles within her collections.
Eva Lendel's dedication to excellence quickly earned her international acclaim. Her collections have been showcased on some of the biggest bridal fashion runways around the world, captivating audiences with their sheer beauty and elegance. Brides from all corners of the globe now eagerly seek out Eva Lendel wedding dresses, recognizing them as a symbol of sophistication and luxury.
Amidst her success, Eva Lendel remains committed to giving back to the community that supported her dreams. The brand actively supports various charitable causes, including those related to education and women empowerment. By using her platform to make a positive impact, Eva Lendel not only creates beautiful dresses but also leaves a lasting legacy of compassion and kindness within the industry.
Eva Lendel's journey from dreamer to renowned bridal designer serves as an inspiration for budding designers and brides alike. Her passion, creativity, and unwavering dedication have allowed her to leave an indelible mark in the world of wedding fashion, creating stunning designs that evoke emotions and make dreams come true for countless brides across the globe.
The Signature Style of Eva Lendel Wedding Dresses
Eva Lendel is renowned for her signature style in creating exquisite wedding dresses. Each dress showcases unique characteristics that define the distinctive style of Eva Lendel, making them truly works of art. The following elements contribute to the charm and allure of Eva Lendel wedding dresses:
Intricate Lace Details: Eva Lendel's designs feature intricate lace details that add a touch of romance and elegance to each gown. From delicate Chantilly lace to bold and modern guipure lace, these intricate details elevate the overall aesthetic and create a timeless appeal.
Daring Necklines: Eva Lendel embraces daring necklines that push boundaries and add an element of intrigue to her dresses. Whether it's plunging V-necklines or illusion necklines adorned with embellishments, these bold choices make a statement and highlight the bride's confidence and individuality.
Figure-Flattering Silhouettes: The silhouettes of Eva Lendel wedding dresses are designed to flatter every body shape. From fit-and-flare styles that accentuate curves to A-line gowns that create a romantic and ethereal look, there is a silhouette for every bride.
Dreamy Ethereal Aesthetics: A hallmark of Eva Lendel's style is the dreamy ethereal aesthetics present in her creations. Soft tulle, flowing skirts, and delicate chiffon layers create an otherworldly effect, turning brides into ethereal goddesses on their special day.
| Collection | Lace Details | Neckline | Silhouette |
| --- | --- | --- | --- |
| Melody | Delicate Chantilly lace | Plunging V-neckline | Fit-and-flare |
| Elsa | Bold guipure lace | Illusion neckline with embellishments | A-line |
| Aurora | Intricate floral lace motifs | Sweetheart neckline with illusion insert | Ball gown |
Eva Lendel's signature style combines these distinct elements to create wedding dresses that capture the essence of timeless elegance, modern sophistication, and individuality. Whether a bride desires a dress with intricate lace details, a daring neckline, a figure-flattering silhouette, or an ethereal aesthetic, Eva Lendel offers something for every bride who dreams of feeling like a princess on her special day.
The Range of Eva Lendel Wedding Dresses
Eva Lendel is renowned for offering a diverse range of wedding dress styles, ensuring that every bride can find her perfect match. Whether you envision a bohemian-inspired gown or a glamorous ball gown, Eva Lendel has you covered. With their extensive collection, they cater to brides with different personal styles and body shapes.
One of the standout categories in Eva Lendel's collection is the bohemian-inspired wedding dresses. These gowns exude romanticism and free-spirited elegance. They feature delicate lace details, flowing silhouettes, and ethereal aesthetics that create a whimsical feel. Perfect for outdoor or destination weddings, these bohemian gowns capture the essence of nature and effortless beauty.
For brides who prefer a more glamorous look, Eva Lendel offers an array of stunning ball gown options. These dresses make a statement with their voluminous skirts and intricate embroidery. Brides can choose from classic ball gowns with traditional elements or opt for modern variations with unique necklines or illusion detailing. These dresses are perfect for formal evening weddings where the bride wants to exude grace and luxury.
In addition to bohemian and ball gown styles, Eva Lendel also offers sheath dresses, mermaid silhouettes, A-line gowns, and more. Each style is carefully crafted with attention to detail and quality materials to ensure that every bride feels confident and beautiful on her special day.
To assist brides in finding their dream wedding dress from Eva Lendel, there are authorized retailers located both online and in-store. Brides-to-be can visit Eva Lendel's website to explore their list of authorized retailers worldwide. The website also provides information on international shipping options and trunk show availability so that brides can have a stress-free shopping experience no matter where they are located.
From bohemian-inspired gowns to glamorous ball gowns, Eva Lendel ensures that there is a wedding dress style for every bride. With their attention to detail and commitment to quality, Eva Lendel wedding dresses are truly a work of art that will make any bride feel like a princess on her special day.
Top Trends in Eva Lendel Wedding Dresses for the Current Season
Eva Lendel is renowned for her ability to capture the latest trends in her wedding dress collections, while still maintaining a sense of timeless elegance. For the current season, Eva Lendel's designs showcase a range of stunning features that are sure to make any bride feel like a modern princess. Here are some of the top trends you can expect to see in Eva Lendel wedding dresses:
Modern Fabrics: Eva Lendel incorporates modern fabrics into her designs, creating wedding dresses that are not only beautiful but also comfortable to wear. She uses luxurious materials such as silk, satin, and tulle to add a touch of luxury and sophistication to each gown.
Intricate Embroidery: Embroidery has always been a signature element in Eva Lendel's designs, and this season is no exception. Intricate floral patterns and delicate lacework adorn many of her gowns, adding a romantic and feminine touch.
Illusion Detailing: Illusion detailing is another popular trend seen in Eva Lendel wedding dresses this season. Delicate sheer fabrics are used to create illusion necklines, backs, and sleeves, giving brides the illusion of bare skin while still maintaining modesty.
High-Slits: For those brides looking for something a bit more daring, high-slits are making a statement in Eva Lendel's current collection. These sultry slits add an unexpected element of allure to otherwise classic silhouettes.
Eva Lendel's ability to incorporate these top trends into her wedding dress designs allows modern brides to stay on-trend without compromising their individuality or personal style. Whether you're a fan of modern fabrics, intricate embroidery, illusion detailing, or high-slits, you're sure to find your perfect match within Eva Lendel's collection.
To experience these top trends firsthand and find your dream wedding dress from Eva Lendel, be sure to visit authorized retailers both online and in-store. These retailers provide a delightful and stress-free shopping experience, with knowledgeable staff who can guide you through the process of finding the perfect gown for your special day. International shipping options and trunk show availability also make it possible for brides all over the world to access Eva Lendel's exquisite designs.
The Unparalleled Craftsmanship of Eva Lendel Wedding Dresses
Eva Lendel is renowned for the unparalleled craftsmanship that goes into creating each of her wedding dresses. With a team of expert artisans who employ traditional techniques and meticulous attention to detail, every dress is crafted to perfection, ensuring the highest quality for brides on their special day.
The process of creating an Eva Lendel wedding dress begins with carefully selecting the finest fabrics and materials. Lace, tulle, satin, and chiffon are just some of the luxurious materials used in these gowns. Each fabric is handpicked for its quality and ability to bring out the desired design elements.
Once the materials have been chosen, the skilled artisans get to work. They meticulously cut and shape each piece of fabric to ensure a perfect fit. The attention to detail is evident in every stitch and seam. Whether it's delicate lace appliques or intricate embroidery, every embellishment is carefully handcrafted to add that extra touch of elegance and sophistication.
The fitting and construction process is equally as meticulous. Each gown undergoes several fittings to ensure that it hugs the bride's silhouette in all the right places. The expert seamstresses pay close attention to tailoring details such as boning, corseting, or built-in bust support to enhance the fit and flatter every body shape.
The result of this unrivaled craftsmanship is a wedding dress that not only looks stunning but also feels comfortable to wear throughout the day. Brides who choose an Eva Lendel wedding dress can be confident that they are wearing a garment created with passion and dedication by skilled artisans who take pride in their craft.
| Characteristics | Description |
| --- | --- |
| Fabric Selection | The finest fabrics such as lace, tulle, satin, and chiffon are handpicked for their quality. |
| Attention to Detail | Every stitch and seam is meticulously crafted, with delicate lace appliques and intricate embroidery. |
| Perfect Fit | Each gown undergoes multiple fittings to ensure a perfect fit that flatters every body shape. |
| Comfortable to Wear | The combination of quality materials and expert tailoring ensures that the dresses are comfortable for brides to wear throughout their special day. |
Real Brides
When it comes to finding the perfect wedding dress, brides want a gown that not only makes them look stunning but also reflects their unique love story. This is exactly what Eva Lendel wedding dresses offer – the ability to capture the essence of a bride's love story and bring it to life through exquisite designs. Let's hear from real brides who have had the privilege of wearing an Eva Lendel wedding dress on their special day.
Personal Experiences: Emotions and Memories Each bride has her own personal experience when it comes to choosing and wearing an Eva Lendel wedding dress. From the initial moment of trying on the gown to walking down the aisle, these brides share a common thread – they felt truly beautiful and confident on their wedding day.
The exquisite craftsmanship, attention to detail, and flattering silhouettes of Eva Lendel dresses allowed these brides to feel like royalty as they celebrated one of the most important moments in their lives.
Unforgettable Moments: Bringing Dreams to Reality For many brides, finding their dream wedding dress is a moment they have imagined since they were young girls. Eva Lendel understands this sentiment and works tirelessly to ensure that every piece in her collection embodies romance, elegance, and timeless beauty. Real brides rave about how Eva Lendel's dresses made them feel like princesses or goddesses on their big day, fulfilling childhood dreams and creating unforgettable memories.
Profound Impact: Capturing Love Stories Eva Lendel's attention to detail goes beyond design – her gowns capture and reflect the unique love stories of each bride who wears them. From intricate lace details that symbolize delicate romance to daring necklines that exude confidence and allure, these designs allow brides to express themselves authentically on their wedding day.
The love stories that unfold while wearing an Eva Lendel wedding dress are cherished not only by the brides themselves but also by their loved ones. This is why Eva Lendel's gowns have become a favorite choice among modern brides seeking to create lasting memories that perfectly capture their unique love stories in the most beautiful way possible.
Where to Find Eva Lendel Wedding Dresses
In conclusion, finding Eva Lendel wedding dresses for your special day is an exciting and rewarding experience. With a wide range of styles to choose from, there is something for every bride, regardless of her personal style or body shape. The signature style of Eva Lendel, with its intricate lace details, daring necklines, and figure-flattering silhouettes, ensures that each dress is a work of art.
To ensure the perfect shopping experience, it is important to know where to find Eva Lendel wedding dresses. Authorized retailers can be found both online and in-store, offering a delightful and stress-free experience in finding your dream wedding dress.
These retailers not only provide access to the latest collections but also offer international shipping options for brides around the world. Additionally, attending trunk shows can provide an opportunity to see the dresses up close and even try them on before making a decision.
When looking for Eva Lendel wedding dresses, it is important to keep in mind the unparalleled craftsmanship that goes into creating each gown. The expert team of artisans employs traditional techniques and pays meticulous attention to detail to ensure exceptional quality. This dedication to craftsmanship allows each bride to feel like royalty on her special day.
Frequently Asked Questions
Is Eva Lendel expensive?
Eva Lendel can be considered as a high-end brand in the wedding dress industry, and their dresses are often priced at a higher range. The prices of Eva Lendel wedding dresses reflect the quality of craftsmanship, design, and materials used in creating these stunning gowns.
While the exact cost may vary depending on the specific style or collection, it is safe to say that investing in an Eva Lendel dress can be a more expensive choice compared to some other options available.
Where are Eva Lendel wedding dresses made?
Eva Lendel wedding dresses are created in Ukraine. The brand's production takes place in this Eastern European country, where skilled artisans and craftsmen bring the designer's vision to life. By manufacturing their dresses in Ukraine, Eva Lendel combines traditional techniques with modern designs, resulting in exquisite bridal gowns that captivate brides-to-be around the world.
What nationality is Eva Lendel?
Eva Lendel is a Ukrainian brand, making it proudly Ukrainian by nationality. The roots of the brand go back to Ukraine, where it was founded and continues to be based today.
This Ukrainian heritage often infuses their designs with unique elements that pay homage to their cultural background while maintaining a contemporary and international appeal. With their distinct perspective, Eva Lendel showcases the talent that comes from this particular region of the world and contributes to enriching the bridal fashion industry on a global scale.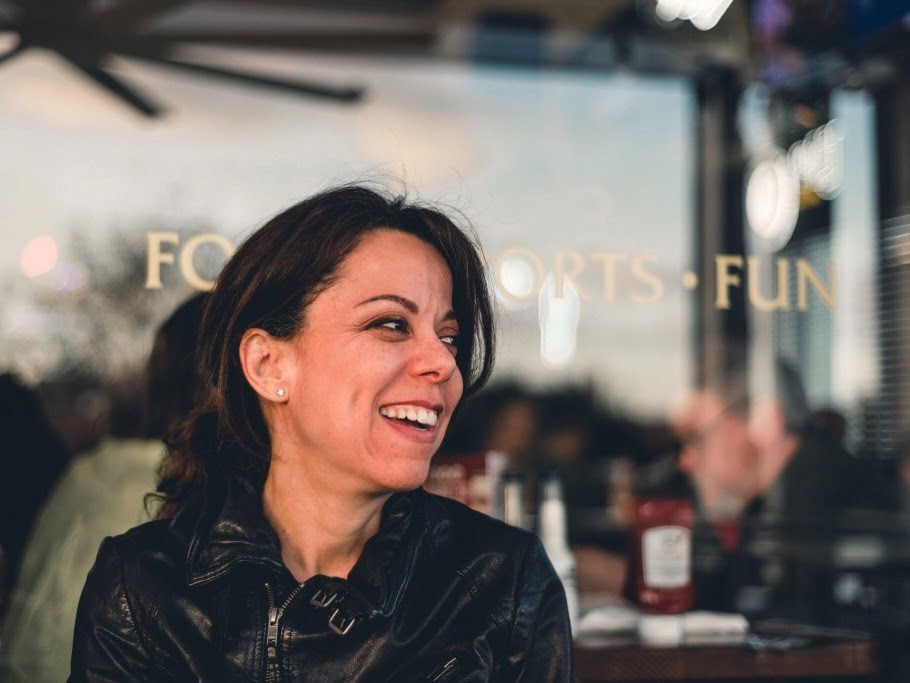 Welcome to my blog about home and family. This blog is a place where I will share my thoughts, ideas, and experiences related to these important topics. I am a stay-at-home mom with two young children. I hope you enjoy reading it! and may find some helpful tips and ideas that will make your home and family life even better!