5 Ways To Capture Your Wedding Moments Forever
As far back as a girl can remember, she dreams of her wedding day. She imagines – to every last detail – things like: what type of wedding dress she will wear, what color the bridesmaids' dresses will be and even more importantly, who that perfect man will be who becomes her husband. When that day finally arrives, it is the most important day of the bride's life – a day she wants to look back on with fond memories for years to come.
[wp_ad_camp_2]
For more and more brides, one of the most perfect ways to capture their wedding is to create an Instant Photo Guest Book similar to the one created by Adesso Albums. Having such a keepsake, scrapbook or photo album to open up and share with your spouse, family and friends is the best way to capture the wedding day's memory forever.
Instant Photo Guest Books are a unique "marriage" of a photo album and a guest book. To create a photo guest book at a wedding, simply take Polaroid pictures, slip them into your guest book and have the guests write their personalized messages to you the bride and your groom on the guest book pages.
This will capture your wedding event instantly in pictures and words—and you won't even have to wait weeks to get your photographs returned from your wedding photographer. You'll be able to enjoy it as soon as it's over. However, the beauty of these keepsake albums is that it can be used for all parts of your wedding event: engagement party, bridal shower, bachelorette party, rehearsal dinner, wedding, reception and even the honeymoon.
Here are 5 other great ideas to capture your wedding moments:
1. Wish Bowl
Here's an idea, that won't even cost you a dime. The purpose of a wedding Wish Bowl is to provide an opportunity for guests to wish good fortunes to follow the Bride and Groom wherever they go. The idea is to have your guests write their wishes for love and life on little slips of paper and place them into a crystal or decorative glass bowl or vase. You don't even have to buy one if you have a nice vase or bowl at home already. For a more formal presentation, the slips of paper can be placed into little matching wedding stationary envelopes. The stationary paper and envelopes should match the Bride's color theme and/or wedding stationary. After the wedding events are over, the notes can be read and placed into a wedding album or scrapbook while the bowl or vase can be used for the home or decoration.
2. Wish Tree
The Wish Tree theme, similar to the Wish Bowl, is for guests at the wedding to write down their wishes for love and life to the Bride and Groom – except instead of the bowl, a tree is used to collect the wishes. There are many types of Wish Trees – your can purchase metal ones, or fashion your own using blooming branches from a garden or florist, or even use a live potted plant such as a fichus tree. Gift boxes can be hung from the tree of your choice and your guests can take a box off the tree in exchange for their wishes. After the wedding events are over, the wishes can be taken off the tree and placed in a keepsake box, scrapbook or album.
3. Signature Platter
Wedding Signature Platters or plates make a unique alternative to traditional wedding guest books. The platter can be plain, decorative or even custom designed and ordered online or from a wedding stationary store. Guests simply sign the platter during the wedding event with a special ceramic marker and after the wedding events are over, the platter is fired in your home oven. The special signature platter can be used for serving favorite dishes at future dinner parties as husband and wife or just as a decorative memento of the special gathering.
4. Framed Signature Mat
Similar to the Signature Platter, the Signature Mat is another alternative to the traditional wedding guest book. A photo of the Bride and Groom – often a "before" wedding photo (like an engagement photo) – is placed in an acid free matte and mounted either on an easel or table in the entry area of the wedding reception. Guests sign their name and well wishes to the Bride and Groom on the mat surrounding the picture. The Signature Mat is then framed for the newlywed's new home. The "before wedding" photo can be replaced with a wedding photo of the couple before framing.
5. Typewriter Guest Book
The Typewriter Guest Book is Martha Stewart's latest discovery for a guest book alternative. Look for an old-fashioned, inexpensive typewriter either online, from a flea market or thrift shop – but make SURE it works – and set it out on a table in the entry area of the wedding reception. Load the typewriter with long sheets of paper for guests to type in good wishes to the Bride and Groom along with their name and any sentiment that comes to mind. After the wedding, the page can be tied into a scroll with ribbon or framed along with pictures taken at the wedding.
The above 5 unique ways to capture your wedding moments will help you and your loved ones relive your wedding memories over and over again.
Unique wedding gift ideas
Attending a wedding soon and you still don't know what to give the couple-t be? Tired of the usually home appliances or home décor? Please, not another blender, vacuum cleaner or oven toaster. Money of course will be very much appreciated but it would deem to impersonal.
Giving gifts to the couple is part of the traditions on wedding. Your gift symbolizes your good will towards the couple. It represents your wish for them to have a happy life together.
Of course, your first consideration when buying wedding gift is durability. You would want to give a gift that would last a long time. But of course you would also want a gift that is individual and would reflect your personality. A gift that the couple will remember is from you because of its uniqueness. This means the wedding gift you should give should make a lasting impression about you.
Below are several unique gift ideas that will surely make you unforgettable with the couple.
Jewelry
Jewelry is a very "safe" yet unique wedding gift especially for the bride. We all know that most women love jewelry and the bride would simply be happy upon seeing your gift of jewelry. The bride will be definitely be surprised and fascinated when she open your gift. Choose simple yet very elegant pieces like brooch pins, hairpins, earrings, pendants, chains, necklaces and bracelets. If you have the money and if the bride really matters to you (a sister, best friend, etc.) then of course you could give her diamonds. You could also include a\n elegant jewelry box along with your jewelry gift.
Bags
Again, this will be another hit with the bride. Next to jewelry, shoe and bags delight women You can give her a beautiful and exquisite evening bag or hand bag. If your want something smaller then give her a clutch bag. You could also put a small make up kit inside.
Gift ideas for the groom
Of course you shouldn't forget the groom. They say that it is easier to give gifts to men because and it could be true. Some ideal gifts for grooms include writ and pocket watches, ties and tiepins, gold, silver or diamond studded cufflinks. You could also give the groom formal suits and shirts. You could also consider his hobby. Give him a musical instrument like a guitar or drums if he is into music or a set of golf clubs, basketball or baseball set if he is into sports.
Naughty items
Naughty items found in most novelty shops like naughty t-shirts, hast, caps, wedding night kits, underwear are always a hit with couples. However, be sure hat you know the bride and groom very well before considering buying such items for them. Naughty items may seem impolite and offensive to some individuals.
Artwork
Paintings and sculptures are very ideal as wedding gifts. They are also very practical since the couple can use them to beautify their future home. Just be sure that you know the preference of the couple when it comes to art or else your gift would simply lie around in the garage of attic.
Personalized items
You could give the couple personal items like photo albums, pillows and pillow cases, photo frames, wedding plates, etc. There are many companies specializing in personalizing different things so for sure you wouldn't have a hard time looking.
Fun Wedding Ideas
Here are some great ideas for your wedding. They will make your wedding memorable and fun because that is what it is all about. You may want a beautiful day of pageantry, and you should get that, but there's no reason why it can't also be a lot of fun.
· Set up a mini putt at the reception for you in your guests to play during dinner. You can even have a "kiss the bride" contest if someone sinks the putt.
· One idea gaining popularity now is to put disposable cameras on every table and you'll get a myriad of pictures from every person's angle. It is a great way to memorialize your wedding from a different perspective.
· Weddings are a good time for the bride and groom, but may not be so much fun for the kids. If you hire a child care worker to help take care of the kids, or have someone create a scavenger hunt for them, you can be sure that the kids will find your wedding just as special as you do… even if it's for different reasons.
· Leverage the popularity of Texas Hold'em by finding a dealer and putting a Texas Hold'em table at your reception. It could be a great way earn money for your honeymoon and the guests will have a good time as well as they play this highly popular game.
· A dance is fun, but not everyone is able to dance for a variety of reasons – perhaps age or health keep them from dancing with the rest of the group. Don't let them go home early, instead, provide a handful of board games to keep them from getting bored.
· You could also have a fun game on every table to entertain people while they wait for the bride and groom or while they wait for the food to come, since wedding receptions have plenty of downtime before the action happens. Simple games that are easy to play can be something like a batch of trivia cards, or even a game with dice.
· If you decide to have your wedding a ranch, why not turn the afternoon-long event into a weekend long celebration?!? Offer your guests such enjoyable activities as horseback riding, beach volleyball, and other enjoyable pastimes and your wedding will be an extended vacation for everyone.
You deserve a great wedding that is full of fun and celebration. But you also want to have a wedding that everyone else will remember for a long, long time. Have THE wedding that gets talked about for years and THE wedding by which every other event is measured. Use these ideas and incorporate a few of your own for a great time.
Ideas for Wedding Party Gifts
A day or two before your wedding, there is usually a wedding rehearsal and then a wedding rehearsal dinner. This is paid for traditionally by the groom's family, and it's when you will give your wedding attendants their gifts as a thank you for being in your wedding.
Bridesmaids
– As a rule, jewelry is a good idea for the ladies. If they have pierced ears, you can give them earrings. If their ears aren't pierced, you can give them necklaces.
It's always a good idea to give them something that they can wear on the day of the wedding to go with their dresses.
Groomsmenushers
– For the men, it's a little more difficult to choose an appropriate gift. If you can't find something that will be appropriate for all of them, you can choose comparable but different gifts.
Beer steins, shot glasses, and other similar items can be used, or something else that will reflect their individuality.
Remember, when you are choosing your gifts that these are your friends and family, and that you want them to know that you have appreciated everything that they have done.
The wedding rehearsal dinner is a time for the wedding party to come together and have a good time before the wedding.
Enjoy yourself and have a good time with your wedding party. You are celebrating the fact that you are going to be getting married soon, and that you will be starting a new life together with you spouse.
Discount Wedding Ideas
Nobody wants to spend the first few months of being married paying of debts made during the wedding preparations. Therefore, the groom-to-be and bride-to-be should be very careful what to spend on. Here are a few things to consider.
* Personalize the decorations. Not only does this add a personal touch to the celebration but this also cuts down on the cost. For example, if the bride or the groom is a photographer, they may choose having photos from their collection made the main subjects for the reception design. The photos may also be used for invitations and keepsakes,
* Consider renting. Most of the items that will be used for decorations will not be used again. These include the centerpieces, the vases, the arc ways and the artificial flower arrangements. So ask your wedding decorator for options to rent these pieces.
* Kids can get bored during the wedding reception. So instead of having kids seated at the same table with the adults, you can have an area where kids can be more casual and can have a small party of their own.
* Marriage is a union of families. During the wedding rites, if possible, you may alter some of the practices to include the children of the bride or groom from previous marriage or the parents and families of the couple. Having them perform a special union rite will signify that the wedding is not just a union of two people but also of two families.
* For the food during the reception, you may inquire with cooking or culinary arts schools. They may agree to cater for the reception for just the price of the food, or perhaps, a little more. You may also have a pot luck by asking family members and close friends to cook a dish.
* If you wanted to cut down on the cost for the wedding party, you can just invite more people to the engagement party. Usually, only cocktails and hors d'oeuvres are served, which cost less than the full set of meals for the wedding reception guests.
* For the music, you can look for a local college band or DJ. You can also have your favorite songs just downloaded from the Internet and saved to an mp3 player or CD to be played over the speakers during the reception.
* When considering the cost of church decorations, check if there will be another couple that will get married on the same day. They may want to coordinate what decorations can be used for both wedding ceremonies to lessen the need to change decorations before or after the wedding and to split the cost.
Getting married should not be expensive. After all, the essence of marriage is in the union and not in the celebration. You shouldn't also try too hard to please the guests. Your family and friends are there to rejoice this wonderful event with you and not to criticize your wedding.
Wedding gift ideas
A wedding is a red letter day for anyone. Just being invited to one can really bring about excitement. It is always a pleasure to see someone walk down the aisle with the promise of true love and life long happiness. Picking out wedding gifts can be a lot of fun too. There are thousands of gifts ideas that you can purchase online or on retail stores. Personalized gifts have been a common trend in weddings presents. Customized gifts bring out your creativity because you can dictate the style, design and message you want to be printed on them. Items range from photo frames, mugs and clocks, among others.
In buying gifts, always keep in mind your budget and be sure to get the look you want to achieve on your purchased items. Here are some gift ideas that would surely be a hit:
Tapestry
It is nice to remember your wedding day, and how else can you do this? Personalize your ordinary belongings by printing the couple's picture on them. You can have it printed in your pillows, blankets or bags. Print them on tapestry wall hangings and keep them as an heirloom. Colorful cotton threads can make your pictures come to life with its vivid colors similar to the photograph itself.
Photo Frames
Keep your memorable pictures in unique photo frames. You can add on sweet messages like 'sweethearts forever' or 'perfect couple'. Sweet lines from songs or poems are greatly recommended too. You can choose from the different frames available like natural wood, quality plastic, or metal steel. Personal messages are mostly laser engraved or wood cut-outs. The couple would love putting there favorite wedding photos to keep them reminded of the bliss of their special day.
T-shirts
Add your own personality and thoughts and get them printed in comfortable tees. Most couples would love to profess their love for each other in cute shirts. The most common of these shirts are the word 'I' that comes with a big red heart and the name of the groom or bride. Tell the world how you feel towards a person with these personalize tees. To add a little intimacy, you can also opt to print sweet messages on under wears and undershirts too.
Accessories
Women love accessories. Bracelets are perfect items to be personalized. You can opt to choose fancy gold, sterling silver or even 10 karat – 25 karat gold. This depends on your budget, of course. But remember, it's always the thought that counts. Recommended words that you can put on the bracelets are the date of your wedding day, your anniversary or the couple's name. You can opt to personalize rings and necklaces as well.
Mugs
Mugs are very functional. If giving a present to the groom, customizing his beer mug or wine glass would surely be appreciated. Be sure to choose mugs that exude manly elegance. Black or brown mugs would definitely look nice and the personal message would be a real stand out.
Clocks
You can either choose to purchase a wall clock or personal watch. Either way, you can be assured that the recipient of the gift would find them very useful. Engraving one's name on a metal steel sports watch is an eye catcher too. A pocket watch would equally be valued.
Looking for wedding gifts can be enjoyable. Personalizing your gifts would add a special touch to each present. No matter what the value of the gift is, remember that it is always the pure intention of giving that matters most.
[wp_ad_camp_4]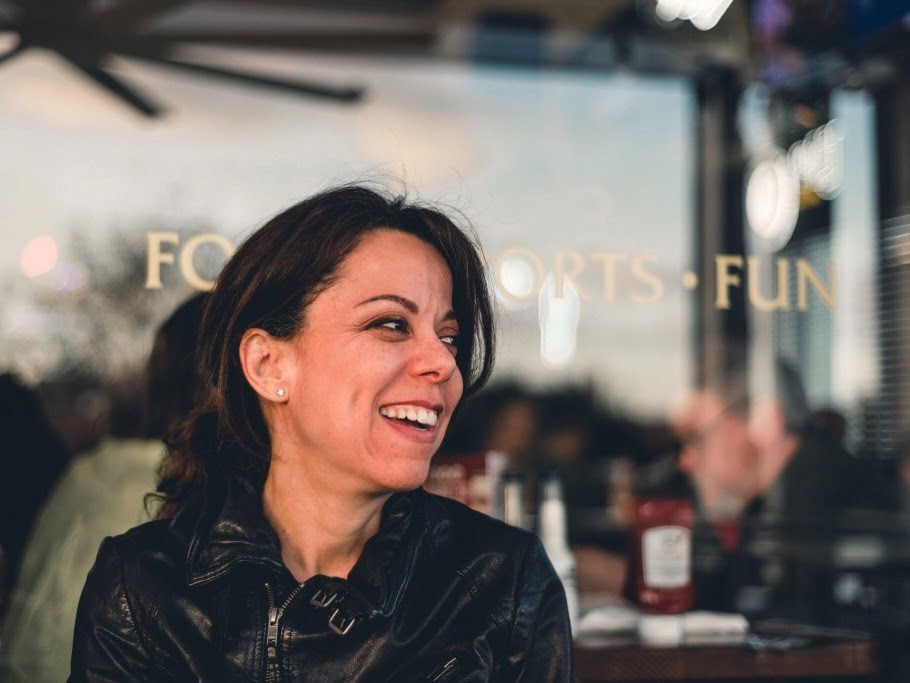 Welcome to my blog about home and family.
This blog is a place where I will share my thoughts, ideas, and experiences related to these important topics.
I am a stay-at-home mom with two young children.
I hope you enjoy reading it! and may find some helpful tips and ideas that will make your home and family life even better!