He's popped the question. You've chosen a date. And now, you're swimming in a sea of euphoria with no horizons. Good thing, too, because there are literally a thousand things to arrange before the big day.
You do the research, buckle under and dive in. But you find your fiancé's ardor for the event itself seems to have cooled. It's not that he isn't mad about marrying you; after all, he is a great guy, even if he can't tell a Vera Wang from a Gunny Sack. It's that his preparation style is hands-off, to say the least. And planning a wedding isn't a job built for one.
[wp_ad_camp_2]
So what to do?
Here are ten ways to involve him without increasing both of your stress loads:
Delegate areas that have a prayer of interesting him.
The worst thing you can do is expect him to match your ten to twenty years of feminine wisdom on the relative merits of buttercream vs. fondant.
Here are some probable no areas when roping in a reluctant wedding planner:
Selecting the cake frosting
Choosing the favors or favor packaging
Selecting the wedding colors or floral arrangements
Then there are the potential maybes, fraught with fewer hazards:
Choosing the photographer
Choosing the videographer
Arranging the rehearsal dinner
Arranging the all-inclusive honeymoon
Renting big, tricky items like outdoor tents
These are probable yeses, well worth running by your guy:
Selecting the DJ or the band
Setting up and maintaining your wedding website
Researching and selecting charities, if you choose to donate instead of giving out favors
Setting up the carriage, limo or other transportation arrangements
If you ask him to help you choose vendors and styles, narrow down the choices first.
It's a jungle of options out there, enough to give the most natural-born party planner pause. So if you want his opinion on photographers, invites, flowers or cakes, narrow down the options to three or four. He's less likely to feel overwhelmed, and more likely to feel like an important part of the process.
At times, it'll feel so good to share the load that you'll be tempted to drag him into the buttercream debate despite your better instincts. At these times, take a deep breath, count to ten, and call your mother or your maid of honor.
Ask him directly for help. Let him know how important his input is to you, and that you can't do it without him.
Guys like to be needed. Your frank request for help may be enough to pull him out of his comfort zone and onto your team.
Try the Art Director/Production Staff approach.
If you think your guy wants to help, but feels uncomfortable playing "art director," give him "production staff" tasks. Have him make the payments, pick up the food or decor, handle the rentals, do online comparison shopping, or reserve the hotels and reception halls. These are all jobs that will take a load off your shoulders, while freeing up time for the aesthetic stuff you probably enjoy and he doesn't.
Get a calendar and put all the planning in black and white.
Your fiancé probably doesn't have the first clue in what goes into a wedding.
Get your wedding planner, write it all down, and show him. Once he gets over the shock, you'll both probably be able to identify areas that interest him. Make lists of the things you've each agreed to do, and cross them off as they get done. At the very least, he'll be far more supportive when he sees what you're going through.
Weave his family heritage/ethnicity/traditions into the ceremony.
What did his parents do? He might be surprised at the question, but it could lead somewhere valuable. He might ask his parents about their wedding, and find your wedding consequently enriched. Look through their wedding album together. Are his ancestors German, Polish, Italian, Croatian, Asian? Incorporate some old-world traditions into your ceremony.
Don't bring him in too early.
Treat your fiancé as a bit of a pinch hitter. Sure, you may be fully aware that you can shave 5K off your costs by starting your favor crafts and reservations 18 months ahead of time. But if he's like most guys, the wedding won't become real to him until it draws closer. Expect him to jump in about six months before the actual ceremony, and break into a (relative) frenzy of activity about one month in advance.
Talk about something besides the wedding.
Guys aren't the only ones who complain about brides-to-be talking of nothing but upcoming nuptials. Sometimes, even girlfriends get overwhelmed by all the wedding chatter.
Spend some time alone chatting about anything but the wedding. See a silly movie, split a hot fudge sundae, or watch a basketball game. Do something spontaneous that reminds you both of why you decided to marry in the first place.
Check your subtext for hidden meanings.
Tempting as it might be, make sure you're not using your fiancé as a coin-toss tool (ever noticed how people flip coins to find out what they really want?). When you ask for his opinion, take it seriously. And when you give him ownership of a task, don't second-guess every step.
Imagine that your fiancé has told you he's going to draft a dream team in his fantasy football league, and it's going to cost him $20K to participate. Now imagine that he's told you your help is supremely important to him.
You'd be a little hesitant to give opinions, right? Some of your ideas might sound feeble, even to your own ears. Hopefully he'd welcome your thoughts, however odd it felt for you to venture them. Now imagine your fiancé feels kind of like that when it comes to the wedding.
Remember that men become wedding experts by having one.
Chances are, your sweetheart will open his eyes to the wonder of a wedding by the time the rose petals are tossed. Forever after, he'll be examining friend's receptions with a practiced eye, and anticipating the next excuse for a Really Big Shindig.
So keep him around, and count on throwing a first-rate anniversary celebration ten years down the road. In a way, that'll be the party that really matters, won't it?
Planning Your Memorable Wedding
You have finally said, "Yes." This is the start of your life as a couple. And prior to that much-awaited big day, you, both the bride and groom have so many decisions to make and wedding-related tasks to complete.
Preparing for your wedding day need not be stressful. On the other had, it should be fun and memorable. And to do this, start off by putting together a wedding timetable.
A short list of wedding-related tasks as well as a rough estimate of when the activities should be done follows. It presents tips and guidelines to keep you organized and help you think of all the matters that you must take into consideration in the course of planning for your big day. Of course, these are mere suggestions. All activities and schedule are still up to the couple to decide on depending on their priorities.
At the Time of the Engagement
– You must tell your parents the happy news as soon as possible that is if they don't already know. If you were having an engagement party, it would be good to keep your close friends and relatives in the know, too.<br>
– An organizer would be best to have in handy. This will help you keep track of all the appointments, payments and other wedding-related activities that you must attend to.
– Have your engagement photo taken. This would be nice to have as a keepsake of this wonderful occasion.
6 to 12 Months In Advance Before the Big Day
– The couple should have already picked and decided on the wedding date. Do the reservation for the venue where the ceremony and reception is to be held.
– Set an appointment with the wedding officiant.
– Establish a budget for the wedding, and try as much as possible to stick to it.
– Prepare a wedding guest list. You wouldn't want to leave somebody uninvited unintentionally.<br>
– Look around for a photographer, florists, musicians, and a caterer. Obtain estimates for these services.<br>
– Register at the bridal gift registry.
– Pick a wedding dress and accessories to go with it. If you are having a seamstress make you one, this is the time to have it arranged. Several fittings may be required for this.
– For the bride, select your bridesmaids. Set a date for ordering dresses for them.
4 to 6 Months In Advance Before the Big Day
– Have the invitations, stationeries, and thank you notes ordered.
– The photographer, florist, musician, and caterer should have already been chosen. Go over details with each of these services to make sure that everything is as agreed upon.
– For the groom, select attire.
– Honeymoon reservations should be made already at this point.
– Confirm the delivery of the bridal gown.
2 Months In Advance Before the Big Day
– Plan your rehearsal dinner.
– If you are having out-of-town attendants, arrange for their lodging.
– Make an appointment with your chosen photographer for the shooting of the bridal portrait.<br>
– Order the wedding cake.
1 Month In Advance Before the Big Day
– The couple should decide on a wedding band set.
– Mail the invitations.
– Check the apparel for the wedding party.
– The couple attends showers.
2 Weeks Before the Wedding.
– It is time to apply for marriage license and attend to other legal matters, especially for the bride – name and address changes on bank accounts and other official documents.
– Plan a wedding hairstyle and make-up with your stylist.
– Check with the caterer and the reception venue for last minute changes.
1 Week Before the Wedding
– Do your honeymoon packing.
– Wrap gifts for the groom and attendants.
– Schedule the wedding rehearsal.
– Remind the wedding party of the exact time and place for the occasion.
On Wedding Day
– Take breakfast! Fainting on the aisle wouldn't be cool.
– Have your hair and make-up done.
– Shake off all your wedding details worries and enjoy your day.
Planning Your Wedding Date
Setting your wedding date is an important and possibly difficult task. Your wedding date will depend on a variety of factors.
Wedding Planning Time
One of the first and most important questions you might ask yourself is: How much time do I need to plan my wedding? Are you the most organized person you know? Do you have any experience planning events? Are you going to hire a wedding planner? On average, the time between engagement and the wedding day is 12-18 months.
Commitments
You want to make sure your wedding date does not conflict with other important dates such as graduations, birthdays, or any other possible significant events that might prevent your friends and family members from attending your wedding. It is good to discuss the potential dates with some of the most important members of your wedding party.
Holidays
It is generally a good idea to avoid wedding dates set for holidays such as Christmas, the 4th of July. Valentine's Day is an exception to this rule. Valentine's Day is the only holiday that's a great day to get married. Many people are on vacation around the holidays, and it may be too much to ask someone to cancel their yearly vacation for your wedding.
Weekend or Weekday
Although it makes perfect sense to get married on a weekend day, you should be prepared to compete with most other brides and grooms for vendors and venues. If you plan a weekend wedding, you might have to schedule your church, reception, caterer, and other vendors as much as one year before your wedding day. Saturdays during the busiest wedding months are the most difficult to plan for since many brides are competing for the same reception and ceremony venues.
Wedding Day Expense
Popular days might be not only more difficult to book, but they might also be more expensive. Vendors might charge a higher price for more competitive dates such as Saturdays during the summer months. If you get married during the fall or winter, you may be able to get much better deals.
Wedding Planning Tips
Looking forward to your wedding? Have you started the research and gathering of the information you'll need to plan it properly? It is better to start now instead of ending up in a stressful situation. Here are some wedding planning tips.
Who is doing what?
Sit down with your future spouse and discuss openly and honestly the "planning" responsibilities. Who will plan the entertainment? Who will plan the menu? Who will decide on the baker and see it through? The many, many details are important.
Visit a couple of wedding shows
There are lots of wedding shows going on all the time and you can attend a wedding show or two in your area. The best strategy is to attend two shows, actually. The first time, your purpose can be "information gathering". See what vendors offer, look at jewelry, gowns, hairstyles, cakes (and taste them too), tuxedos, flowers, balloons, etc. The second visit should be around four-to-six months before your wedding with the purpose of making appointments with vendors you like, asking detailed questions about their services and gathering information about pricing.
The wedding sites of your dream
Write a list of sites that you have always dreamed of having your wedding. On the beach, in the largest cathedral in the city, in the country, at the Country Club, at your dad's beautiful backyard. There must be hundreds of sites available in your city or in another city (destination weddings is the rage). Narrow the sites to three of your favorites, then check to see if your wedding date is available at the site before making the visit.
How many wedding guests?
The size of the guest list is one of the most important issues to discuss. You know the rule of 50% of the guests should come from the bride's family and 50% from the groom's family.
When planning the guest list, consider two components: number of guests invited or the wedding budget. Usually, a small wedding consist of 100 guests or less. These are normally a smaller budget because the reception (food and refreshments) consist of 40% of the cost of the event. However, a small wedding could have a large budget of say $20,000 consisting of the finest food and wine and other accommodations. The small wedding budget is in the range of $1,000 to $10,000.
In average, a wedding consist of 200-300 guests which means the average budget may come as a surprise to you. Providing a seated affair or buffet, champagne and entertainment at the reception consist of 40% of the budget. An average wedding in the USA for the last couple of years is $22,000. Of course, there are many ways to slim the budget with a little creativity.
So, what is a large wedding? A large wedding can consist of 300-500 guests. This is mostly an extravagant affair, and the budget isn't as important as the celebration itself. Providing a wonderful reception for a large number of guests can really add up! With an unlimited budget, why not serve a savory menu and serve the best refreshments for your once-in-a-lifetime event? Usually, a large wedding cost anywhere from $40,000 to $200,000.
It is always a good thing to plan a wedding well in advance. Be careful however, not to let your wedding planning get in the way of your normal responsibilities. If you feel overwhelmed, talk to someone you trust, such as a minister, priest, rabbi, or counsellor, who work with engaged couples daily and understand the stress you may experience.
Wedding Planning Tips and Tricks
Planning a wedding is an exciting thing, and can be very scary. With some basic tips and tricks, you will be sure to make you day special.
Be sure to setup your honeymoon at the same time as you setup your bridal registry! This will allow your guest to be able to choose the perfect gifts for you and even help you with your honeymoon. We have put together some wedding tips and tricks to help you speed up the process a little.
Pay all deposits on your credit card. Do not give any money without a contract, and never pay deposits by check! If you paid by credit card, and they do not provide you with what they agreed in the contract, you can always have the transaction taken off your account. A check is harder to collect on you will be required to take them to court.
What to Do First
The first three things should be done right away.
1) Choose the church, temple, or other ceremony location, and the date you want to be married.
2) Choose the reception location, date, and time.
3) Choose your photographer.
Most brides think they can always just choose the day they get married and that is the end of it. Nevertheless, this is not the true in most cases, be prepared to give up the date you have chosen for your special day unless you are fortunate enough to get the reception location and church available the same day. It is a known fact that you really are not the one that decides when you want to get married the place of the ceremony and reception halls do.
Our Recommendations
Choose at least three dates that you would consider getting married on
Choose one or two places you would like to have the ceremony and reception and book them immediately
Start on the wedding guest list as early as possible, this will then give people enough time to plan for your wedding.
Start picking out what decorations and flower arrangement at least one month before your wedding.
Arrange and book honeymoon travel as early as three or four months ahead, this will allow you the best possible price.
Prepare as much ahead of time as you can, so that you do not have a lot to do at the last minute.
Try to get your future spouse involved in the decision making process on all things, this will help you to learn to work together on things.
Do not be afraid to ask for help or designate work for others in the wedding party to do. If you choose your wedding party early, you can get all the help you need.
Remember if you need additional sources there is software that will make it easy for you to plan the most special day of your life. In addition, there are resource links below.
Destination Wedding Planning
We travel farther and more often than ever, so it makes sense that more-and-more people chose to get married in romantic far away places. Weddings at dream locations are called destination weddings, a trend that is becoming popular. Dream destinations can be very different locations. If you love the ocean, but you live in a land locked part of the country, a destination wedding may be the most fitting option for you. The destination often serves as the location for the honeymoon and a possible vacation for your guests.
Destination weddings are not necessarily located on white sandy beaches, but you may decide to have your wedding at a national park, the country, or a historical site. You may choose to get married in the birthplace of your ancestors. Destination weddings provide you and your guests a chance to visit another country or another continent. Destination weddings are very exciting, but there is work involved and you need to plan in advance.
If you are planning a domestic destination-wedding, make sure you contact the marriage license department of the destination county. It is a good idea to call a local wedding planner for a consultation. The assistance of a local wedding planner at your destination can simplify the planning process. When planning a destination wedding one of your most important tasks is to make sure that you understand the legal documents and requirements to get married in your destination county.
If you are marrying outside of the country, contact the destination country's embassy or consulate for legal requirements. If you are not comfortable dealing with embassies, contact local hotel wedding coordinators for help. Wedding professionals at your destination hotel should be able to provide you with valuable information. Many prevalent destination-wedding locations offer on site wedding coordinators equipped with a lot of great information.
If you are going to invite guests, keep their needs and interests in mind, too.
A destination wedding could mean savings since your wedding ceremony and your honeymoon can be at the same destination.
Low Budget Wedding Planning
Weddings have become costly nowadays. It takes $15K to $20K to have a wedding. Hence it is essential for a good wedding planning. If you can plan properly you could save a lot and you may wonder that you have done you wedding at only 25% of the cost that it takes. There are wedding planners available who would guide you to cut down the unnecessary expenses incurred on a wedding.
If you plan carefully you can even cut down the costs drastically. A little careful wedding planning will keep you amazed at the amount that you have saved. Have a budget set for your wedding and list down the items that you need to be present at your wedding.
Then revise the list to have the most important thing in it and try to remove the items that are not necessary. Only if you put it down on paper you would find what and all to cut down from the list. If you have a PC there are websites that give out free wedding planners that you can use. Or you can download them and take a printout of those planners and use it for your wedding planning.
There are many items that you can reduce the cost. Instead of a big wedding cake you can order a small one and have a sheet cake to be cut and served. The cake can serve as the dessert instead of other sweets being ordered.
Even while shopping for your dresses you can look for discounts or even ask your good old grandma to make your gown for you! They would be pleased to do it for your wedding. You have to keep your dear ones engaged by asking them to contribute some service for your wedding. In this type of wedding planning you could cut down a lot of unnecessary expenses.
You would have come across any person who is much interested in photography from your relatives. You can ask their service for the photography sessions for your wedding instead of hiring a professional photographer. They would be happy to do it if you can give them such responsibilities.
One of your uncles might be interested in recording videos. Having a reception on Friday night instead of Saturday would cut down a lot of money spent. For the dinner you should choose a buffet system instead of a sit-down dinner. A buffet would actually cut down cost of the dinner.
Instead of a limousine you might choose a Cadillac or other luxury vehicle and cut down quite a sum. You can also cut down cost on the invitations if you choose invitations that require minimum stamping.
Instead of having a separate invitation for the reception you can print down the reception information on the wedding invitation itself. This would cut down a considerable cost on invitations. A little wedding planning and a little effort would help you to save a lot of money unnecessarily spent on your wedding. You can plan your wedding on any budget! Happy wedding!
[wp_ad_camp_4]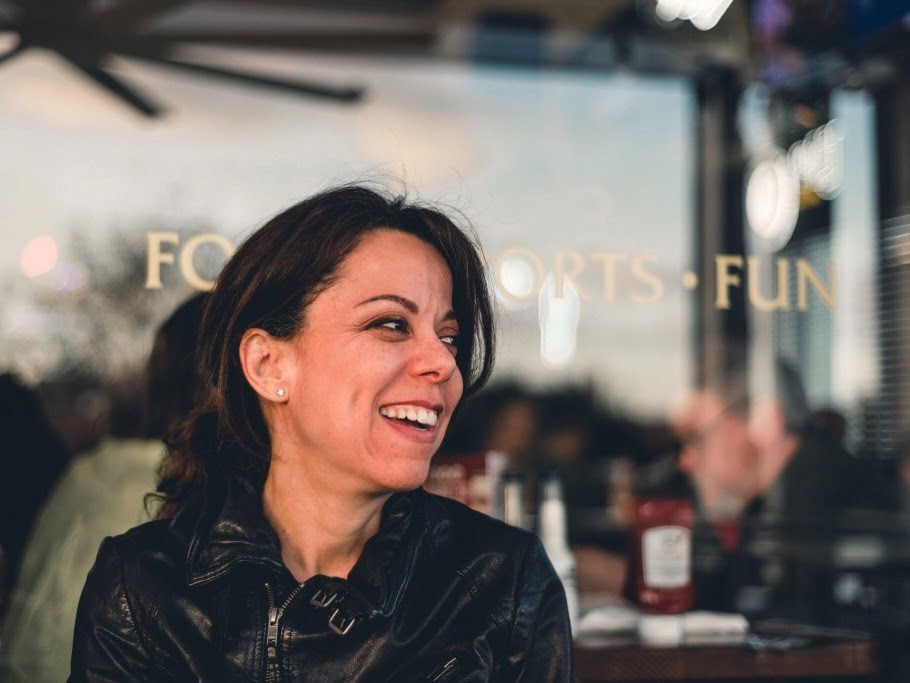 Welcome to my blog about home and family.
This blog is a place where I will share my thoughts, ideas, and experiences related to these important topics.
I am a stay-at-home mom with two young children.
I hope you enjoy reading it! and may find some helpful tips and ideas that will make your home and family life even better!