Wedding rings don't tend to get the public airing that they deserve, in your average wedding celebration. However, wedding rings are likely to be worn for the rest of the bride and grooms' living days, so they are, arguably, the most important element of the wedding accessories.
[wp_ad_camp_2]
Wedding Rings – The Basics
Wedding rings are exchanged as part of the ceremony, normally as vows are said by both parties. The guests do not normally see the wedding rings until after the ceremony is well and truly over, so it can be tempting to skimp on this element and save money.
Bear in mind that the bride will almost certainly wear her wedding ring alongside her engagement ring. It is essential, therefore, that they both rings work together well. This is particularly important if the engagement ring is of an atypical shape or with a particularly large stone.
Always consider your everyday jewelry. Although it is possible to accessorize on your wedding day to complement you choice of wedding rings, this ring will be worn every day, for many years, so it must fit in well with your general style. This is equally important for the groom, as he too will have to wear the ring for some time, so he should also consider what would go well with his usual attire.
Contrary to popular belief, it is not essential to choose golden rings. If you prefer silver colored rings but want to retain the quality, why not consider white gold? It is also possible for the bride and groom to have different styles of ring, so do not feel pressured into selecting matching styled rings.
Wedding Rings – Ideas for Slashing the Budget
Whilst you want the best wedding rings possible, you do not need to spend a small fortune! Often, wedding rings are passed through the generations, particularly on the male side, so find out whether this is the case so that you can avoid the time and energy of searching for the perfect wedding rings!
When you are selecting an engagement ring, it may be possible to negotiate a discount on wedding rings, if they are purchased at the same time. Another possible option is to consider using cheaper wedding rings for the ceremony itself and to purchase the more permanent wedding rings, at a later day. The real point of this is to spread the major expenses – weddings do not come cheaply!
A great way to make cheaper wedding rings look unique is to have them engraved with your wedding date and your initials.
With a little imagination, wedding rings can truly look magical, without costing the earth!
All About Wedding Rings
You get to the alter and you say your I do's and it's time for the best man to present the wedding rings, he pats his top pockets then his bottom pockets and you stare at him getting worried that may be he has forgotten or lost the most important part of your wedding, the rings! But there they are in his inside pocket and he passes them over to you and a look of relief washes over your face!
Wedding rings are the be all and end all to any wedding, they are usually just plain gold bands and it is the engagement ring that has the diamonds. But some men like to spoil a woman and get her a wedding ring encrusted with diamonds. Like they say diamonds are a girl's best friend! The wedding rings are usually put on the fingers at the end of the vows and then there is the famous "kiss the bride" moment.
The wedding bands symbolize unity and a constant circle, they are you and your partner together through everything, thick and thin, sickness and health and everything else that a married couple in love will go through together but it means that although there may be rocky or bubbly parts you will still be together to the end and the circle will continue! Some mothers pass their wedding rings down to their daughters as a symbol of love and friendship, not when they are married of course, but when their husband passes away and they are left widowed.
Wedding rings are usually bought from a jeweller but they can be purchased second hand or even on the internet, yes the internet does sell everything these days! The most important part of the wedding is saying "I do" then slipping that ring onto the person that you love finger knowing that you will spend the rest of your life loving them and cherishing them, no day is more special than your wedding day!
Nice Wedding Rings
Presenting rings is sign of showing love to one's beloved. It is considered as precious thing in many countries. It is a symbol of faith. The moment of exchanging rings between bride and groom cannot be forgotten in their life. It symbolizes past, present and future of relationship of couples. By wearing ring, married couples declare their eternal love to each other. Wedding rings are normally worn on the ring finger of left hand. However, after marriage, the couple can choose to wear ring on any finger.
There are different designs of wedding rings. They are usually made up of metals like gold, silver, or platinum. A precious stone is usually placed in the middle of the ring. People choose the wedding rings depending upon their Budget, taste and other factors. Wedding Rings is different from engagement rings. But in some European cultures, wedding rings in fact resemble engagement rings.
The concept of Best man carrying the ring is associated with British tradition. The best man is given the duty of keeping track of the marrying couple's wedding rings and he is also responsible to produce them during the marriage ceremony, at the symbolic moment of the giving and receiving of the ring/s between the bride and the groom.
A ring bearer may assist in ceremonial parading of ring/s into the ceremony, often a special cushion in some marriages. Exchange of the wedding ring is considered more connected to the exchange of valuable thoughts. Wearing rings indifferent fingers prevents scratching of ring.
In recent generation, people encouraged by jewelry trade seek to enlarge the concept of a series of gifts of ring including promise ring, wedding ring etc, wedding ring is the last gift in this series.
A tradition in Europe encourages the engraving of the couple's name and their date of marriage on the inner surface of wedding rings, thus strengthening the symbolism and sentimentality of the rings as they become family heirlooms.
In the United States and United Kingdom, in past generations, ladies wear wedding bands more commonly than men. Today, both partners are wearing wedding rings. Some may dislike idea of wearing precious metals, or the idea of declaring their legal relationship through jewelry. Partners may also wear wedding rings on a chain round neck.
It is observed that usually ladies wear the wedding ring below the engagement ring, thus making the ring nearer to the heart. Another concept states that the woman should wear her engagement ring below the wedding ring, thus sealing the atmosphere of the engagement into the marriage. Some are of the opinion that the wedding ring should be worn alone.
The double-ring ceremony, means use of wedding rings by both partners, is a recent innovation. A marketing campaign aimed at encouraging the concept of double ring ceremony in the late 19th century was launched by the American jewelry industry. Second World war had its effect on this campaign and led to a more successful marketing campaign, and during this time double ring ceremony became popular.
Wedding Rings a Gift For A Lifetime
'With this ring, I thee wed'. The most beautiful words ever spoken. The words that bring a man and woman together in a bond of eternity. This is done by slipping a ring on the bride's and groom's fingers by each other. The wedding ring plays a most important role in bringing two hearts together in love for a lifetime.
There is no wonder that wedding rings are chosen with extreme care, because they are for a lifetime. Men's wedding rings are usually made in plain metal and women's wedding rings made with precious stones, like diamonds and other gemstones. These days, of course, even men prefer wearing rings set with precious stones. There are gold wedding rings, white gold wedding rings, platinum wedding rings, and many more.
Wedding rings come in different styles, like the plain ones and ones that are engraved. The wedding rings should match the personality of the bride and groom. There are wedding ring sets available for the couple, that are made with the same metal and set with the same precious stones. This makes it all the more exciting actually. Imagine both of you wearing similarly styled rings. I am sure that gives a nice feeling of being part of each other of being one.
The wedding ring is a symbolism for love that has no end and goes in circles. Did you know that in certain communities, it is considered bad luck to buy the wedding rings along with the engagement rings.
The wedding ring is worn on the ring finger. The hand on which it is worn depends on the tradition of each country. In the Western World, it is worn on the left hand and in some other countries, on the right hand. The reason why it is worn on the ring finger is because in ancient times, the ring finger was considered to be the love finger and that is how this tradition of wearing the ring on this finger came into being.
There is a custom in Europe to engrave the spouse's name and wedding date inside the wedding ring. Depending on the culture, it is either the ring bearer, who is usually a small kid bringing the rings on a pillow, or the best man that is in charge of the wedding rings and he presents them at the time they are needed.
If you are making arrangements for your wedding day and buying wedding rings, it would be nice to keep in mind the traditions and meanings of the wedding rings. Although many people are opting not to follow a traditional wedding, it makes it more fun to include some of these traditions and make it a memorable day for you, with memories flashing in front of your eyes for years to come, whenever you look at your wedding rings. Let your wedding ring tell a tale of love.
Wedding Rings: Finding The Best Fit For Your Finger & Your Budget
When it comes to shopping for wedding rings, it is important to purchase a band that will symbolize your never-ending bond of eternal love. An unbroken band of gold or silver that is exchanged with this very thought in mind should not only be the right fit for your finger, but also for your budget.
The most classic design for wedding rings is that of a yellow gold band, which is available in either 10kt, 14kt, 18kt or even 24kt gold. Because gold is flexible, it is most durable in its 10kt form. Because 10kt gold wedding rings feature less actual gold content, they are also the most affordable. At the other end of the equation is 24kt gold, which is very rich in color but also very flexible and, therefore, more susceptible to damage. In addition, 24kt gold is the most expensive of all gold creations.
For the couple who dares to be different, wedding rings can also be exchanged as either rose or white gold. Polished, textured, wide and slim designed bands are all available for the bride and groom to choose from. Although these gold colorations may be more difficult to find than the traditional yellow gold, they continue to be a popular choice for many newlyweds simply because they are unique.
For the couple who is especially cost conscious, there is the option of choosing sterling silver wedding rings. In many places, a wide band sterling silver ring can be purchased for less than $50.00 each and is, therefore, a very practical choice for many newlyweds. Sterling silver, like gold, is a precious metal and is designed to last a lifetime. The main difference between sterling silver and gold wedding rings, in addition to the coloration and content, is the fact that sterling silver requires more maintenance than gold. Regular polishing and careful storage are required for keeping your sterling silver in pristine condition and free of tarnish.
One of the most important aspects of shopping for wedding rings is making sure that the sizes are accurately determined before making the purchase. If necessary, either gold or sterling silver wedding rings can be resized by a knowledgeable jeweler. When shopping, it's a good idea to keep in mind that a thinner band will fit more true to size than a wide band, which may require that the wearer move up one size to ensure a comfortable fit.
When it comes to finding the best deal on wedding rings, the bargain of a lifetime may not be as far away as you think. Among the most popular places to find wedding rings are online auctions and jewelry wholesalers. The most common places to shop are at jewelers and specialty designers, but consumers need to be ready to spend big bucks with either of these options. If your chosen wedding rings are a little above your current budget, consider placing them on layaway and making regular monthly payments. This will allow for less strain on your wallet and less stress in wondering how you are going to pay for your wedding rings.
White Gold Wedding Rings
Wedding is the most important moment in everyones life. Talk of wedding and the next thing you would remember is a wedding ring. It is used as a part of the wedding ritual. Exchanging a wedding ring is a symbolic representation of a bond between the couple. The moment when the ring is exchanged is very important and dear to the couple. Most of the couples exchange and engagement ring at the time of the engagement. Thus after the marriage the wedding ring is worn along with the engagement ring. The wedding ring is usually worn on the base of left ring finger. In some countries of the world it is worn on the right ring finger also.
A wedding ring is also known as a wedding band. It is always made of a precious material such as gold, silver or platinum. Choosing the material is a major decision to be made when you buy a wedding ring. The major factors that are involved in choosing the material are the cost and design of the ring.
One of the most preferred wedding rings is white gold wedding ring. White gold is an alloy of gold and at least of one of the white metals such as nickel or palladium. The white gold alloy of gold and nickel is usually preferred for rings as it is stronger. The best quality of white gold available is of 17 carat's made of gold and palladium alloy.
White gold rings have variety of designs for you to choose from. If you wish to have a simple ring you can choose a wedding band. This will be a plain ring with no design or stonework on it. The most simple and charming designs of all rings. In case you would like to have some artistic design work then you may choose rings with some handwork in them.
Choosing a diamond ring should be a good option for your life partner. A diamond is forever and has its own charm in a ring. Diamond stone work in a white gold ring should be a wonderful choice.
Visit any of the jewelry shops and you can find lots of designs of white gold rings. You will be having plenty of choices to choose from. Another option that you have is to use the Internet. You would get a fair idea of the latest fashion, design and even the cost of the rings. Thus you can be prepared well when you want to buy the ring.
There is no rule that the two rings must be of the same design. You can have different types of rings for the bride and the bridegroom. Before you choose the wedding ring design it is important to choose it keeping in mind your taste. The wedding ring is to be worn for a long time and hence you need to buy a ring that you like and love to wear it.
Take a while and choose the best wedding ring that would live with you for years to come.
Wedding Rings: Choosing The Right Ones
Wedding rings have long been a part of the tradition of marriage. The highlight of every wedding ceremony, wedding rings represent a couple's promise of remaining faithful and loyal to each other all the time of their lives.
The use of wedding rings date as far back as the time of ancient Egypt, when Egyptians create rings from reeds (and other plants that grow on the Nile River) for couples to exchange, symbolizing their never-ending love for each other.
Today, conventional forms of wedding rings are those that consist of precious metals that are usually worn on the ring finger (the 4th finger) of the left hand. This practice stemmed out from the belief of the "hand-heart connection" – that a vein of blood from the 4th finger of the left hand goes directly to the heart. Medical science, however, has already refuted this claim with their discovery of how the circulatory system works, and although the tradition of wearing the ring on the 4th finger of the left hand still prevails, some people now prefers to wear their wedding rings on their right hand.
Because wedding rings are the ultimate symbol of lifelong love and commitment, it is important that you choose rings of a high quality – one that will last for a long time (perhaps as enduring as your marriage!)
Below are some factors to consider when buying wedding rings:
1. Establish your budget. Going into a jewelry store with the idea of how much you are willing to spend (and how much you can actually spend) for your wedding rings will save you a lot of time.
2. Choose the material. There are numerous wedding ring materials for you to choose from. Some of them are the following:
· Gold – considered as the most traditional wedding ring material, gold comes in a variety of color (yellow gold, pink gold, white gold, green gold) and quality (14k, 18k, and 24k).
· Platinum – considered as one of the finest, purest, and rarest precious metals. One of the strongest, heaviest, and the most enduring of all metals, wedding rings made of platinum is ideal to wear everyday because it is hypoallergenic, it resists tarnish, and it shows little wear. It is, however, more expensive than gold.
· Diamonds – the hardest substance known to man, diamonds are considered as one of the most luxurious and sought-after gem and wedding ring material, with its beauty, purity and durability symbolizing long-lasting love. Note that the value of a diamond is determined by the 4 Cs: Cut, Clarity, Color, and Carat weight.
Other materials that are used for wedding rings include metals such as titanium, tungsten carbide, and nickel silver; and precious gems such as ruby, sapphire, emerald, and topaz.
3. Choose the style. Wedding rings also come in different styles and designs, such as the following:
· Celtic/Irish design wedding rings
· Antique and vintage rings
· Designer wedding rings
· Custom wedding bands
· Traditional plain bands
· Beaded edges
· Engraved rings
· Matching rings
· Tattoed wedding rings
Depending on your personal preference, your wedding ring should be in a design and style that is comfortable to wear and one that will reflect your personality.
4. Browse stores. Find the best deals by looking around the different jewelry stores to compare the different styles and prices that they offer.
5. Consult an expert. Seek advice from a jeweler with a good reputation who can help you find the perfect wedding ring.
Wedding rings are not merely pieces of jewelry. They are significant symbols of a couple's love and commitment for each other, so be sure to find a wedding ring that you can treasure forever.
[wp_ad_camp_4]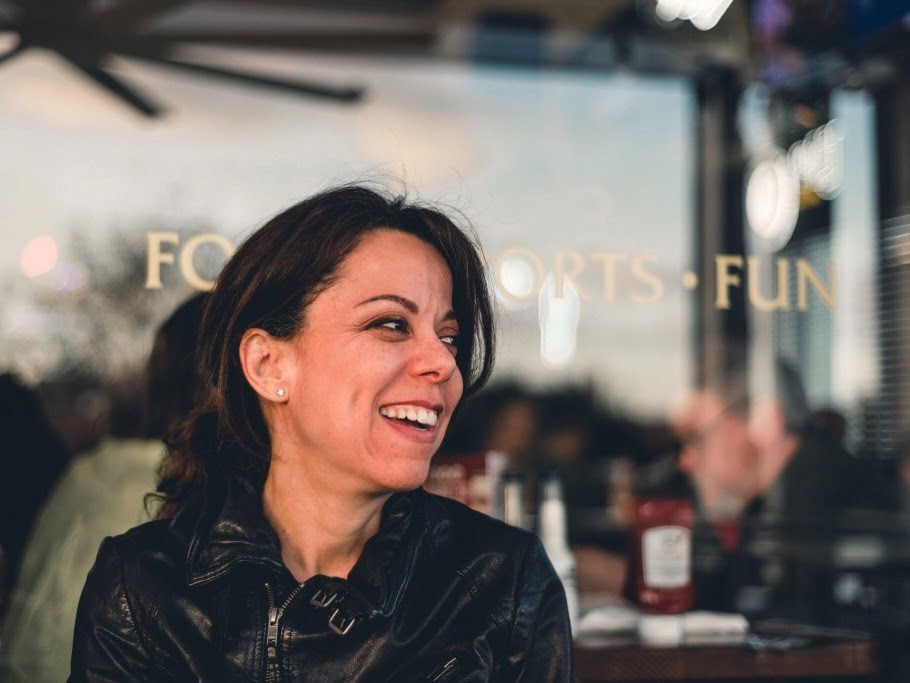 Welcome to my blog about home and family.
This blog is a place where I will share my thoughts, ideas, and experiences related to these important topics.
I am a stay-at-home mom with two young children.
I hope you enjoy reading it! and may find some helpful tips and ideas that will make your home and family life even better!