Wedding is not just an event but it is journey that two people have decided to take. Wedding photography may not be a mainstream or commercial photography but it is still an art. It should not be considered to be anything less than serious photography. In fact it is one of the most demanding disciplines of professional work. If you are an aspiring wedding photographer then there are certain key areas that you need to understand. One of the key areas is strategy. Even before you can think about the camera to use, the film roll, the lighting and the background, you need to work on a strategy.
[wp_ad_camp_2]
A sound strategy means that you would be able to create opportunities by the numbers. You will have to create an opportunity in every situation. Most wedding photographers take two versions of the same shot to eliminate blinks and at the same time they are able to introduce variety. The norm of wedding photography is to shoot a full-length photo, which is followed by a head and shoulders or half-length photo. Secondly, you will have to create a list of photographs that should be or can be taken during wedding.
The list drawn by most professionals include photographs of Bride at home, preparations/wedding dress, parents, bridesmaids, bridesmaids – group photo, bride and bridesmaids, bride and chief bridesmaid, bride and family, parents and bride, mother and bride, father and bride, brothers, sisters and bride, parents and bridesmaids, extended family and any special request.
These will be followed by photographs in the church or outdoors after the wedding ceremony is over. One of the favorite shots is where the bride walks through the aisle. You can take good photos using a tripod so that the flash can bounce from a reflector at around f/5.6 followed by a shutter speed of 1/8 or 1/15 of a second. This will allow ambient light to seep in. If you are not using the tripod then you will need to have one stop less than the normal where the flash will reflect on an 80mm lens and the shutter speed will be 1/30 of a second.
There are basically two types of cameras used for wedding photography. One is the 35mm and the other is a medium format. The 35mm cameras create grainier appearance when the photograph is enlarged as compared to a medium format. Another aspect of photography that you need to know about is the camera film. The camera film is available in both B&W and color. The color film is the most popular one but off late B&W photos are coming to the forefront.
The good thing about black & white film is that you can create an artistic look. Secondly, the B&W photos last longer than their colored counterpart. The salient point of color films is that they are more versatile. If you shoot with a color film then you will be able to portray the details of the wedding day. If you are using a 35mm camera for the occasion then your best bet will be 100, 200 or 400 speed film. The 100 speed film gives best quality prints in strong sunlight, the 200 speed film can be used in sunlight as well as shade and the 400 speed film is the best for low light.
Guide to Good Wedding Photography
It's your wedding…one of the most beautiful days in your life. How else can you make the perfect occasion last? Capture the momentous event with great wedding photographs. Read this guide to make sure you choose the right wedding photography service for your big day.
The first thing to do is to give the most opportunities for the photographer when scheduling activities during the wedding day. When planning the time of the wedding ceremony and of the reception, couples should incorporate the time that the photographer requires to capture all of the couple's special moments.
There should be a gap between the end of the ceremony and beginning of the reception, to allow for more photographs for the bride, groom and wedding entourage, especially if they are in two different locations. The photographers and subjects will have a more relaxed shoot and will enjoy all the parts of the wedding if the events are well spaced out.
Next, think of important factors when selecting a wedding photographer. The photographer should be able to show more than one complete set of wedding photos. Couples should not accept someone who shows only selected prints of their best photographs from different weddings. Ideally, all photographs from 3 to 4 complete wedding sets that are at least satisfactory should be a criterion of a professional wedding photographer.
It is also good to have a photographer that gives a package with unlimited coverage for the whole day. Again, this way, photography will not be rushed.
Next, try to be aware of photography companies or individuals that contract out jobs to a pool of wedding photographers or even freelancers. Salespersons often pose as actual photographers and try to woo customers. Make sure companies deal openly, and ask them to show 3 to 4 complete weddings from each of the photographers they offer you, so you can choose. Make sure the one chosen is the one that will cover your wedding. Otherwise, it is better to find a photographer that personally shoots weddings. A two-person team is an even better package because two points of view of the wedding can be taken.
Some photographers only offer the traditional wedding photography style, or strictly a photojournalistic style. It is best to find a versatile photographer that can do both.
Lastly, couples should take note of some important questions to ask a prospective wedding photographer:
· Are colored and black and whites included, or would he charge extra for B/W? Dramatic effects can be made with black and white photographs, so ask if this is a premium.
· Are hand and digital coloring or digital color separation included in the package or would he charge extra for these? Better pictures are developed when the photograph colors are separated first, improved, and then printed.
· What kinds of cameras does he use? Does he use medium format equipment and have a back up? Does have a "leaf" shutter or "focal plane"?
· What lenses does he use? Does he use only one, or will he change lenses? Make him show you photo effects that he is able to achieve with different lenses and choose the ones which you like to appear with your photographs.
· Is he willing to customize a package that is within your budget?
Asking intelligent questions will encourage photographers to deal openly with customers. Remember, it's your special day, and you should make sure that the wedding photography is something that will help you and your loved ones relive those wonderful memories.
Save on Wedding Photography
The guy has finally popped the question and the big day is almost here. Everything is in place except for hiring someone to take the wedding photos. You want great wedding pictures, but you don't have a lot of money. What can you do to save money and still get great wedding photos? If you go too cheap on your wedding photography it will be obvious. Keep in mind that this is the day you have been waiting for your entire life, and you will want to remember it forever. If you follow a few simple ideas you can still get great wedding photos and save money.
The first thing is to get a professional wedding photographer. There is only one chance to get these pictures right. Becky Jenkins wanted to get the best Athens, Georgia wedding photographer she could find, but her uncle offered to do the pictures for free. He had been dabbling in photography and seemed to take good pictures. When she finally got the pictures back they were either too dark or over exposed. Becky was devastated, but there was nothing she could do at that point. You can cut corners in a lot of areas, but if you go cheap on your photos you have to be very careful. You can find professional wedding photographers with packages in every price range – including yours.
A popular trick for getting good candid shots is to place disposable cameras on each table. This is a fun way to get good pictures for cheap, and to get pictures that the wedding photographer would miss. The problem with disposable cameras at weddings is that two or three dozen rolls of film are very expensive to develop. Instead of putting them on the table, maybe just hand them out to select people at the wedding.
Another way to save money is to be selective with what pictures you want. Maybe you are fine with only a few professional pictures being taken at your wedding reception. If you use the disposable cameras as mentioned above you won't need as many professional photographs and this can save you money. Decide early what is most important to you and make sure the wedding photographer gets only those pictures. Quality is better than quantity.
There are so many ways to save money on your wedding and still throw an event that everyone will remember forever. With a little ingenuity you can save thousands and still have a wedding that looks like a million bucks. Your wedding day is one of the most important days of your life and when it comes down to it the only thing that's important is that you are marrying the person you love.
Digital Wedding Photography Tips
Welcome on some great tips for Digital Wedding Photography. Let's face it, your wedding is one of the most important days in your life, and you want to make sure that your day is captured in the most beautiful way possible! In which case you need not worry. Digital Cameras these days can make the most ordinary photos looks absolutely stunning. My best advice to anyone is to hire a professional photographer for your wedding day.
When choosing a Digital Wedding photographer you need to make sure that the individual is legitimate. More often than not, the best recommendations usually come from friends and acquaintances who have had a positive experience. The next thing you want to do is to find out what kind of qualifications the individual has. Find out where the individual took digital photography classes. Do they have a digital photography degree? How many years have they been doing digital wedding photography? Making sure you know all of this can truly save you from any potential disasters.
You also want to find out what kind of equipment they will be using at your wedding. Most digital cameras can hold over 200 images, but you want to make sure that your digital photographer will be prepared for all scenarios. Will the wedding or reception be at night? What happens if it rains? What will the photographer do if his equipment fails. Will he have a backup digital camera?
As I mentioned earlier, it takes a while for someone to become a great digital wedding photographer. You might want to review samples of previous weddings the photographer has worked on. Most of the reputable digital wedding photographers have samples on their websites as well.
Lastly when it comes to money, I highly recommend that you look at the quality of the work from the digital photographer before you do anything else. The most expensive does not guarantee great digital photos and the cheapest doesn't always mean a great bargain. Perform the research tips I just explained and your Digital Wedding Photography should come out great!
I hope you enjoyed this article on Digital Wedding Photography!
The Advantages Of Professional Wedding Photography
An important aspect of planning the events and preparations for your wedding lies in the selection of a photographer. Some people are intimidated by the concept of arranging for professional wedding photography because they fear the cost will be too exorbitant. Professional wedding photography is certainly not cheap, but it is one of those things in life where the old adage "you get what you pay for" is certainly true.
You can use an amateur for your wedding photos if you so desire, but the difference in the end result will be readily apparent. Still, there are ways to get good quality wedding photography, performed by a professional, and still have enough cash left for the honeymoon.
When selecting a professional to handle your wedding photography, price will be a factor in your decision. While you get what you pay for, there is no reason to pay more than you have to. Before deciding on any one photographer or photo studio, do some comparisons. Look at the sample photos that you are shown and ask if they have samples you can take with you.
Compare the look of the photos from each photographer with one another. If you find two that seem to be of similar quality but with vastly different prices, then the decision is easy. Obviously the less costly photographer can do the same or similar work for less.
Another consideration in selecting a professional photographer for your wedding is what you get for your money. Most professional wedding photographers offer package deals that include a set number of prints of different shapes and sizes for one price. These packages can vary greatly in terms of content and price from one photographer to another. Look at all they have to offer and make your decision after weighing what you think is the best deal for the money in terms of what you actually get.
One thing many people do not consider when selecting a photographer for their wedding is the impact of copyright law. The photographer may hold a copyright on your wedding photographs. If so this technically makes it illegal for you to create additional prints, copies, or even computer scans of the photographs for reproduction elsewhere. Find out when interviewing photographers what rights they exercise over your photos, if any.
You'll find that most photographers do exercise some form of copyright over the finished product. Others will sell you the entire package, including the negatives for you to do with as you please. This is not the most important part of selecting a photographer, but it is something to consider carefully.
Professional wedding photography is one part of your overall wedding experience that will, unfortunately, cost you some money. There is no way around that if you want the best wedding photos you can get. With a little investigation and comparison, however, you can still save money on this most important feature and make sure that you get the absolute most for your money that you possibly can.
Wedding Photography That will last a lifetime
Having pictures that you can look at in the years that follow your wedding is just one of the things that you want to invest your money in. But if you're on a constricted budget, then there are also options for you.
Things to consider
One of the main things to consider when it comes to photography is what you want from your pictures. Do you want pictures of your while family or mainly of the two of you? If it a larger wedding or is a more private celebration?
You and your soon-to-be spouse should sit down and list all of the pictures that you would like to have in your wedding album—that is, poses for pictures. With this list, you'll be able to see if you should invest in a professional or consider other options.
Where do you want your pictures taken? Some couples like to have outdoor shots, so they will need to find a photographer that does that as part of their services. The length of time you would like the photographer to be at the wedding will also factor into the price.
Look at photographer samples to see if your styles match. If they don't, the photographer may recommend someone else. They want you to have good pictures, even if it's not with them.
When you're on a budget
If you're nervous about spending a lot of money on your photographer, but still want a lot of pictures—you're in luck. With the new and improved digital cameras, you have a better shot (no pun intended) to get great pictures.
Have a good friend (who isn't in the wedding party) volunteer to take the pictures. Since digital cameras show you what the picture looks like instantly, you can take as many as you need in order to get it just right. And the quality is just as good as many professional photographers.
Another way to get a lot of chances for good pictures is to place disposable cameras at every table. People love to take pictures of other people, so you'll get a lot of candid shots of your relatives and friends. Plus, the quality is pretty good, so you're not wasting your money at all.
It doesn't matter who takes your pictures as long as you get the ones that you want. If you want to have someone else do it, then invest in the professional. But for the budget conscious, having a friend or relative take charge is just as good.
[wp_ad_camp_4]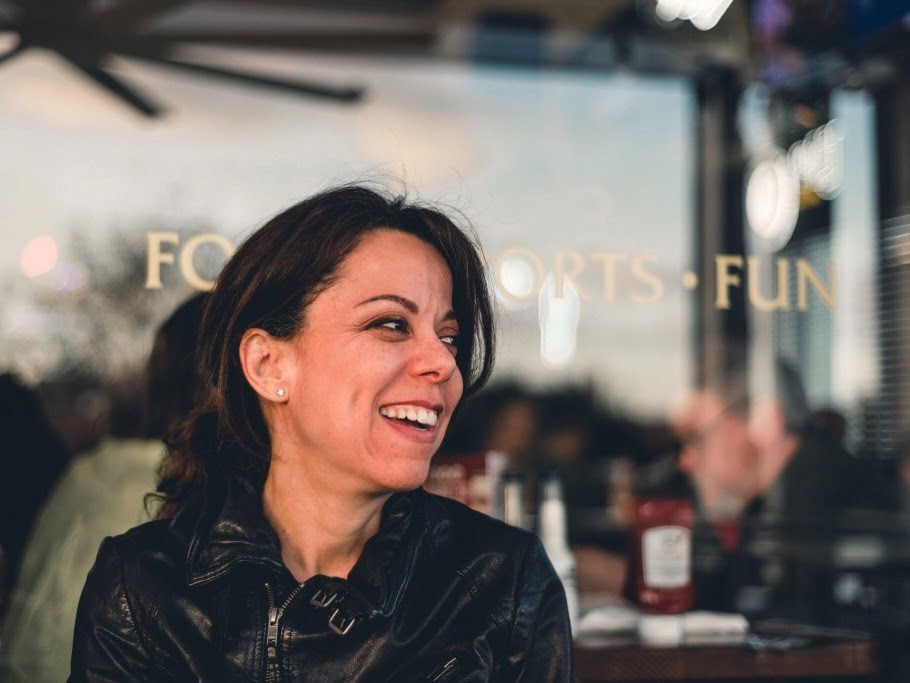 Welcome to my blog about home and family.
This blog is a place where I will share my thoughts, ideas, and experiences related to these important topics.
I am a stay-at-home mom with two young children.
I hope you enjoy reading it! and may find some helpful tips and ideas that will make your home and family life even better!