In ancient times, brides were thought to be particularly vulnerable to evil spirits, so in order to protect the bride, her friends were richly dressed in costumes similar to the bride's and acted as decoys to confuse the evil spirits.
It was once common for the bride and groom, as well as their friends, to walk to the church on the morning of the wedding. Afraid that a spurned suitor would try to place a curse on the bride and groom, their friends would garb themselves similar to the bride and groom in order to trick the evil wishers.
[wp_ad_camp_2]
Today, the function of the bridesmaid is to be a support to the bride as well as her confidant and friend.
Have you ever wondered about the purpose of groomsmen? Legend has it that this came about during ancient times when women were in short supply and a man had to literally kidnap his bride from her village, clan or tribe. The groom-to-be would bring along his 'best men' to help fight off angry family members or from competing suitors.
The best man of days-gone-by was responsible for more than the wedding ring. Since there remained a threat of the bride's family attempting to forcibly gain her return, the best man stayed by the groom's side throughout the marriage ceremony, protecting the bride and groom from any threats. He also served as a sentry outside the newlyweds' home.
It is believed to bring good luck to the groom if the best man arranges for the groom to carry a good luck charm in his pocket on his wedding day. It is also considered good luck for the best man to pay the officiant's fee in an odd sum.
Nowadays, the role of the groomsmen and best man has been confined to the honorary positions.
New Trends in Wedding Party Favors
Wedding favors are basically gifts or keepsakes given by the wedding couple to guests as a form of appreciation. There are many interesting wedding favors that can be presented in myriad ways so that all those involved always carry fond memories of the occasion. Personalizing the wedding favors adds a touch of intimacy to the special occasion and further strengthens the relationship between the wedding couple and the guests.
Candy, chocolates, cakes, and other edible items are easy to personalize and are always well-received by guests. They lend themselves to several modes of packaging and presentation and gel well with many themes. Candy can be presented in wrappers that have been personalized and carry the couple's names and wedding details. Bubblegum bride and groom statuettes are another idea. Chocolates are popular wedding favor gifts as they can be sculptured into a variety of shapes and sizes; they are almost universally liked and are thus a safe choice as well. Chocolates shaped as flowers, mini-hearts, keys, or purses can be packaged in personalized wrappers.
Other customized items are growing in popularity as well. Personalized photo albums are available in a range of designs and are a sophisticated memento with utilitarian value for the guests. The same is true for bath and soap wedding favors that include soaps, bath confetti, and bath salts. The favors can be presented in a personalized package or the favors themselves can be personalized. Personalized tags that can be attached to wedding favors add charm to personalized gifts. They are available in a range of design and color combinations.
As themed weddings continue to enjoy popularity, so do wedding favors that complement the theme for the wedding increase the sense of romance associated with the occasion. Wedding themes can be inspired from animals, flowers, history, hobbies, culture, and seasons. They can also be celestial, romantic, or sporty. A celestial theme, for example, could have the bridesmaids dressing up as angels. Angel ornaments, angel-shaped sugar cookies and chocolate cherubs would be ideal favors for this theme. Irish wedding rings such as Spirals, Triskeles, and Shield Knots are popular favors for weddings that have an Irish theme. The rings can be presented in personalized boxes. Smooth beach pebbles that can be used as paperweights and conches are wedding favors that go well with a beach or seaside themed wedding.
Finally, wedding cameras continue to be popular at weddings because these cameras placed on the guests' tables allow the guests to take shots of the receptions that a professional photographer may miss. The cameras keep the guests entertained and the pictures serve as memoirs of a special occasion. There is an increasing trend to offer wedding cameras as favors; the camera can be decorated in many ways so as to complement the event and reflect the taste of the bride and groom.
Wedding Accessories and Wedding Party Gifts
The wedding party is comprised of all the bridesmaids, groomsmen, and ushers that the bride and groom have chosen to be by their side for their special day. They are the people that are closest to the bride and groom, and have been there for the couple long before the wedding day. Gifts for the wedding party are a special way to recognize their contributions.
Gifts for Groomsmen. There are a number of fantastic gifts available for groomsmen and ushers in the wedding party. Choosing gifts can depend on the individual interest of the men. If the group is interested in sports, there are a number of sports themed gifts including golf, baseball, and football. Other good ideas are cigar sets or a glassware sets. All these gifts can be personalized with the men's names and details of the wedding. Engraving the personalization is a special and meaningful touch for the gifts for the wedding party.
Gifts for Bridesmaids. A bride has many options for choosing gifts for her bridesmaids. Jewelry is always a great idea. It can be worn during the wedding and after. There are some amazing sets of bridal jewelry available for the bridesmaids ranging from simple pearls to elegant diamonds. Cosmetics sets and cosmetics bags are a good idea. They can be given to the bridesmaids prior to the wedding and be used that day during wedding preparation. Handbags and jewelry boxes are also great gifts for bridesmaids.
There are so many options for wedding party gifts. The bride and groom should really consider the interests of their attendants when choosing gifts to choose one that truly suits their personality and will be a sincerely meaningful gift. Gifts can be lavish or just something simple to symbolize the appreciation the bride and groom have for their attendants.
In preparation for the wedding, the wedding party is truly able to bond with the bride and groom. Through all the events and all the preparation, those in the wedding party are able to help the bride and groom prepare for the most important event of their new lives together. Giving gifts to the wedding party is a wonderful way to thank them for all they have done throughout their friendship and during this special time.
10 Must Have Gift Ideas For The Wedding Party
It is traditional for the bride to give the groom a gift on the wedding day. Although the wedding rings that the couple exchanges can be considered gifts, many brides choose to honor their groom with an additional gift that suits his personality.
The gift of the bride and groom exchanging gifts is beginning to fade as many couples who spend a great deal of money on their wedding or honeymoon may decide that there is no need to exchange gifts in addition to the wedding and honeymoon. If you do decide to honor your groom with a gift on your wedding day, it is more important to choose an item that he is sure to enjoy than it is to spend a great deal of money on the gift.
A photo album complete with a picture of you and the bridesmaid or the entire wedding party can be another unique gift idea for the bridesmaids. You could purchase photo albums with the date of your wedding engraved on the front cover and start the photo album with a picture of you and the bridesmaid. This is a wonderful gift idea because the bridesmaid can place her photos from the wedding day in the album and will always have a precious souvenir from your wedding day.
Gift certificates to a spa or a salon also make unique gift ideas for your bridesmaids. Your bridesmaids most likely spent a great deal of time and energy in helping you to plan your wedding. The week prior to your wedding was also probably especially hectic with a great deal of last minute details to attend to and errands to run. While you will have your honeymoon to relax and renew your energy your bridesmaids do not have this luxury so by honoring them by presenting them with a gift certificate to a spa or salon you are giving them the gift or being pampered and the gift of relaxation.
A few more unique gift ideas for your bridesmaids' gifts include handcrafted or homemade gifts. For example you could put together a CD of some of your bridesmaids' favorite songs. You could make the CDs different for each bridesmaid and include a photo of the two of you on the cover and include a heartfelt poem on the inside of the CD cover. You could also create a scrapbook for each of your bridesmaids. You could either make the scrapbook a memory of your entire friendship together and include photos and other items from your various adventures throughout the years or if you plan ahead and take many photos documenting your wedding preparations, you could create scrapbooks as a remembrance of the wedding planning that you shared.
Any item that relates to a specific hobby that the groom enjoys is a great idea for a wedding gift for the bride to give to the groom. This is a popular choice because giving a gift that relates to one of his hobbies demonstrates that you understand his likes and that you want him to continue to engage in activities that he enjoys.
Another unique gift idea for a bride to give to her bridesmaids is a gift certificate to a local restaurant. Assisting in your wedding preparations was probably extremely stressful and time consuming for the bridesmaids and they certainly deserve a night on the town and the opportunity to not have to cook for a night. This simple gift lets your bridesmaids know that you appreciate their efforts and that you want to thank them for all that they have done to support you.
Unique gift ideas for the bridesmaids can also stem from the wedding theme. For example if you are having a beach themed wedding you might want to give your bridesmaids a gift of a tote bag, a beach towel and a novel to enjoy on the beach. This unique gift idea ensures that your bridesmaids will remember your wedding fondly the next time they are at the beach.
Although the tradition of the bride and groom exchanging gifts on their wedding day is beginning to fade, many couples still wish to honor this tradition. Many couples spend so much money on their wedding and reception that they feel as though they cannot afford the additional expense of buying gifts for each other. While it may be true that the couple cannot afford one more extravagant gift it is also true that a truly thoughtful gift for the groom does not have to be overly expensive. If the couple is partaking in this tradition it is advisable that they exchange gifts that truly reflect the personality of their spouse.
Ideas for Wedding Party Gifts
A day or two before your wedding, there is usually a wedding rehearsal and then a wedding rehearsal dinner. This is paid for traditionally by the groom's family, and it's when you will give your wedding attendants their gifts as a thank you for being in your wedding.
Bridesmaids
– As a rule, jewelry is a good idea for the ladies. If they have pierced ears, you can give them earrings. If their ears aren't pierced, you can give them necklaces. It's always a good idea to give them something that they can wear on the day of the wedding to go with their dresses.
Groomsmenushers
– For the men, it's a little more difficult to choose an appropriate gift. If you can't find something that will be appropriate for all of them, you can choose comparable but different gifts. Beer steins, shot glasses, and other similar items can be used, or something else that will reflect their individuality.
Remember, when you are choosing your gifts that these are your friends and family, and that you want them to know that you have appreciated everything that they have done. The wedding rehearsal dinner is a time for the wedding party to come together and have a good time before the wedding.
Enjoy yourself and have a good time with your wedding party. You are celebrating the fact that you are going to be getting married soon, and that you will be starting a new life together with you spouse.
Wedding Gift Ideas – Gifts for Members of the Wedding Party
Gifts given by the bride and groom are certainly part of the wedding tradition. But who makes up the group fortunate enough to receive a gift from the bride and groom? Members of the wedding party top that list. That includes everybody: best man, maid of honour, matron, bridesmaids, ushers, groomsmen, junior bridesmaids, flower girls, and ring bearers. It's also a nice gesture for the bride to give a gift to the groom and vice versa, although this is not mandatory.
Nowadays, the bride and groom also include each set of parents on the gift giving list. Also, it's definitely a nice gesture to give a gift to any other person who did something special during the occasion. Sometimes someone will be asked to do a special reading at the ceremony, or to step in for the bride's father and walk the bride down the aisle and these individuals should be acknowledged.
Why give gifts to members of the wedding party? The purpose of these wedding gifts is to show your appreciation, not break your wedding budget. A gift that has been specially picked out shows you put thought and consideration into the gift. Including a personalized note with the gift thanks the person for whatever role he or she played and it is certainly a nice touch when having the gift engraved with the wedding date and couple's names or initials. To help with thank you letters, keep a note of what each person's role so you know exactly what to say when it comes to writing.
Prepare the gifts several weeks in advance. Make sure you have the gifts purchased about 4 weeks prior to the wedding date. That gives you enough time to have them engraved and to create your personalized messages. To help the gifts make an even greater impression on the recipient, take special care in wrapping them. Use fancy wrapping paper and elaborate bows using colours that complement the wedding colours. The best time to give your gifts is during the rehearsal dinner, as it's intimate, and the people to whom you're giving the gifts should all be present.
Here are some gift ideas to help you get started? First, check your wedding budget to see how much you have allocated to this category. You've likely spent quite a bit of your money by this stage, so it's important to take a realistic look. Brides typically give each member of the bridal party a piece of jewellery or a hair clip that the bride would like her to wear on the wedding day. Other gift ideas include bud vases, picture frames, bath oils, a collectible item or a gift basket.
The men in the wedding party like to receive engraved pens, pocket watches, cigars, business card holders, a clock for their desk, or key chains. For the parents, a professional wedding photo in an engraved frame is perfect as is a personalized letter detailing your appreciation. For each other, anything that conveys your love and devotion is ideal.
Wedding Party Favors – Expressing Your Love With a Gift
Wedding party favors can include any number of items. Traditionally used as a token of thanks given to the entire retinue of guests at your nuptials, wedding party favors are usually small items given universally to all your guests. But some couples like to give special wedding party favors to those family members and friends specifically in the wedding party. So how do you choose wedding party favors for your more intimate allies?
At a time when your brain is being used to capacity in planning the most important day of your life, wedding party favor ideas can be somewhat thin on the ground. Wedding party favors can be difficult enough to come up with, but what if you would like to thank your special friends and supporters with a more intimate and personal wedding party favor?
The key to remember when choosing wedding party favors is the special bond you share with each individual member of your retinue. Unlike the wedding party favors you will bestow upon your guests in general, the wedding party favor ideas you use to thank your special friends need to be as unique as each one of them.
Any wedding party favor given to a special associate should reflect both the personality of the friend involved, and the nature of the special relationship you share with them. You want them to look upon your wedding party favor in years to come, and have them instantly reminded of your special day, and the bond you share that made them such an important part of your celebrations.
When choosing your wedding party favors for your special circle, you might think, for example, of how you met them. Was there a unique story there that might be represented in a special wedding party favor? Perhaps there is something this friend does for you that no one else can do – ponder the nature of your relationship with this person, and attempt to capture the essence of that relationship in the wedding party favor you choose for them.
In compiling your wedding party favor ideas, the trick is to think of the love you feel for the friend you are selecting a wedding party favor for. Translate this feeling into a physical form, and you will have found the perfect wedding party favor for your loved one.
[wp_ad_camp_4]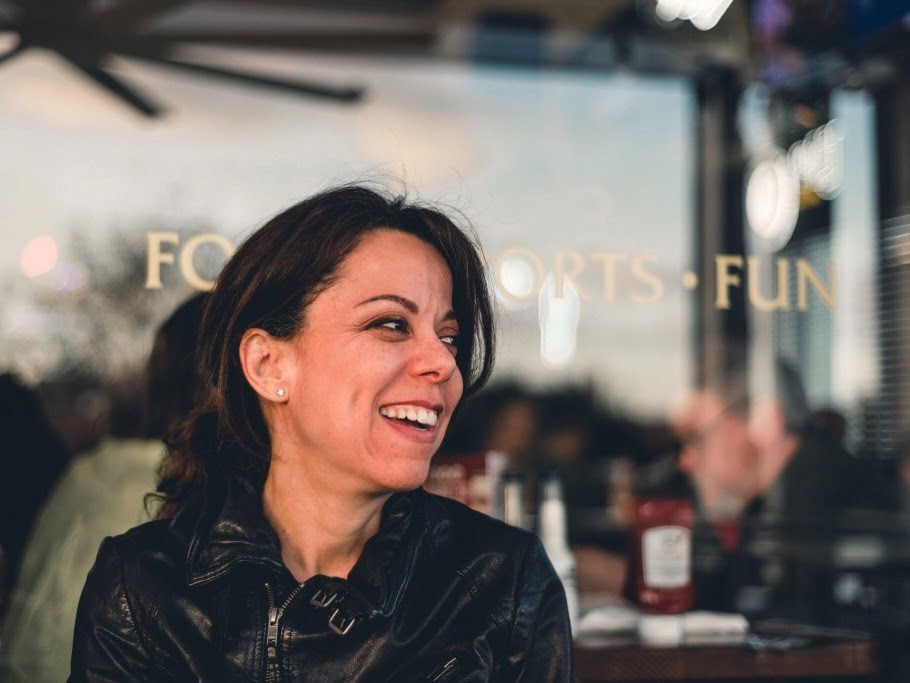 Welcome to my blog about home and family.
This blog is a place where I will share my thoughts, ideas, and experiences related to these important topics.
I am a stay-at-home mom with two young children.
I hope you enjoy reading it! and may find some helpful tips and ideas that will make your home and family life even better!