Traveling with the family can be a joyous experience and there is no reason to leave your recycling attitudes at home; you can do your part even when you're far from the comforts of home.
When you're staying in a hotel or B&B, let the management of the hotel know that you will be reusing your towels and there is no need to have the bed linens changed daily. With a family, towels can get mixed up and there is an easy way to prevent that; from home, get a couple of safety pins and some beads. Put beads on the safety pins, one design for each family member and when you get to the hotel, simply pin each towel with a beaded safety pin to identify the different ones. Just reusing your towels for a few days will greatly impact the time and money that goes into running the laundry everyday.
[wp_ad_camp_2]
Be sure to turn off all lights when you are leaving the hotel room, and any TVs or radios that may be plugged in and running. It's easy to be distracted in a space that is not your home and it would be just as easy to forget the ways you conserve energy at home when you're not there. If you find you leave the room with a light on, leave yourself a note right by the door, reminding yourself to check the lights before you walk out the door. There are some hotels that even do this for you, where they have a magnet that they leave on the door, at eye level, reminding you if you've turned off the lights.
Bring your own soap, shampoo and conditioner and leave the little bottles to be reused by guests who do not remember to bring their own. Soap travels really well in a plastic sandwich bag with a zip-lock and besides, wouldn't you want your own choice of soap smells?
Along the same lines as remembering to turn out the lights, remember to turn down the heat/AC that will be running when you're not in the room. And a further way to keep the room temperatures comfortable is to remember to close the drapes when you're out of the room, most hotels have heavy drapes that will keep a cool room cool longer, if they're closed.
Instead of leaving the light (and fan) on overnight, bring a little nightlight with you and you will save a lot by not running a rooms full light (and fan) on while you sleep. Have a permenant marker with you and assign one of the plastic cups to each person in your family when you arrive at the room. There is no reason to have dishwashing services when the plastic cups are sanitary and are perfectly capable of being reused. Avoid room service for the same reason, there is no need to have excess dishes to wash that would normally not be used. When you eat in the restaurant, they're already doing the dishes there.
Remember that you can still have all the home values you practice at home when you're on the road with your family. Keep recycling!

Best Places To Travel During The Holidays With Your Family
Thinking about taking your family on a Christmas vacation?
Although it has long been tradition to wait at home for Santa to arrive, a number of American families spend Christmas away from home each year. Christmas vacations are becoming more and more popular and you will likely find that there is a wide variety of fun holiday vacations available to you.
What better place to visit during the holiday season than the North Pole – North Pole, New York that is.
Located in the Adirondack Mountains in upstate New York, North Pole is one of the most magical places to visit during your Christmas vacation. Perfect for kids and kids at heart, North Pole is open for five weekends prior to Christmas during November and December.
Visitors are offered Christmas vacation packages that include meals, lodging, and admission to Santa's workshop. Santa's Village features shops where you can find the perfect souvenir from your Christmas vacation. There is often live music to keep the crowds entertained and you and your family can enjoy watching glassblowers, puppet shows and other holiday entertainment.
If New York state seems a little far from the real North Pole, try getting a little closer to the real thing by visiting North Pole, Alaska on your Christmas vacation. The Alaskan vacation package also includes a visit to Santa's house in the North Pole. Also offered is an optional dog sled ride through Santa's village in the North Pole. Enjoy a once-in-a-lifetime experience as you race through the magical North Pole on an authentic Alaskan dog sled. Like the vacation package in North Pole, New York, the Alaskan North Pole offers one or two night stays during weekends.
The Alaskan North Pole Christmas vacation includes hotel accommodations in nearby Fairbanks and at the Chena Hot Springs Resort. There is also lodging available at the Santaland RV Park. The Santa House also offers a large store where guests to the North Pole can find every type of souvenir from 'I Believe in Santa' hats to 'Santa Claus Crossing' signs and refrigerator magnets. Whether you are two or ninety-two the magic of Christmas in North Pole, Alaska will have you believing in Saint Nick.
If you are traveling before or during the Christmas season, then consider Hershey, Pennsylvania as your vacation destination. The home of Hershey's candy, Hershey Park becomes home to Christmas Candyland, where over one million Christmas lights are put on display. In addition to the lights, the staff at Hershey Park constructs a number of animated displays that are sure to delight both you are your children.
Christmas Candyland is undoubtedly one of the most exciting Christmas time getaways for kids young and old. In addition to Christmas Candyland guests can enjoy the rest of the Park. Hershey Park is a popular destination for travelers year round, as it offers a wide variety of both entertainment and great candy. Christmas Candyland typically runs for a month prior to Christmas.
If your family has never taken a Disney vacation, Christmastime may be the perfect time to do it. In addition to enjoying the Walt Disney World parade which is televised each year from Disney World in Orlando, Florida, your kids will also enjoy seeing all their favorite Disney characters decked out in their Santa hats and Christmas outfits. There are also a number of special Christmas time shows put on in the parks including Mickey Mouse's 'Twas the Night Before Christmas and Belle's Enchanted Christmas Storytelling.
These Christmas activities can be great for young children. Giant Christmas trees are erected throughout the parks and lit up with thousands of Christmas lights, bringing the spirit of Christmas alive throughout the already magical Disney World. The weeks around the Christmas season are also times where lodging rates at Disney World resorts are typically lower than the peak season rates.
By traveling during the Christmas season you are likely to get tons of fun at a reduced price. The weather in central Florida during the Christmas season is typically in the mid-70s, a great change of pace if you are used to cold, wintry Christmas seasons. Santa's sleigh may have some trouble landing without snow but the magic of the Christmas season is alive and well at Disney World.

Cheap Travel Deals For Your Family
All-inclusive vacations sound ideal. You pay one price and everything is taken care of for you. You don't have to stop to worry about where your next meal is coming from. You don't have to concern yourself with airplane tickets, lodging, or transportation to and from your resort. An all-inclusive vacation should ideally be exactly that – all-inclusive. But beware of false advertising. Do your research beforehand so you know exactly what you're kidding into. Some resorts will advertise their cheap vacations as all-inclusive but you don't realize until you arrive that there are hundreds of hidden fees tacked onto the original holiday price.
All-inclusive vacations should be free of stress and hassle. This is why they are perfect for the people who just want to get away from it all and don't want to deal with day-to-day stressors when they're on holiday. Package deals typically provide the hotel, the flight, the activities, and the food. These cheap travel deals are especially fun and convenient in a place like Disney World where your admission tickets and meals are taken care of in advance. Shuttles run you to and from the park and there are typically more perks involved. Major resorts often offer hundreds of activities like horseback riding, water parks, miniature golf, and more. Try to get a package deal that includes at least a few sources of entertainment, especially if you are traveling with children.
Your family might prefer a vacation on the open range, rather than a theme park. You can purchase an all-inclusive vacation at a dude ranch in the Wyoming outback, where cowboys fit you to a horse and cook all your meals. If it's winter, you can all go skiing in Colorado at a resort that will take care of all the details such as lift tickets and ski rentals.
One risk of signing up for an all inclusive holiday is that it won't be as inclusive as advertised. Buyer beware! It is essential to do research beforehand. Talk to friends and family who have been to the same place and ask them about their experiences. Sometimes a place or a deal that looks really good online or on paper can be disappointing in person. If you sign up for a vacation deal at a resort in Cancun for instance, make sure that it's not an expensive ferry-ride away from the rest of the nightlife. You don't want to incur traveling fees by being far away from the action. Find out as many details as you can. Is the buffet decent? Do you have to tip all the help? Are excursions extra? Do you have to pay more money to rent equipment or to go snorkeling? Don't be timid about calling the resort and getting your questions answered before you spend your money. Make sure you ask if the hotel does not allow tipping or if there are tip jars everywhere and if you expect lesser service if you don't tip. Your finances can be quickly depleted that way.

Family Travel: Traveling With Kids
Family travel is something most families do throughout their years together. Traveling on vacations is often an annual tradition families have. From the time your child is born, it is likely you will take him or her on trips to see family members, theme parks, and even just one day drives. While safety is often the first thing parents consider when traveling with their kids, keeping them happy and busy along the way also adds to the success of the trip.
Safe Travel Tips
Safety is the most important factor with children traveling. Family travel should always been done with caution paid to safety above anything else. Here are some tips to keep everyone safe.
• Insure everyone is using proper safety belts and car seats throughout the trip. It's tempting to loosen the belt for long trips, but high speed accidents on highways are common during the summer months.
• Be sure that the driver gets enough sleep and that parents are able to stay alert not only in the car but also on airplanes and buses.
• Keep items out of the car that could be choking hazards for small children. Travel games often have small pieces and are meant for older children. The jarring of a car can easily cause these to slip down the child's throat.
• Be sure everyone knows where to meet if for any reason the group is splitting up. Cell phones are a good communication device and the responsible person's within each group should have one.
• Talk to your children ahead of time about the risks of strangers and who to talk to if they do get lost. For family travel to be fun, everyone has to remain safe.
Family Travel Things To Do
When it comes to being on the road or in a plane for an extensive amount of time, busy kids are happy ones. Parents can do a number of things to keep kids active and busy so they don't become overwhelmed with the long trip.
• Pack snacks. Kids are hungry every few hours and snacks are the best way to keep them quiet. Prepackaged items are sold in individual sizes, but you can also choose crackers, grapes and other small foods and place into small bags. Juice boxes and bags travel well.
• Pack an activity bag. For younger children, these goody bags can be a surprise for once you are on the road. Load them up with small toys, coloring supplies, stickers, and other activities you know they will enjoy. Don't let them go into the bag until they are on the road.
• Pack things to do in backpacks. For older children, keeping them busy will help to cut down on your stress. Handheld games, video games, a deck of cars and travel size games can work very well. Include a few comic books, a magazine or even a book they want to read.
Many of today's ultra fun activities for the car are in the form of technology. Portable DVD players, in car systems and even full scale video games are sure ways to keep everyone busy. Those with an MP3 player can also benefit from this. Give each child a disposable camera to take pictures with, too.
Family travel is often best when everyone on the trip is looking forward to something that interests them. When there are two completely different opinions, cater to both. For example, if you are traveling to an area where there is a lot of camping and wilderness hiking, and one child does not care for this, find out if there's a local show or museum nearby they may like to stop in during the trip.
Traveling with kids is enjoyable when you plan ahead. Take the time to talk to your kids about the trip alerting them to the length of the drive. While traveling at night is not always an option, this is also a good way to cut down on the boredom factor. Many kids are happy enough with a few things to do and the conversation of the parents to keep them busy. Make this a trip that everyone enjoys by sharing stories, ideas and thoughts in an open forum. Everyone will feel welcome and happy before, during and after the trip.

Family Travel Tip Kid: 7 Ways To Make Traveling With Your Kids Easier
It's family vacation time and while it's great to get away and have a wonderful time together, these trips can also be a nightmare for adults when children become restless and bored.
Kids see the world different than adults and will often have various reactions to the sites and sounds around them. If you are traveling in a plane or car, you will especially want to keep your children preoccupied to prevent them from acting up.
Here are some ways to ensure your family vacation travel goes smoothly.
1) Plan your trip ahead of time – the old "get in the car and let's go" may be great for people without children, but taking your kids on a long trip requires more planning. When taking a car trip, you'll need to map out a route where there are plenty of rest stops along the way.
Children need to get out of the car to stretch their limbs and let out all that cooped up energy.
2) Expect frequent bathroom breaks and lots of questions – "I've gotta go to the bathroom" and "Are we there yet" are classic things that you will hear your kids say over and over again. Instead of being annoyed, know ahead of time that this is going to be a normal part of the trip, so don't take it out on the kids. Remember, they have smaller bladders than adults and shorter attention spans.
You could have a come back line like: "No, we're not there yet, but here's something I bet you don't know about . . ."
3) Bring along some entertainment – a great travel tip for child fun is to bring along some travel games that will keep your kids preoccupied for long stretches of time. Make sure to bring a variety of games since kids get bored easily with a single game. Something that challenges their mind is excellent. Portable video games are a natural for the younger crowd.
Skip the fiction books and coloring books since these will make your kids car sick.
4) Bring snacks – make sure to pack plenty of healthy snacks so you can dole them out along the way when the kids say they're hungry. This gives you more control over what they eat during the trip, then say, stopping at a gas station and grabbing a greasy hot dog and sugary soda.
You could bring along your own granola snack bags with raisins, nuts, dried fruit, etc. Also juice boxes are perfect for long trips. If you like to bake, then homemade cookies and brownies are always appreciated. And that old staple, the pack and go sandwich is still a winner.
5) Bring along a babysitter – invite a family member or friend to come along – someone who can be responsible for the kids while you take a much needed break. Make sure it's someone the kids know and feel comfortable being around.
6) Take it Easy on the Activities – once you've arrived at your destination, it's tempting to try and pack your schedule with a full day of activities. The problem with this idea is that your young children will get tired out and become cranky. You want your kids to be able to enjoy the experience and have good memories, which they can't do if they are worn out.
Older children may not wish to do everything that you want to do. If they are teenagers, try and give them some time and space to do their own thing. Remember, this vacation is for them to get away from it all and have some fun too
7) Keep younger children on a regular sleep schedule – children will naturally want to stay up later while on vacation, but remember that they may get cranky if they don't get enough sleep. You'll want to let them stay up maybe an hour or so after their normal bedtime, but then let them know it's time to hit the sack.

Themed Vacations: An Exciting Way To Travel With Family
If you're tired of the same old dreary and monotonous work routine, then its time to plan a fun holiday with your family. Themed holidays are always an exciting way to go about vacationing with your family, and one our most memorable family holidays was our 'cowboy and Indian' vacation. We traveled with our sons throughout the West, stopping at all of the most famous tourist spots along the way. First, we stopped over at Dodge City to explore and discover the cowboy way of life, and next we moved on to Southern Colorado where we explored the ancient ruins of the Pueblo Indians. Yes, it is hard to choose a theme for your vacation, but here are four of the most fun-filled ones that I think my grandchildren would enjoy the most:
The first themed vacation would definitely have to be the Disney themed holiday vacation. Picture yourself escaping the freezing cold of winter and heading to sunny Florida to enjoy the sights and sounds of Disney World. Sounds like fun doesn't it? The Disney themed vacation has always been a great favorite amongst the kids and adults alike. There are so many different places and attractions to visit that it would be very hard for you to decide where to go first. From the Magic Kingdom and Epcot Center to the Universal Studios and MGM studios, Disney world has a plethora of attractions for all and sundry. What's more, it has its very own cruise line that has all the different Disney characters on board, making it a great place to travel with family. Disney World also has a special monorail train that will take you to all the sites.
If you've always been dreaming of a winter vacation in sunny California, then you've already thought of the most fun holiday prospect ever. From the San Diego Zoo to LegoLand, San Diego has been and always will be a great hit with the young ones. But, if visiting theme parks is you thing, then you should head up north to the Los Angeles and Anaheim area. From Disneyland, Six Flags Magic Mountain and California Adventure Theme Park to Universal Studios, Southern California has everything you would ever want. What with its warm, cozy climate and its beautiful sun-kissed beaches, it truly is like paradise on earth. You can also go visit the gorgeous city of Carmel and historic San Simeon. You can also stop over at Monterey to take in the beautiful sights of the Pebble Beach Golf Course.
Another one of our brilliant themed family holidays that we had was when we went on a historical trip to the East Coast. First, we stopped over at Hershey Pennsylvania where we visited Hershey Town. Then, we visited other historic sites in Virginia like George Washington's home. Next, we moved on to Washington D.C. where we visited the malls, Washington Monument and all the Presidential Memorials. We even took a tour of the White House. If you're a history buff and a patriot, you must go to the sacred site of Arlington Cemetery. No East Coast family holiday would be complete without visiting the Smithsonian. So, travel with family to the East Coast and discover for yourself how it can instill love and patriotism for the country in anyone.
Travelling to National Parks and Monuments is another fun way for you to experience the beauty of going on a themed family holiday. From the Yellowstone National Park to the Old Faithful go off or the Petrified Forest National Pak in Arizona, themed vacations are the best way to vacation. The Grand Canyon is a natural attraction that you must visit at least once in your lifetime. You don't have to be a child or a teenager to enjoy a fun-filled themed vacation. With themed vacations, fun holidays are here to stay!

Why Get Family Travel Insurance?
Do you really think that you'd do well without any type of travel insurance at all? Well, for some individuals, travel insurance is just another extra or additional expense. But if you're a wise person, you will find travel insurance necessary especially if you're traveling with your family. So you definitely need to get family travel insurance.
What can travel insurance do to your holiday travel? To help you understand better how travel insurance works, read on and you will find more about it.
Planning alone for your family travel is already quite expensive. You've probably listed many things that you need to spend money on and the last thing you need is your travel agency asking if you want to secure family travel insurance. But you see, it is necessary for travel agencies to ask if you want to be insured in your travel. The truth is, family travel insurance can get very costly but if you're searching in the right places, you can actually find a good yet cheap family travel insurance.
Why should get one anyway? Well, for one, you and the rest of the family members are protected just in case something bad happens during your travel. The travel insurance can cover certain situations like ferry or flight cancellation, travel curtailment, hotel cover as you confirm your new travel, doctor and hospital fees, loss of belongings or even money, medicine replenishment, and injuries. Now, these are just some of the coverage of travel insurance. However, each of the travel insurance differs from one another depending on the policy's amount. The more coverage, the higher the price of the policy; so in order to save money when you purchase family travel insurance, you should already have an idea of your coverage needs.
But what if you don't encounter any problems during your travel? All the better, right? Who would want to get into trouble? The insurance simply serves as your guarantee that in case you do get into trouble or you encounter any emergencies, you will be covered and compensated. Family travel insurance is a worthy investment.
The internet makes it easier for people to shop online. In fact, many individuals find it better to shop online for groceries, certain valuables, cars, and even travel insurance. Nowadays, it is much easier to shop for family travel insurance online because you have a lot of choices. It would be best to go directly to the insurance provider rather than consulting a travel agent. This way, you can save some money that you can still use during your travel. You can get family travel insurance that offers the same coverage as mentioned earlier at a lower price.
Today, most travel agents are already offering almost the same price in family travel insurance to their customers because most of them are tied up with the insurance companies. But if you want to make sure, check the official website of the popular travel insurance providers. If you want good service and convenience, it would still be best to purchase travel insurance online.
You see, when you're logged on to the net, you can obtain many valuable information about family travel insurance that can help you in your search. Start surfing the net now and find the best travel insurance that suits your family's needs.
[wp_ad_camp_4]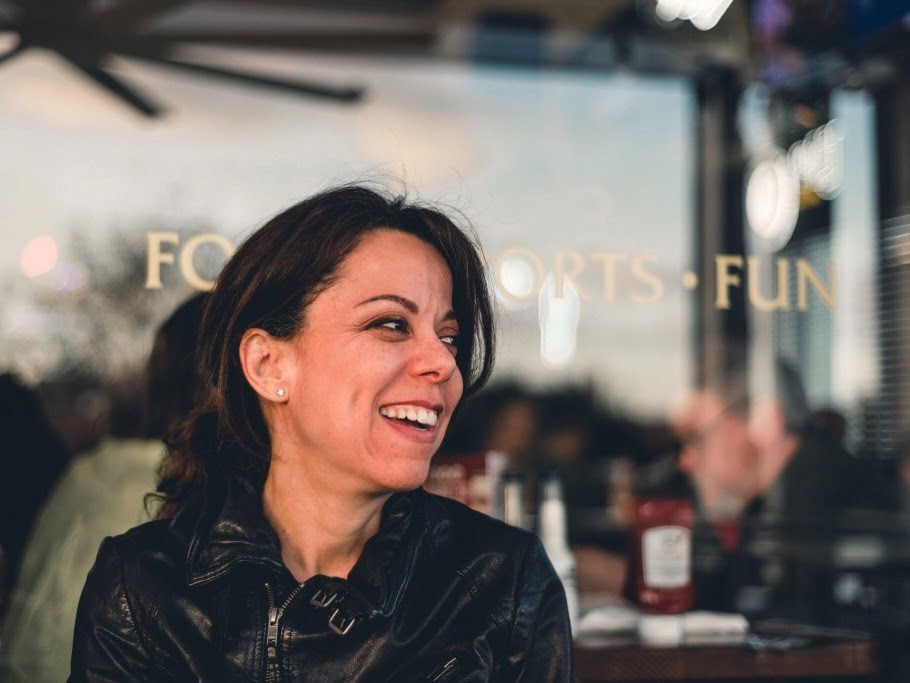 Welcome to my blog about home and family.
This blog is a place where I will share my thoughts, ideas, and experiences related to these important topics.
I am a stay-at-home mom with two young children.
I hope you enjoy reading it! and may find some helpful tips and ideas that will make your home and family life even better!