Home Craft Ideas And Starting Your Own Crafts Business
It's a common thing nowadays that most people are earning good money by starting their own home crafts business. Making your favourite crafts can be fun but you also need to have a good understanding of what products will sell and how one goes about selling them. If you are going to start a craft business, you need to know how to come up with ideas for which craft to focus on, how to maximize profits for your business, where and how to sell your products, and especially how to market your new business. One of the things that can kill a business faster than a natural disaster is not knowing the ins and outs of running a successful business.
[wp_ad_camp_2]
Now obviously most of us think that you don't need to develop a business plan for your new craft business. But, a business plan will help you work out the financial aspects of your business before you've invested any time or money on a losing proposition. And lets face it, general business books don't go into enough detail about the specifics of starting, running, and marketing a successful craft business. At the end of the day without customers, your craft business will never take off and quickly die.
Having said that I would like to talk about a guide called "How to Start Your Own Craft Business." The information given in this Home craft guide will not only provide information on how you can run your own successful crafts business with advertising and promotional techniques as well as how to control your finances but will also provide you with a large database of how to make a variety of about 250+ crafts. Whatever it is that you are interested in making, the chances are that this guide will have it. So if you would like to find out more information on this guide please visit my homepage below.

Arts and Crafts Idea: Foam Sheet Glasses Case
Are you a camp director, teacher, or homeschool mom looking for a new arts and crafts idea for your kids? Or maybe you are a recreation director at a senior center or nursing home and could use a new project. Either way, this arts and crafts idea will be interesting and fun for all. This glass case can be used, given as a gift, or converted into a necklace purse.
To make the glasses case, you will need the following simple materials: a square of craft foam, plastic or large blunt needles, lanyard lace or thick yarn. Cut two rectangles from the foam, each 3-1/2 inches (9 cm.) by 6 inches (15 cm.). With a hole punch, make holes on three sides of each rectangle, leaving one short side unpunched. Make the holes 1/2 inch apart and allow at least 1/4 inch between the hole and the edge of the craft foam. The holes need to line up so that the two pieces can be laced together. If you are preparing the craft for small children, you should make the holes yourself. Otherwise, the crafters can do this step if you have enough pairs of hole punches.
At this point the crafters can cut decorative shapes from other colors of craft foam, or you can buy sets of ready-cut foam shapes. If you are doing the craft at a special event, like vacation Bible school, choose shapes that echo the theme of the event. For instance, if the Bible school or camp has a cowboy theme, find shapes that fit well, such as boots, cowboy hats, and stars. Let the kids choose the shapes they like and glue on as desired. You might also like to provide beads or sequins to glue on as well, especially if the crafters are a little older.
The next step in this arts and crafts idea is to thread the plastic needle with the yarn or lanyard lace. Yarn might be a little easier to handle, but lanyard lace is shiny and attractive. In a pinch, some teachers of small children use a bobby pin as a needle. It is certainly a safe alternative. Simply loop the yarn through the opening and use the open end of the bobby pin as if it were the point of the needle. The children can now begin to lace the front and back of the glasses case together.
To turn this arts and crafts idea into a necklace purse, simply attach a piece of lanyard lace to each corner making a long handle. Kids will enjoy using this case as a place to store secret notes and small objects. If they'd rather, they can give the glasses case to a parent, grandparent, or friend who wears glasses. Either way, this arts and crafts idea will be interesting for all.

Craft Ideas For Grandparents Day
With Grandparents Day being the first real holiday of the school year (falling on the first Sunday after Labor Day), crafts are typically a special way for children to celebrate the holiday. Different craft ideas that are used on other holidays can also be adapted for Grandparents Day. Here are a few ideas for your children to take part in for this holiday.
One of the easiest crafts to create is a greeting card. A child can draw his or her own picture and use personal creativity to make a card that speaks from the heart. A card created by hand will please any grandparent more than a store-bought card ever could because whatever the card shows or says is guaranteed to come from the heart.
Many online resources offer black and white posters that can be printed out for coloring. These can be colored and given to grandparents as a gift for the holiday. If you start early, you can help your child create a collage with pictures and magazine cutouts that show the child's feelings for his or her grandparents. Or, you can help your child pick flowers and dry them, then glue them to a piece of construction paper on which he or she can express their love for grandparents.
Crafts can be simple or complex. A favorite project for children is to use uncooked, dry macaroni glued to paper to create a picture or phrase. Candy necklaces are also popular. Even beads are available for children to make jewelry with now.
The important thing when choosing a craft for your child for Grandparents Day is that it be appropriate for their age and abilities. It should be simple enough that they don't feel as though they are being forced to do something they don't really want to do, while maintaining a challenge or difficulty level that keeps their interest and doesn't make them feel as though they are wasting their time.
Crafts are a great way to say "I Love You" to the special grandparents in your child's life, and the grandparents will certainly appreciate the consideration shown by their grandchildren.

Fall craft ideas for preschool kids
Fall is a great time of the year for many people, and finding fall craft ideas for preschool kids can make it an even better time of year as you make wonderful decorative crafts with your child. Even preschoolers can make some memorable and beautiful crafts for fall with a little help from you. We have a few fall craft ideas for preschool kids that you may want to try with your own child!
Pine cones are aplenty at this time of year, so why not use them as fall craft ideas for preschool kids. One of the pine cone crafts we found will help our fine feathered friends. It is a pine cone bird feeder. Supplies you need include a pine cone, vegetable shortening, oatmeal, bird seed, and some string. Start by mixing together ½ cup of the shortening with 2 ½ cups oatmeal and mix until well blended. If you like, you can add in some dried fruit, chopped nuts, or sunflower seeds. Tie a string to the top of the pine cone and then apply the mixture all around the cone making sure you get it deep inside the openings. Then, roll the whole thing in bird seed and pat to stick. Hang from a tree and watch the birds flock to it!
Another of the great fall crafts ideas for preschool kids is to make leaf rubbings. We have been doing this for years in school and you can make some great rubbings from all sorts of materials. But when we talk about fall craft ideas for preschool kids, leaf rubbings are especially easy to do with little ones! Of course, you will need a leaf or several leaves. Pick them from the tree as ones that have already fallen may come apart. Take a piece of paper and fold it in half placing the leaf in between the fold with the veined side up. Use a colored pencil or a crayon to rub over the top of the leaf until it shows clearly on the paper. Cut out and use in whatever creative way you can come up with.
There are lots of great web sites that offer fall craft ideas for preschool kids. Our favorite can be found at www.enchantedlearning.com. This is a great web site that has craft ideas, worksheets, printables, and coloring pages for children of all ages, however they do concentrate on the younger set with crafts that can be done by even young children.

Free ideas for Thanksgiving crafts for preschoolers
We have been lucky enough to be able to find a plethora of free ideas for Thanksgiving crafts for preschoolers since this author has a preschool age grandson and we are always looking for ways to get him involved in creative arts. I found most of my ideas on the Internet, and you can do the same thing. This writer has stock piled tons of great crafts that are free ideas for Thanksgiving crafts for preschoolers. Here are a couple we like a lot because they are easy and fun!
Make a stained glass turkey with just a few supplies. Take a regular paper plate (not the Styrofoam kind) and have your toddler paint it brown with craft paint and a paint brush. Be sure to cover your work area with newspaper so that nothing gets painted on. Then cut out about six elongated ovals from construction paper for feathers. About an inch from the outside of the edge cut out the center of the feather. If your preschooler is able to cut, let them do this. It will give them a great sense of control!
After all the feathers have been cut, apply glue to the feathers and lay either tissue paper or cellophane on top. Press to stick and then trim around the edges. Glue the feathers to the paper plate and let dry. Draw a face on your turkey or use bits of construction paper if you like to make the face. Don't forget to make legs and feet! This turkey craft looks especially great when you hang it on a window so the sun can shine through the tissue paper or cellophane.
Another one of the free ideas for Thanksgiving crafts for preschoolers we found was another turkey craft. Take some brown construction paper and trace around your child's foot. Do not trace the individual toes. Then, take pieces of orange, yellow, and red construction paper and trace around your child's hand with the fingers slightly spread apart. Cut two of each color.
The heel of the foot print will be the head of your turkey. The hands will be the feathers. Arrange the hand prints in the back of the foot print and then glue into place. You can either have your child draw on a face or cut pieces for the face out of construction paper. Take two strips of the brown construction paper and fold accordion style for legs and then cut feet out of the yellow. Glue onto the body and you are done!
There are lots more free ideas for Thanksgiving crafts for preschoolers online, but these two should be able to get you started. You can find many different ideas when you take the time to look. Then have fun crafting with your preschooler!

Just because you are no longer a kid, it doesn't mean that you can't use craft ideas yourself
Usually, when I am thinking about craft ideas, I start with the medium. Do I feel like working in cloth, in wood, in stone, or in some other material altogether? Sometimes I will mix it up, but usually I will start with one medium. After all, when you narrow things down, it makes it easier to pick out craft ideas. Let us say that I have decided on fabric. What to do then? Usually, the best thing to do when you don't know where to start is to try something that you have never done before. Often, I pick the first craft idea that comes to my head. It is really just that simple!
Last week, for example, I was looking for some simple craft ideas to fill the time. I had the afternoon off, and was waiting for my girlfriend to come home from work. I needed something to occupy my hands. Then suddenly, looking outside, I noticed a stone that looked like a face. I brought it in to take a closer look, and sure enough I was correct. It looked just like a face!
I came up with a simple craft idea to find things in nature that looked like human expressions and bring them inside. Then, I would combine them together to make them into creatures. This was one of my most successful craft ideas, and now my little nature people are decorating the house. For some of them, I painted their expressions to emphasize how much they looked like people. Other ones I modified slightly in other ways. It is important that you have some flexibility in your craft ideas so that you can go with whatever inspiration takes you. Remember, the most important thing is to have fun!

Professional Craft Ideas For Christmas Season
Any Christmas Craft idea must have the festival spirit behind it. Your tender and warm feelings associated with the holy festival must reflect in it. Your craft idea needs to stand out from the hoard of new gifting ideas that sprout during the season. So that your craft ideas get the maximum display and appreciation in festive season, as a number of your friends and relatives visit you during this period.
While selecting any Christmas craft idea, your main concern is how it could be different from the last year's celebration. It is the same old Christmas Tree, the same old wreath, the same old custom of exchanging gifts! You are determined to make this Christmas, the most special and therefore you are in vigorous search of new ideas!
Here are some top ideas for professionals.
To some, traditions count a lot! To some, a particular color is the family tradition. They must have everything in white! The lampshade, the trimmings, the new sofa covers, the new TV Cover– your Christmas craft and gift ideas, should match with their taste. Your concern for their interest will surprise and fascinate them greatly.
Another Christmas Craft idea is making the Christmas Calender. It is impossible to list out this and this craft is suitable for Christmas. You need to have a cursory glance at the shops at the local shopping center, as to what are the trends for the current Christmas. Some of the ever green items that are always in market but with changed designs and colors are: the childhood fun inside quilts, remote controlled planes, fancy musical instruments and much more. All in all the craft idea should be such that it makes your Christmas enjoyable and unique.
One more aspect of Christmas craft ideas can not be ignored. Such craft ideas generally forecast an year in advance. Numerous designs created by the design forecasters and the manufacturers commences generally 10 months before the Christmas season. The wholesalers begin the dispatch of the items to their retailers at least two months before the actual Christmas day.
So, during the first week of October every year you find each and every retail outlet, flooded with new items. It is possible for you to create parallel items, not exactly duplicate them to make your Christmas more attractive and novel.

Scrapbook Ideas and Projects
Scrap books have always been a popular home based craft. Today there are so many great ideas for a scrapbook that making them are irresistible. Scrapbooking has grown in favor in recent years.
Here are some tips on making scrapbooks:
First off, most scrapbook topics should be creative, fun to make and reflect the artist's personality. There are a host of topics that many people choose, but the sky's the limit. You can make a scrapbook about anything.
Many people choose to make scrapbooks about big events in their lives, such as a wedding, honeymoon, birthdays, newborn babies and children. However, don't stop there, create whatever you enjoy. For instance creating a scrapbook on the seasons, or if you love a holiday such as Halloween or the 4th of July, Christmas, Birthdays, any holiday or reason will do. Ideas for scrapbooking are endless. You are only limited by your imagination and the craft and scrapbooking project, ideas, articles and books you find.
There are many products that cater to scrapbooking, such as entire kits that include the book, some ideas on creating your scrapbook, and the bubble quotes seen in cartoons to add a funny comment above a picture. You can also buy these individual pieces separately or make them yourself. Always keep in mind that a scrapbook is an extension of you and your loved ones. So have fun, be creative and take pleasure in the joy of scrapbooking.
I personally have been the recipient of many lovely cards created for me by my daughter. The thought, time and effort put into these lovely objects add to my pleasure. I have taken her scrapbooking to another level – I save them all. I asked her to make me a craft/scrapbook box. They hold her creations safely and provide me with good storage for these treasures.

Thanksgiving crafts and ideas for kids
Do you need a few Thanksgiving crafts and ideas for kids? There are tons of ideas available at your fingertips if you look on the Internet. We have a few Thanksgiving crafts and ideas for kids that we were able to find online that you might want to try.
You can make a cute Thanksgiving turkey from a pine cone and some construction paper. What you will need is a pine cone – preferably the "fat" kind, some orange, brown, and red construction paper, some wiggly eyes, an acorn, glue, and scissors. Start by having your child place his or her hand with fingers slightly splayed down on each color of the construction paper and trace around it – fingers and all. If they are old enough, have them cut out their hands. If they are not, you can do it for them. These hands will be the turkey's feathers.
With the pine cone lying horizontally, put glue in the openings near the fatter end and carefully arrange your child's handprints inside. Let dry. Glue the acorn onto the front (skinny) end of the pine cone. This part works best with a hot glue gun! Glue on the wiggly eyes to the acorn and cut out a wattle from the red construction paper. Glue just under the eyes. Let glue dry completely and you are all done!
Another of the cute Thanksgiving crafts and ideas for kids that we have tried out is a thankful wreath. Start with a paper plate and cut out a half circle from the center of it. Under the horizontal cut, write the words "I Am Thankful For…" Then draw some leaf shapes on construction paper and cut them out. Have your child write down things that they are giving thanks for on this Thanksgiving Day and then glue the leaves around the plate covering it like a wreath. Hang the wreath on your door or someplace where it is clearly visible so your child remembers how blessed he or she is.
Use your own imagination and creativity to come up with easy Thanksgiving crafts and ideas for kids to make. When you have glue, scissors, construction paper, and crayons or markers around the house, there are all sorts of ways you can make your home look festive for Thanksgiving. Plus, you will get to spend quality time with your child when you find Thanksgiving crafts and ideas for kids to make.

Wedding Crafts Ideas for Saving Money
Weddings are a joyous occasion but can get expensive in a hurry. With wedding crafts you can insert a personal touch and hold the price down as well. Here are a few ideas for wedding crafts to add sparkle and creativity to your big day.
It is not that hard to create your own wedding veil. To make this wedding craft, you will need a length of bridal illusion in the desired length. You will also need a comb to attach it to your hair and a hat or headpiece to cover the comb. Sew large running stitches about an inch from the end of the illusion and gather it tightly. Now sew the veil to the comb. Top with hat or headpiece. As an alternative, you can decorate a wide-brimmed straw hat with silk flowers, ribbon, and pearls.
The bouquets and floral arrangements can also be personally crafted. For a simple outdoor wedding, consider wild flowers. They are free and have a charm all their own. Bouquets can be arranged in large clear vases, with a bow tied elegantly around.
Favors for the guests are particularly appropriate wedding crafts. Refrigerator magnets are a simple and well-received favor. A really nice idea is to make a magnetic picture frame and include a picture of the couple. You could cut a frame out of craft foam in one of the wedding colors, arrange over the photo, and glue all onto a cardboard backing. Place self-adhesive magnet tape on the back of the cardboard. Decorate the front of the frame with foil heart stickers and a monogram of the couple's last name.
Bows for the ends of the pews or rows make simple wedding crafts. Wide velvet ribbons are nice for fall and winter weddings, while satin is more appropriate for spring and summer weddings. Loop some flat lace in with the ribbons. In the center of the completed bow, attach some silk flowers and pearl sprays with a hot glue gun.
Perhaps you'd like to try your hand at decorating your own cake. Check the craft section of the department store for pans and gadgets of all types to help you create a cake to remember. Do remember, though, that it takes a steady hand. Be sure to practice before starting on the real cake.
Preparing for a wedding can be expensive, but with wedding crafts, you can take some of the sting out. Plan early, however, because it will take a little while to make favors for everyone and all the other little details you will want to take care of. Maybe creating wedding crafts will even relieve some of those wedding jitters. In any event, crafting your own wedding items is a way to have a personal, beautiful, and less expensive wedding.

Why Crafts Are Still A Wonderful Holiday Gift Idea
Whether it is a birthday, an anniversary or even a federal holiday, the number one thing on everyone's mind is: what on earth am I going to give away this year? Most of us when trying to figure out our holiday gift idea first think of how much money we have, and what that money can buy. Yet a few of us out there start to see all sorts of possibilities of what we can make to give our special someone(s) that is sure to be cherished more than a store-bought item.
The first type of person looking for a crafty holiday gift idea is what I like to call the needle worker. Needle workers enjoying sewing, embroidery, or other such needle arts. Depending on the occasion, they may choose something small, such as sewing napkins and potholders or cross-stitching a magnet or a small, simple picture or a key-chain. For occasions that require a bit more, embroidering a larger picture or sewing a cherished item like a handbag or bath robe are great holiday gift ideas.
The next crafter are those who knit or crochet. Holiday gift ideas that a quick and inexpensive would include, but are not limited to, winter hats, scarves, gloves and/or mittens. A more intimate gift would be a poncho or slippers. However, for those who have the time and want to give a larger gift, afghans are the way to go. With all the different ways one can incorporate color, texture, and different designs into their afghans, the holiday gift idea is sure to be cherished for many years.
Besides the crafting arts considered more on the feminine side, there are also those holiday gift seekers who are into woodworking. Some examples they may come up with are small picture frames, carving a small statue of something their friend or family member would be quite fond of, such as fish, birds or even a caricature of themselves. Larger projects for holiday gift ideas would be creating a headboard for a child's bed, a jewelry box for the wife, or even a spice rack for the cooking enthusiast.
Tangents of woodworking would be wood-burning and basket-weaving. Wood-burning may not seem like such a great holiday gift idea, but when you receive your name or favorite saying as a sign you can display, you realize how personal the gift truly is. And we all know that gift baskets are always a crowd favorite when it comes to holiday gift ideas – but how many people can truly say that the basket itself was made specifically just for them?
One last crafting area I would like to offer as holiday gift ideas: The painting arts. These arts include such things as oil and water-based canvas paintings. Having an art piece creating by an endearing friend is sure to be passed down in the family, and the painting will always be worth much more than any mere price tag due to the love put into it. Yet another painting art would be airbrushing. A still hot holiday gift idea is airbrushed T-shirts, and when one is created by someone you know, it feels just a little better when wearing it.
The point to all these options is this: taking the time to make something for someone else will always beat out anything that is merely bought. It may not always appear that way at first, but over time the gifts that leave the most lasting impression are those made for us by those who loved us enough to make their very best holiday gift ideas for us.
[wp_ad_camp_4]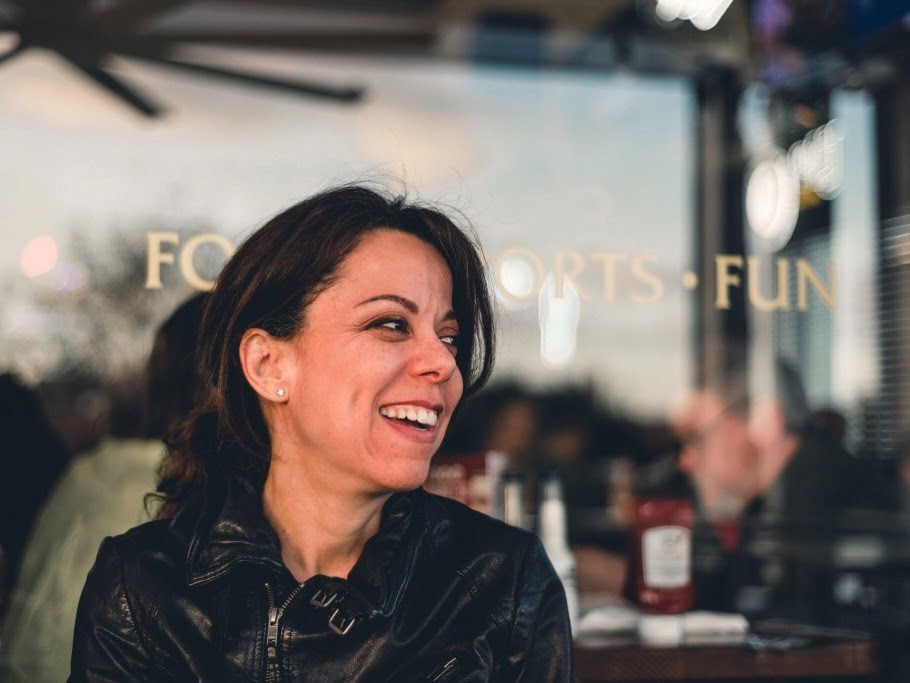 Welcome to my blog about home and family. This blog is a place where I will share my thoughts, ideas, and experiences related to these important topics. I am a stay-at-home mom with two young children. I hope you enjoy reading it! and may find some helpful tips and ideas that will make your home and family life even better!