Appreciating the Lowly but Important Garden Element
When the subject of gardens and landscaping is brought to a conversation, the first things that pop into people's minds are trees, shrubs, flowers. Rarely do people take notice of something very significant and crucial for the beauty of most landscapes – grasses. Humans step on them, children play on them, dogs roll over them, but most of the time people ignore these prominent figures of gardens and parks. Imagine how a landscape would be without grasses – it would be dull, dry, boring if not downright ugly. Without grasses, a scenery would usually not be complete.
[wp_ad_camp_2]
Grasses are very useful not only for their aesthetic qualities but for some practical purposes as well. Grasses are very flexible as they can grow in almost any quality of soil more than other kinds of plants. Grasses do not need so much for them to thrive, just water is enough for most grasses to grow and make any landscape green. While many people have the notion that grasses are boring, their wide variety makes them interesting components of a landscape as they come in different colors, textures, and heights. Even when grasses die and get dry, they still have certain decorative and practical value. Grasses are very important for the environment as well as they serve as ground covering that can prevent soil erosion and maintain a good amount of water for other plants to grow.
There are many kinds of grasses each having their distinct qualities that make them worth planting in different kinds of landscapes. Here are some of them:
Bermuda grass – this is perhaps the most popular kind of grass which is extremely popular in places where the sun shines most of the time. This kind of grass is ideal for sunny areas because they are very resistant to heat and drought. This high tolerance makes it an ideal grass to cover vast tracts of lands. However, the hardiness of Bermuda also gives it the tendency to "invade" areas inhabited by other plants.
Blue grass – this is another popular type of grass that grows well during the summer being drought tolerant like the Bermuda. This is very common in the north because of its tolerance cold weather. However, blue grass can grow clumpy when not maintained well.
Bahia grass – this is very popular in the Southeastern parts as they are very easy to maintain. Bahia grass has coarse blades that are resistant to drought and shade as well as salty water and soils. However, this grass requires a lot of mowing because of its texture.
Buffalo grass – this one is very much like the blue grace and is also rather common in the Northern parts. This grass is good for parts that there is little rainfall. The appearance is somewhat a cross between the blue and Bermuda grasses. Its blue-green tinge in summer turns straw brown during winter.
Kentucky bluegrass – this is the most popular kind of grass in the north, and it is sometimes planed in the south. It is characterized to have a soft texture and a dark green shade, it is quite resilient to cold.
Bent grass – this is a perennial type of grass with a fine texture. It is known to form soft turfs that are tightly knit. This characteristic makes it an ideal grass for golf course greens.
There are many other types of grass, each grow for appropriate purposes for appropriate regions and weather conditions. There are several books and magazines for landscaping that tackle everything about grasses. There are also many online resources about the subject.
Grasses are important parts of any landscape. They add life to any dull piece of land as they provide a sense of warmth and coziness.

How to Grow Ornamental Grasses
Ornamental grasses have become extremely popular in the past ten years or so, and if you buy them at a garden center they are kind of pricey. Learning how to grow them yourself is actually quite easy. They can be grown from seed, but I won't pretend to be an expert at that for several reasons. One, I don't know anything about growing them from seed, and two, I have no desire to propagate them from seed because seedlings require too much care.
The easiest and most effective way to propagate them is through simple division. Of course you will need at least one parent plant of each variety that you would like to grow. If you shop around you might be able to find some 4" inch pots at a fair price.
One of each variety is good for a start. I find that the best time of the year to divide them is in the spring, just before the new growth emerges. If you buy the stock plants in the early spring, you might be able to divide them right away. If you buy them at any other time of the year, just plant them in your garden or other suitable location, knowing that you are going to dig them up in a few months, or a year or so.
When spring arrives you can divide them at any time as long as they are not well into putting on new growth. The earlier the better. To divide them simply dig up the root mass and start dividing it into pieces. The divisions do not have to be to be very large. It's difficult to describe, but as long as you have some roots, the new plant is likely to grow.
If you have small young plants you can probably just tear the root mass apart with your hands, but if the root mass is very big then you are going to need some tools. You might need some heavy duty tools!
Last spring I divided several grass plants that had been in my landscape for a few years. When I dug out the root mass it was much larger and more dense than I expected. Using a very good digging spade and some real elbow power I was able to chop the root mass into quarters, and I replanted the quarters back into my landscape. That still left many clumps that I wanted to divide into very small plants that I could pot up in 2 quart containers. The root mass was too dense to tear apart with my hands, so I literally got a hammer and a 4" wide mason's chisel and chiseled off pieces. It worked and I now have a couple of hundred beautiful little grass plants in 2 quart containers.
Since then I have talked with a friend of mine who works for a large wholesale grower, and he told me that you never want to let an ornamental grass plant get that big if you intend to divide it. He said they plant small divisions in the field in the spring, and dig them up the following spring and divide them again. He assured me that if you get them just 12 months later, they can be easily torn apart by hand.
That sounds like a lot more fun than what I went through!
[wp_ad_camp_4]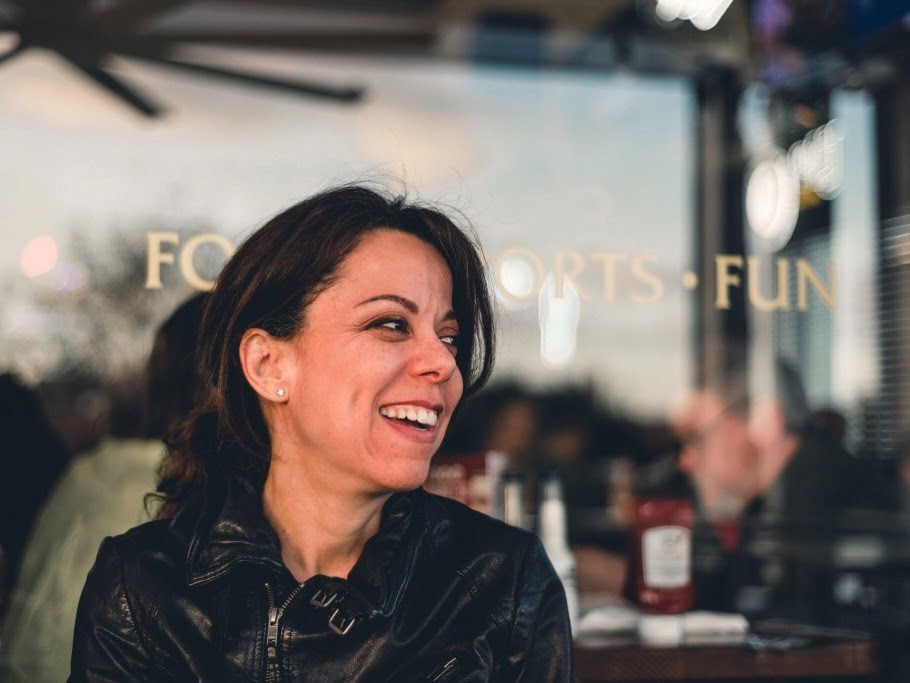 Welcome to my blog about home and family.
This blog is a place where I will share my thoughts, ideas, and experiences related to these important topics.
I am a stay-at-home mom with two young children.
I hope you enjoy reading it! and may find some helpful tips and ideas that will make your home and family life even better!