Resort weddings provide the perfect blend of elegance and relaxation, making them a sought-after choice for couples seeking a chic celebration. And as a guest, finding the right outfit that matches the tropical ambiance can be both exciting and challenging. In this article, we will explore everything you need to know about resort wedding guest dresses – from understanding the dress code etiquette to choosing the perfect dress for your body type.
Whether you're looking for stunning white ensembles or colorful outfits that embrace vibrant vistas, we've got you covered. Get ready to elevate your style game and make a memorable appearance at your next resort wedding event.
The Beauty of Resort Weddings
Resort weddings have gained popularity in recent years, and it's easy to see why. These idyllic locations offer the perfect setting for a chic and unforgettable celebration. From breathtaking beachside ceremonies to tropical garden receptions, resort weddings provide a unique and luxurious backdrop for a memorable event. In this section, we will explore the beauty of resort weddings and why they are becoming increasingly popular among couples.
Exotic Locations and Scenic Views
One of the main reasons why resort weddings are so appealing is the stunning locations they offer. Whether it's a secluded island in the Caribbean or a lush resort nestled in the mountains, these settings provide a picturesque backdrop for exchanging vows. The serene beaches, crystal clear waters, and emerald green landscapes create an atmosphere of natural beauty that can't be replicated elsewhere.
Additionally, resort weddings often boast scenic views that leave guests in awe. Imagine saying "I do" with panoramic ocean views or amidst breathtaking mountain peaks. These backdrops not only make for incredible wedding photos but also add an element of grandeur to the celebration.
All-Inclusive Amenities and Convenience
Another allure of resort weddings is the convenience they offer to both couples and their guests. Many resorts provide all-inclusive packages that take care of everything from accommodations to meals to entertainment. This eliminates the need for extensive planning and allows couples to focus on enjoying every moment of their special day.
For guests, attending a resort wedding means having everything they need in one place. From relaxing by the pool or beach during downtime to participating in organized activities arranged by the resort, there is never a dull moment. Resort weddings often become mini-vacations for guests who can take advantage of all the amenities available while celebrating with their loved ones.
Luxurious Atmosphere and World-Class Service
Resort weddings exude an air of luxury and sophistication that elevates any celebration. From the moment guests arrive, they are greeted with impeccable service and attention to detail. The world-class staff at these resorts goes above and beyond to ensure that every aspect of the wedding is handled flawlessly.
Furthermore, resort weddings often offer a range of additional services and amenities to enhance the overall experience. From spa treatments to gourmet dining options, guests can indulge in all that these exquisite locations have to offer. The combination of beautiful surroundings, luxurious accommodations, and exceptional service creates an atmosphere of elegance and opulence that sets resort weddings apart from other types of ceremonies.
Dress Code Decoded
Resort weddings are known for their laid-back and elegant vibe, making them the perfect setting for a chic celebration. However, it's important to understand the dress code etiquette when attending a resort wedding as a guest. To ensure you look stylish and appropriate, here is a guide to understanding the etiquette for resort wedding guest attire.
First and foremost, it is crucial to respect the couple's wishes regarding dress code. If they have specified a particular theme or style, it is essential to adhere to their request. Resort weddings often call for semi-formal or formal attire, but with a more relaxed and tropical twist.
When choosing your outfit, opt for lightweight and breathable fabrics that will keep you comfortable in the warm weather. Fabrics such as cotton, linen, chiffon, or silk are great choices that allow airflow while still looking sophisticated. A flowing maxi dress or a sundress in vibrant colors or floral prints can be an excellent option that matches the tropical ambiance of a resort wedding.
In terms of length, knee-length or tea-length dresses are typically considered appropriate for resort weddings. However, if the invitation specifies a cocktail or black-tie dress code, you may want to opt for a formal gown instead. Consider wearing wedges or block heels instead of stilettos to ensure easy mobility on uneven surfaces such as sand or grass.
Remember to accessorize your outfit tastefully. Statement jewelry pieces like earrings or necklaces can elevate your resort wedding guest dress game effortlessly. Opt for natural makeup looks and hairstyles that match the relaxed vibe of the event.
With these tips in mind, decoding the etiquette for resort wedding guest attire becomes hassle-free. Remember to always consider the venue and time of day when choosing your outfit as it plays an essential role in determining how formal or casual your attire should be. By adhering to the dress code guidelines while adding your personal style flair, you'll be sure to make a memorable appearance at any resort wedding.
White-Wonders
When it comes to resort weddings, white isn't just for the bride. A white resort wedding guest dress can make a bold fashion statement while still adhering to traditional wedding etiquette. These stunning dresses are perfect for the fashion-forward guest who wants to embrace their personal style and stand out from the crowd.
One of the advantages of wearing white as a guest at a resort wedding is that it complements the tropical ambiance beautifully. The crisp, clean color of white contrasts against the lush greenery and blue waters, creating an ethereal and picturesque scene. By choosing a white resort wedding guest dress, you not only show off your fashion sense but also enhance the overall aesthetic of the celebration.
There are numerous options available when it comes to selecting a white resort wedding guest dress. From elegant lace designs to flowing maxi dresses, there is a style that suits every body type and personal preference. For those who prefer a classic look, a fitted sheath dress in white with delicate embellishments such as pearls or sequins can exude elegance and sophistication. If you want to add a modern twist, opt for an off-the-shoulder or asymmetrical neckline design.
| Style | Description |
| --- | --- |
| Lace Dress | A feminine and romantic option featuring intricate lace patterns. |
| Maxi Dress | A flowy and comfortable choice that offers effortless style. |
| Sheath Dress | A fitted silhouette that enhances curves and exudes elegance. |
| Off-the-shoulder Dress | A modern and trendy style that showcases the shoulders. |
Vibrant Vistas
Resort weddings are known for their tropical ambience and lively atmosphere, making them the perfect opportunity to embrace colorful guest dresses. Vibrant vistas call for equally vibrant attire, and there are numerous options to choose from when it comes to colorful resort wedding guest dresses.
When selecting a colorful dress for a resort wedding, consider the location and theme of the event. If the wedding is taking place on a beach, opt for dresses in shades of blue or green that mirror the colors of the ocean. For weddings set in lush tropical gardens, floral prints in bright hues will perfectly complement the surroundings.
It's important to keep in mind that while vibrant colors are encouraged for resort weddings, it is still necessary to adhere to certain dress code etiquette. Avoid wearing white or any shade that closely resembles it, as this color is traditionally reserved for the bride. Additionally, steer clear of black unless specified by the couple as part of their color scheme.
To make your vibrant resort wedding guest dress truly stand out, consider accessorizing with complementary pieces. A statement necklace or bold earrings can add a touch of glamour to your outfit, while a colorful clutch or sandals will tie everything together.
Flowing Fabrics
When attending a resort wedding, comfort is key. The warm weather, beachy ambiance, and relaxed atmosphere call for a dress that not only looks stylish but also feels comfortable to wear throughout the festivities. This is where light and breezy fabrics come into play. Embracing these materials will not only keep you feeling cool and comfortable but also ensure that you look effortlessly chic on this special day.
Choosing the Right Fabrics
When selecting a resort wedding guest dress, consider fabrics that are lightweight and breathable. Some popular options include chiffon, linen, cotton voile, organza, or silk blends. These materials are known for their flowy nature and ability to allow air to circulate freely around your body – perfect for those hot summer days by the beach or pool.
Maxi Dresses: The Epitome of Effortless Elegance
One of the best choices for a flowing fabric resort wedding guest dress is a maxi dress. Maxi dresses are long, typically reaching down to your ankles or even sweeping the floor. They exude an elegant yet laid-back vibe that perfectly aligns with the resort setting. Opt for maxi dresses in soft shades like pastels or floral prints to complement the breezy aesthetic.
The Charm of Sundresses
For a more casual yet still stylish option, sundresses are an excellent choice for a resort wedding. Made from lightweight fabrics such as cotton or linen, sundresses offer breathability while providing a cute and feminine look. Look for sundresses with adjustable straps or halter necklines so you can customize your fit and stay comfortable throughout the event.
Remember to choose flowing fabrics that allow you to move freely and enjoy the celebration without any restrictions. By embracing light and breezy materials, you can achieve maximum comfort and style, all while looking effortlessly chic in your resort wedding guest dress.
The Perfect Fit
Choosing the right dress for a resort wedding can be a daunting task, especially when considering your body type. However, with a few tips and tricks, you can find the perfect fit that flatters your figure and makes you feel confident on that special day.
One important aspect to consider is the silhouette of the dress. Different body types suit different silhouettes, so it's essential to choose one that accentuates your best features. For example:
Hourglass: If you have an hourglass figure with a defined waist, opt for a dress that cinches at the waist and emphasizes your curves. A fitted bodice with either an A-line or trumpet skirt will enhance your natural shape.
Pear-shaped: If you have a pear-shaped figure with wider hips compared to your shoulders, try a dress with an empire waist that draws attention to your upper body. A flowing skirt that skims over your hips will create balance.
Apple-shaped: For those with an apple-shaped figure and carry weight around their midsection, look for dresses with empire waists or styles that cinch just below the bust line. A-line or fit-and-flare skirts will help create proportion.
Straight or athletic: If you have a straight or athletic figure without many curves, experiment with dresses that add volume to certain areas. Ruffled details or embellishments on the bodice can create the illusion of curves.
In addition to silhouette, fabric choice also plays a role in how well a dress fits and flatters your body type. Opt for fabrics that drape beautifully and skim over any problem areas. Light and airy materials such as chiffon or silk are ideal for resort weddings as they not only provide comfort in warm weather but also lend an elegant and ethereal vibe.
Lastly, don't forget to consider the neckline of the dress. The right neckline can enhance your features and draw attention to your best assets. For example:
V-neck: A V-neckline is universally flattering and elongates the neck, making it a great choice for all body types. It also accentuates the décolletage area.
Off-the-shoulder: Off-the-shoulder dresses are perfect for showing off toned arms and shoulders. They add femininity and softness to any body type.
Halter: A halter neckline draws attention to the upper body and creates an hourglass illusion by balancing broad shoulders with a narrower waist.
Remember, choosing the right dress for your body type is all about understanding what works best for you and embracing your unique features. By keeping these tips in mind, you'll be well on your way to finding a resort wedding guest dress that fits you like a glove and makes you feel absolutely stunning on that special day.
Accessories for the Win
Accessories can make or break an outfit, and when it comes to resort wedding guest dresses, they hold even more importance. The right accessories can elevate your look and make you stand out in a stylish and sophisticated way. Here are some styling tips to help you elevate your resort wedding guest dress game.
First and foremost, consider the venue and theme of the wedding. If it's a beach or tropical resort wedding, opt for accessories that reflect the setting. Shell or beaded statement earrings, woven clutch bags, and strappy sandals with metallic accents can add a touch of glamour while keeping with the relaxed vibe. For a more formal resort wedding, choose elegant accessories like delicate gemstone jewelry, a classic clutch bag, and sleek heels to match the sophistication of the event.
Next, pay attention to color coordination. If your resort wedding guest dress is already vibrant or patterned, opt for neutral accessories that complement rather than compete with your outfit. Nude heels or sandals, a simple metallic clutch bag or slim belt, and minimalistic jewelry can complete your look without overpowering it. Alternatively, if you're wearing a neutral-colored dress, use accessories as an opportunity to add pops of color through statement earrings or a bold clutch bag.
Don't forget about hair and makeup when considering your accessorizing choices. Effortless beach waves or an updo adorned with tropical flowers can enhance the beauty of a resort wedding guest dress. For makeup, keep it fresh and natural with glowing skin and a pop of color on the lips or eyes depending on your preference.
Nailing the Dress Code
When attending a resort wedding, it's important to nail the dress code to ensure a memorable appearance. The dos and don'ts of resort wedding guest attire can help guests navigate the fine line between looking stylish and appropriately dressed for the occasion. Here are some guidelines to follow when choosing your resort wedding guest dress.
One important "do" is to always respect the couple's wishes regarding the dress code. Some couples may request specific attire, such as cocktail or black-tie, while others may simply have a more relaxed dress code. It's essential to adhere to their requests and choose a dress that aligns with their vision.
Another "do" is to opt for lightweight and breathable fabrics. Resort weddings often take place in warm and tropical locations, so it's crucial to choose a dress made from materials that will keep you comfortable throughout the celebration. Fabrics such as cotton, linen, chiffon, or silk are great options that allow for ease of movement and breathability.
On the other hand, there are also some "don'ts" that should be avoided when selecting your resort wedding guest dress. One major mistake is wearing white. As a guest, it's essential to avoid stealing attention away from the bride by wearing white or any shade that closely resembles it. Instead, opt for colorful or patterned dresses that embrace the vibrant atmosphere of a resort setting.
Additionally, it's advisable not to wear anything too revealing or overly casual. While resort weddings tend to have a more relaxed vibe compared to traditional weddings, it's still important to dress appropriately for the event. Avoid anything too short, low-cut, or tight-fitting as this can detract from the overall elegance of the occasion.
By following these dos and don'ts, guests can ensure they make a memorable appearance at a resort wedding. Remembering to respect the couple's wishes regarding attire and opting for lightweight fabrics while avoiding white or overly casual outfits will help guests strike the perfect balance between style and appropriateness.
Final Thoughts
Resort weddings offer a unique and stunning backdrop for a chic celebration. With their beautiful locations and tropical ambiance, these weddings create an atmosphere of joy and relaxation. And as a guest, finding the perfect dress to match this setting is essential. Whether you opt for a white dress to make a bold fashion statement, embrace vibrant colors that complement the surroundings, or choose flowing fabrics for comfort and style, there are endless options to consider.
When choosing your resort wedding guest dress, it's important to keep in mind your body type and find a dress that flatters your figure. From A-line dresses that cinch at the waist to flowy maxi dresses that create an elegant silhouette, there is a wide range of styles available to suit every body shape. Additionally, accessories can elevate your outfit by adding a touch of glamour or completing the look with stylish shoes and jewelry.
While it's crucial to look stylish and feel confident in your resort wedding guest attire, it's also important to respect the dress code put forth by the couple. Make sure to follow any specific guidelines they provide, such as avoiding white if requested. By adhering to these guidelines, you show respect for the couple's wishes and ensure that you won't inadvertently upstage the bride on her special day.
In conclusion, resort weddings provide the perfect setting for a chic celebration filled with joy and relaxation. As a guest, finding the perfect dress is essential to fit in with this tropical ambiance. From stunning white dresses for those who dare to be bold fashion-forward to colorful garments that embrace the vibrant vistas of the location, there are numerous options available.
It's equally important to choose an outfit that flatters your body type and add accessories that enhance your overall style. Lastly, remember to respect any dress code provided by the couple so as not to overshadow their special day. With all these factors considered, you're certain to find a resort wedding guest dress that embodies both elegance and comfort.
Frequently Asked Questions
What is resort attire for a wedding?
Resort attire for a wedding typically refers to a slightly dressier yet still relaxed and comfortable style of clothing suitable for a wedding ceremony taking place at a resort or beach setting. Men may opt for lightweight linen pants with a button-down shirt, while women can choose from flowy maxi dresses or elegant sundresses.
It's important to keep the location and weather in mind when selecting resort attire, as breathable fabrics like cotton and linen are often preferred due to their ability to withstand warmer temperatures.
What should a 60 year old woman wear to a beach wedding?
When attending a beach wedding as a 60-year-old woman, it's essential to strike the right balance between elegance and comfort while adhering to appropriate beach wedding etiquette. Opting for breathable fabrics such as chiffon or jersey will help beat the heat while maintaining sophistication.
A knee-length sundress paired with wedge sandals can create a stylish look that allows mobility on sandy terrain. Accessorize with statement jewelry and don't forget to bring along a lightweight shawl or cardigan to cover up during cooler moments.
What should a guest wear to a destination beach wedding?
When attending a destination beach wedding as a guest, it is essential to consider both the formality of the event and the climate of the location. For daytime weddings, lightweight fabrics like chiffon or cotton are popular choices for dresses or skirts paired with casual tops. Maxi dresses can also provide an elegant option while keeping you cool in warm weather.
If the destination wedding takes place in the evening or has a more formal dress code, women might consider wearing a cocktail dress made from airy fabrics like silk or organza. However, it is always wise to check with the couple if there are any specific dress guidelines based on their desired theme or setting.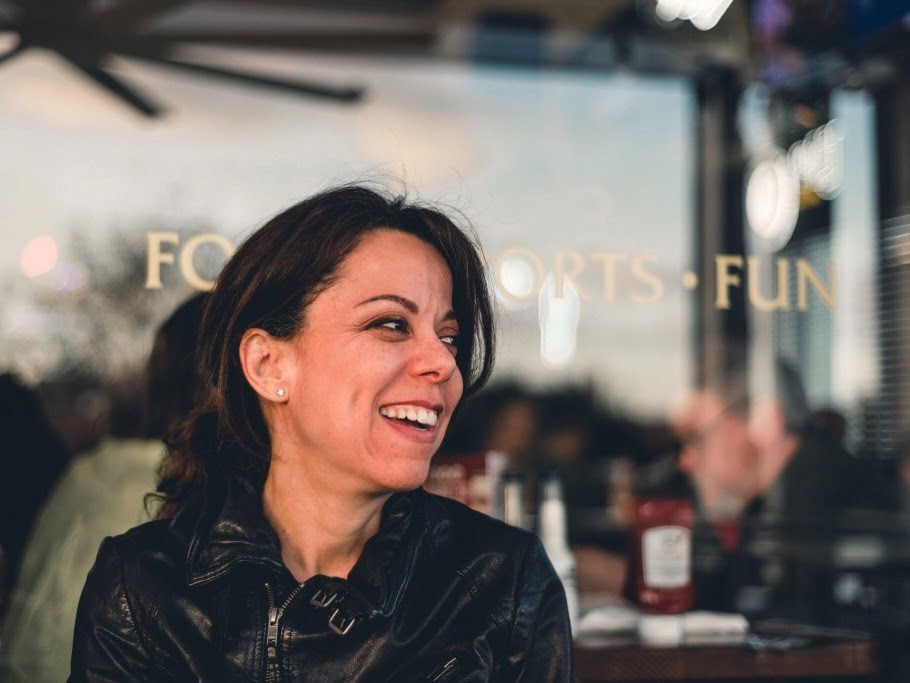 Welcome to my blog about home and family. This blog is a place where I will share my thoughts, ideas, and experiences related to these important topics. I am a stay-at-home mom with two young children. I hope you enjoy reading it! and may find some helpful tips and ideas that will make your home and family life even better!