Imagine a wedding surrounded by lush greenery, vibrant blooms, and the enchanting melodies of nature. A garden themed wedding offers just that – a dreamy and romantic setting that captures the essence of natural beauty. In recent years, this whimsical theme has gained popularity among couples looking to create an ethereal atmosphere for their special day.
From intimate ceremonies to grand celebrations, garden weddings offer a serene and captivating backdrop for saying "I do." Let us delve into the magical world of garden themed weddings and discover how to bring this romantic vision to life.
Garden weddings are cherished for their enchanting ambiance and timeless charm. The allure lies in transforming outdoor spaces into botanical wonderlands that radiate romance and elegance.
From sprawling gardens with manicured hedges to quaint courtyards blooming with flowers, these venues hold endless possibilities for creating a fairytale-like atmosphere. The beauty of garden weddings is not only found in their picturesque settings but also in the way they seamlessly blend with nature's elements-a gentle breeze rustling through the trees, birds singing sweet melodies, and the soft glow of sunlight peeking through lush foliage.
Choosing the perfect garden venue is crucial in bringing your dream wedding to life. Each location boasts its own unique features and characteristics that can perfectly complement your vision. Whether you prefer a rustic countryside estate or an urban oasis tucked amidst the city's hustle and bustle, there are hidden gems waiting to be discovered.
Size, location, amenities, and overall aesthetic should all be considered when selecting your ideal garden spot. And fret not-finding and booking your dream venue can be easier than you think. With proper research, communication, and attention to detail, you'll ensure that every aspect aligns harmoniously with your desired garden-themed wedding.
The journey towards planning a magical garden themed wedding begins with the invitations-the first glimpse guests will have of your enchanting celebration. Invitations set the tone for the entire event, and when it comes to garden weddings, the possibilities for creativity are endless. From delicate floral motifs and soft color palettes to elegant typography that evokes natural beauty, your invitation and accompanying stationery can bloom into a lasting first impression.
In this section, we will explore stunning garden-themed wedding invitation designs and provide recommendations on how to coordinate other essential stationery items like RSVP cards and menus. Get ready to captivate your guests with a botanical wonderland on paper.
Choosing the Perfect Garden Venue
When it comes to planning a garden-themed wedding, one of the first and most crucial decisions is choosing the perfect venue. With so many options available, it can be overwhelming to narrow down the choices. However, with careful consideration and a clear vision in mind, you can uncover hidden gems that will create the ideal backdrop for your dreamy garden wedding.
Garden venues come in all shapes and sizes, each offering a unique atmosphere and distinctive features. From grand botanical gardens to intimate private estates, there are endless possibilities to explore. Consider the size of your guest list when selecting a venue to ensure it can comfortably accommodate everyone. Additionally, think about the location of the garden venue and how easily accessible it is for your guests.
When evaluating potential venues, pay attention to the amenities they offer. Some gardens may have on-site catering services or a dedicated bridal suite, while others may provide recommendations for preferred vendors. These amenities can simplify your planning process and make your wedding day run more smoothly.
To find these hidden gems, start by researching local garden venues online or ask for recommendations from friends, family, or wedding planners who have experience organizing garden weddings. Visiting potential venues in person is essential to get a feel for their ambiance and see if they align with your desired aesthetic. Don't hesitate to ask questions about availability, pricing options, and any restrictions that may affect your plans.
Ultimately, choosing the perfect garden venue involves finding a location that not only complements your vision but also feels like an extension of yourselves as a couple. When you step foot into that hidden gem of a garden venue that captivates both you and your partner, you'll know you've found the enchanting setting for your dreamy garden-themed wedding.
Garden Inspired Invitations and Stationery
Garden inspired invitations and stationery play a crucial role in setting the tone and creating a lasting first impression for a garden themed wedding. Just like flowers in bloom, these elements can capture the essence of nature and infuse it into every detail of the wedding celebration. Here are some ideas to help couples design their perfect garden inspired invitations and stationery.
Floral Motifs: Incorporating floral motifs in the design is a popular choice for garden inspired wedding invitations. Whether it's delicate roses, whimsical wildflowers, or elegant peonies, these floral patterns add a touch of romance and natural beauty. Couples can choose from watercolor illustrations, intricate line drawings, or even pressed flower designs to create a truly unique and personalized invitation.
Color Schemes: The choice of colors can make or break the garden theme. Soft pastel shades like blush pink, lavender, mint green, and baby blue evoke the peacefulness of a blooming garden while maintaining an airy feel. For a more vibrant look, couples can opt for bolder shades such as coral, fuchsia, or sunny yellow to reflect the liveliness of nature in full bloom.
Typography: The choice of fonts can further enhance the garden ambiance of the stationery. Handwritten calligraphy or script fonts lend an elegant and organic touch to the design, while serif fonts with decorative embellishments can evoke a vintage garden vibe. It's important to ensure that the typography complements the overall aesthetic of the invitation suite and aligns with the couple's personal style.
Coordinating Stationery Items: To maintain consistency and create a cohesive look throughout their wedding stationery ensemble, couples should consider coordinating items like RSVP cards, menu cards, place cards, programs, and thank you notes with their chosen floral motifs and color schemes.
Customization Options: Many couples opt for personalized touches on their invites by adding wax seals featuring botanical designs, ribbon accents in coordinating colors, or even pressed flowers as embellishments. These details can add a whimsical charm and make each invitation feel truly special.
Eco-Friendly Options: For couples who prioritize sustainability, there are eco-friendly alternatives available for wedding stationery. They can opt for recycled paper or seed paper that guests can plant and watch beautiful flowers grow as a reminder of the wedding day.
By carefully selecting and designing their garden inspired invitations and stationery, couples can ensure that the first glimpse into their wedding captures the enchanting beauty of nature and leaves a lasting impression on their guests. From floral motifs to color schemes and customization options, every detail can contribute to setting the stage for a dreamy garden themed wedding celebration.
Whimsical Garden Decorations
When it comes to a garden-themed wedding, the decorations play a crucial role in creating an enchanting and romantic atmosphere. Transforming the venue into a floral fantasy is all about incorporating natural elements and charming details that evoke the beauty of a garden. In this section, we will explore creative ideas for whimsical garden decorations that will truly make your wedding venue come alive.
Incorporating Floral Arrangements
One of the key elements in transforming your venue into a floral fantasy is through the use of floral arrangements. From elegant centerpieces to cascading flower arches, there are endless possibilities to showcase nature's beauty.
Consider incorporating fresh flowers that are in season or opt for high-quality faux blooms that will last throughout the celebration. You can mix and match different types of flowers and foliage to create unique and eye-catching arrangements that truly capture the essence of a garden.
Charming Garden-Inspired Elements
In addition to floral arrangements, there are numerous charming garden-inspired elements you can include in your wedding decor. Hanging lanterns with flickering candles can add a magical glow as dusk settles in, while fairy lights draped along trees or gazebos provide a whimsical touch.
Vintage furniture pieces like rustic wooden tables or mismatched chairs can enhance the nostalgic charm of a garden setting. Don't forget about fun details like birdcages, butterfly accents, or even mini watering cans as table centerpieces.
DIY Decoration Ideas
For couples who want to add their personal touch to their garden wedding setup, there are plenty of DIY decoration ideas that can be both cost-effective and meaningful. Consider creating personalized signage using hand-painted wooden boards, showcasing quotes or directions in beautiful calligraphy.
Crafting hanging flower chandeliers made from dried flowers or floral hoops can add a unique and whimsical touch to your outdoor reception. Additionally, repurposing wooden pallets as signboards or using mason jars as candle holders are simple yet impactful ideas that can be easily executed.
By incorporating these whimsical garden decorations, you can truly transform your venue into a floral fantasy. Remember to let your creativity shine through and infuse the essence of nature into every corner of your wedding space. The result will be a dreamy atmosphere that will leave guests in awe and create lasting memories for you and your loved ones.
Botanical Bridal Gowns and Fashion
When it comes to a garden themed wedding, one of the most exciting aspects for the bride is finding the perfect dress that captures the beauty of nature. Botanical bridal gowns offer a stunning and romantic look, allowing the bride to truly blossom on her big day. From delicate floral lace to intricate appliques or embroidered details, these dresses evoke the enchanting atmosphere of a garden in full bloom.
One popular trend in botanical bridal gowns is incorporating floral lace patterns throughout the dress. These designs can range from subtle hints of flowers to intricate floral motifs that cover the entire gown. The lace adds an ethereal and feminine touch while exuding elegance and sophistication.
Brides who want a more subtle nod to nature can opt for gowns with small floral appliques strategically placed on sleeves, bodices, or skirts. These delicate accents create a whimsical allure without overpowering the overall look.
In addition to lace and appliques, embroidered botanical details are also gaining popularity in bridal fashion. Intricate embroidery featuring flowers and vines cascading down gowns creates a mesmerizing visual effect. This style allows brides to showcase their love for nature in a unique and personalized way. Whether it's dainty wildflowers or elaborate rose designs, embroidered botanical elements add depth and dimension to bridal gowns.
To complete the botanical bridal look, accessories play an essential role. Flower crowns have become an iconic choice for garden-themed weddings, adding a touch of natural elegance to any hairstyle. Brides can choose from delicate baby's breath crowns for a bohemian feel or opt for larger blooms like roses or peonies for a bolder statement.
Ivy-adorned veils are another beautiful option that beautifully complements garden-inspired gowns. Nature-inspired jewelry featuring leaf or flower motifs can be paired with these accessories to add further enchantment.
Considering bridesmaids and groomsmen, it's important to ensure that their attire aligns with the garden theme cohesively. Bridesmaid dresses in soft, pastel shades such as blush pink, lavender, or mint green can evoke the blooming flowers found in a garden.
Floral patterns on bridesmaid dresses can also tie in with the bride's gown while adding a vibrant touch. Groomsmen can choose suits or tuxedos in light colors or opt for accessories like boutonnieres crafted from fresh flowers or botanical-inspired tie clips.
In summary, choosing a botanical bridal gown allows the bride to embrace nature's beauty and incorporate it into her wedding attire. From delicate floral lace to embroidered details and accessorizing with flower crowns or ivy-adorned veils, there are countless ways for the bride to bloom on her big day. By ensuring that bridesmaids and groomsmen also coordinate with the garden theme fashionably, a truly harmonious and romantic ambiance can be achieved throughout the entire wedding party.
Delectably Garden-Inspired Menu Selections
The menu selection is a crucial aspect of any wedding, and a garden themed wedding provides the perfect opportunity to incorporate fresh, seasonal ingredients and nature-inspired flavors into the culinary experience. The delectable menu options can enhance the overall ambiance and set the tone for a memorable dining experience.
When planning the menu for a garden themed wedding, it is important to keep the focus on using fresh herbs, edible flowers, and seasonal produce. Starting with appetizers, consider serving dishes like bruschetta topped with tomatoes and basil, cucumber bites with herbed cream cheese, or mini quiches filled with spinach and goat cheese.
For main courses, explore options like grilled salmon with lemon-dill sauce, roasted chicken breast with rosemary-infused jus, or vegetable paella loaded with an array of colorful vegetables. Incorporating dishes that showcase vibrant flavors and a variety of textures will delight guests' palates while keeping in line with the essence of a garden theme.
Don't forget desserts. A garden inspired dessert station can be a delightful addition to the wedding reception. Consider offering treats like lavender-infused macarons, berry tarts garnished with edible flowers, or individual pots of honey-lavender panna cotta. These sweet creations not only taste delicious but also add an extra touch of elegance to the overall dining experience.
To complement these mouth-watering dishes, suggest signature garden-inspired cocktails or mocktails that feature refreshing ingredients such as cucumber or mint. For instance, a cucumber-mint mojito or a strawberry-basil spritzer can be enjoyed by guests as they toast to the newlyweds amidst the picturesque garden setting.
Creating a garden-themed menu allows couples to infuse their celebration with natural beauty and culinary artistry. By embracing nature's bounty and selecting dishes that reflect the tranquil ambiance of a garden wedding, couples can ensure that their guests are treated to an unforgettable dining experience that perfectly complements their special day.
| Category | Ideas |
| --- | --- |
| Appetizers | Bruschetta topped with tomatoes and basil, cucumber bites with herbed cream cheese, mini quiches filled with spinach and goat cheese |
| Main Courses | Grilled salmon with lemon-dill sauce, roasted chicken breast with rosemary-infused jus, vegetable paella loaded with an array of colorful vegetables |
| Desserts | Lavender-infused macarons, berry tarts garnished with edible flowers, individual pots of honey-lavender panna cotta |
| Signature Cocktails/Mocktails | Cucumber-mint mojito, strawberry-basil spritzer |
Capturing Timeless Memories
A garden themed wedding provides a picturesque backdrop for capturing timeless memories. From the enchanting blooms to the dreamy atmosphere, a garden venue offers endless possibilities for beautiful photographs. In this section, we will explore the importance of selecting a skilled wedding photographer experienced in capturing outdoor events, suggest picturesque poses and backdrops within the garden venue, and discuss photo editing options to enhance the natural beauty and dreamy atmosphere of the garden setting.
Selecting an Experienced Wedding Photographer
When planning a garden themed wedding photoshoot, it is crucial to choose a wedding photographer who has experience in capturing outdoor events. Outdoor settings can present unique challenges such as harsh lighting conditions or unpredictable weather. An experienced photographer will know how to work with natural light, adapt to changing conditions, and make your photos look stunning.
It is recommended to look for photographers who have a portfolio that includes outdoor weddings or garden-themed shoots. Take the time to review their work and see if their style aligns with your vision for your wedding photos. Additionally, consider scheduling an engagement photoshoot with your chosen photographer beforehand. This will not only allow you to get comfortable in front of the camera but also provide an opportunity for you to assess their skills and communication style.
Picturesque Poses and Backdrops within the Garden Venue
Once you have selected a skilled photographer, it's time to plan out specific poses and backdrops within the garden venue that will result in stunning photographs. Work closely with your photographer to determine which areas of the venue offer the most photogenic spots.
Consider incorporating various elements of nature into your poses, such as leaning against ancient trees or embracing amid a lush flower bed. Suggest close-up shots that capture intricate floral details or candid moments amidst fields of wildflowers. Utilize different heights and angles for dynamic shots that showcase both you and the beautiful surroundings.
It's also worth exploring whether there are any hidden gems within the garden venue that would make for unique backdrops. This could include structures like gazebos, arches, or even a charming rustic bench tucked away in a secluded corner. These elements can add depth and visual interest to your photographs.
Enhancing the Natural Beauty: Photo Editing Options
After the photoshoot is complete, consider photo editing options that can enhance the natural beauty and dreamy atmosphere of the garden setting. Collaborate with your photographer to ensure the editing style aligns with your vision. Softening colors, adding a vintage filter or adjusting lighting can further enhance the enchanting ambiance captured in each photograph.
It's important to strike a balance when applying edits – you want the photographs to reflect the natural beauty of both the garden venue and yourselves as a couple. Make sure not to over-edit as it may result in unrealistic or artificial-looking images. The goal is to enhance what is already there and create timeless memories that will be cherished for years to come.
Garden Themed Favors
When planning a garden themed wedding, it's essential to think about how to express gratitude to your guests for being a part of your special day. Garden themed favors offer the perfect opportunity to appreciate your loved ones while also incorporating the enchanting and natural ambiance of your wedding.
These favors not only become charming keepsakes but also serve as sustainable tokens of appreciation. From DIY ideas to eco-friendly options, there are numerous ways to share a piece of the dream with your guests.
One unique and eco-friendly favor idea is to give out potted plants. These mini gardens are symbols of growth and new beginnings, perfectly representing the spirit of marriage. You can choose small succulents or herbs like rosemary or lavender that guests can easily take care of at home. Attach personalized thank you notes or tags to each plant pot to add a heartfelt touch.
Another delightful favor option is seed packets. Choose seeds that align with your garden theme, such as wildflowers or herbs, and package them in beautiful envelopes adorned with floral designs. Guests can then plant these seeds in their own gardens as a lasting memory of your wedding day. Include planting instructions and a personal note encouraging them to nurture these seeds just as they do their own love.
For couples who enjoy getting crafty, homemade jams can be an excellent choice for garden-themed favors. Create delicious fruit preserves using seasonal produce from local farmers' markets or pick-your-own farms. Package them in cute glass jars tied with ribbons and custom labels featuring garden-inspired designs. This thoughtful handmade gift will leave guests with a sweet taste and fond memories of your wedding.
In addition to these ideas, there are many other creative options available for garden-themed favors such as personalized packets of flower seeds, botanical-scented candles, or even small bottles filled with infused oils made from garden herbs like basil or thyme. The key is to select favors that reflect the beauty and natural elements of your garden themed wedding, while also aligning with your values and desires for an eco-friendly celebration.
| Garden Themed Favors | Description |
| --- | --- |
| Potted plants | Symbol of growth and new beginnings |
| Seed packets | Plant these seeds in their own gardens as a lasting memory |
| Homemade jams | Delicious fruit preserves using seasonal produce |
Conclusion
In conclusion, a garden themed wedding offers couples the opportunity to embrace the romance and splendor of nature in their special day. From choosing the perfect garden venue to incorporating whimsical decorations and botanical fashion, every aspect of a garden wedding exudes enchantment and natural beauty.
The stunning garden-inspired invitations and stationery set the tone for the event, while delectable menu selections and eco-friendly favors add a touch of culinary delight. Capturing timeless memories through a garden themed photoshoot ensures that the magic of the day is preserved forever.
Planning a garden themed wedding allows couples to create a dreamy ambiance that is truly one-of-a-kind. Whether it's exchanging vows under a floral arch or dancing under twinkling fairy lights, every moment will be filled with charm and elegance. Remembering to consider key elements such as size, location, and amenities when selecting a garden venue will ensure that the couple's vision comes to life.
As guests enter into this magical world, they will be transported into an enchanted oasis where nature flourishes. The bride and her bridesmaids adorned in botanical-inspired gowns will be breathtakingly beautiful, while the groomsmen seamlessly complement the theme with their attire. Delighting in delicious garden-inspired cuisine made with fresh herbs, edible flowers, and seasonal produce will tickle everyone's taste buds.
Ultimately, a garden themed wedding not only celebrates love but also nature's everlasting charm. It is an opportunity for couples to create lasting memories surrounded by blooming flowers, singing birds, and gentle breezes – all encapsulating the timeless romance found within nature's embrace. As couples embark on this journey together, they can rest assured that their garden themed wedding will be an unforgettable experience cherished by all who attend.
Frequently Asked Questions
What is garden themed wedding?
A garden themed wedding is a wedding ceremony or reception that takes place in a garden or incorporates elements of nature and greenery into its design and atmosphere. This type of wedding often embraces the beauty of the outdoors, with lush flowers, blooming plants, and natural settings as the backdrop for the event.
The emphasis is on creating a romantic and intimate ambiance within a botanical setting.
How should you dress for a garden wedding?
Dressing for a garden wedding requires finding the balance between looking stylish and comfortable while also considering the outdoor venue. For women, light and breathable fabrics such as chiffon or cotton are ideal choices to stay cool during warmer weather. Floral prints or pastel shades can complement the garden theme beautifully.
Opt for flat or low-heeled shoes to navigate grassy areas easily. Men can go for lightweight suits in lighter colors like beige or light gray paired with a dress shirt and tie, or even consider alternatives like linen shirts paired with tailored pants to achieve an elegant yet relaxed look.
How to decorate a backyard wedding on a budget?
Decorating a backyard wedding on a budget can be done creatively while still achieving an enchanting atmosphere. Start by utilizing what's already present in the backyard, such as trees, bushes, or even a poolside area that can act as focal points for decorations. Incorporate DIY elements like homemade flower arrangements using seasonal blooms from local markets or your own garden.
Use string lights or lanterns to add a warm and romantic glow to the space at night. Utilize thrift stores for vintage decor pieces such as old frames, vases, or candles holders that can add charm without breaking the bank. Lastly, repurpose items you already own whenever possible – things like mason jars, old fabric scraps for table runners, or even family heirlooms can contribute to personalizing your backyard wedding without excessive expenses.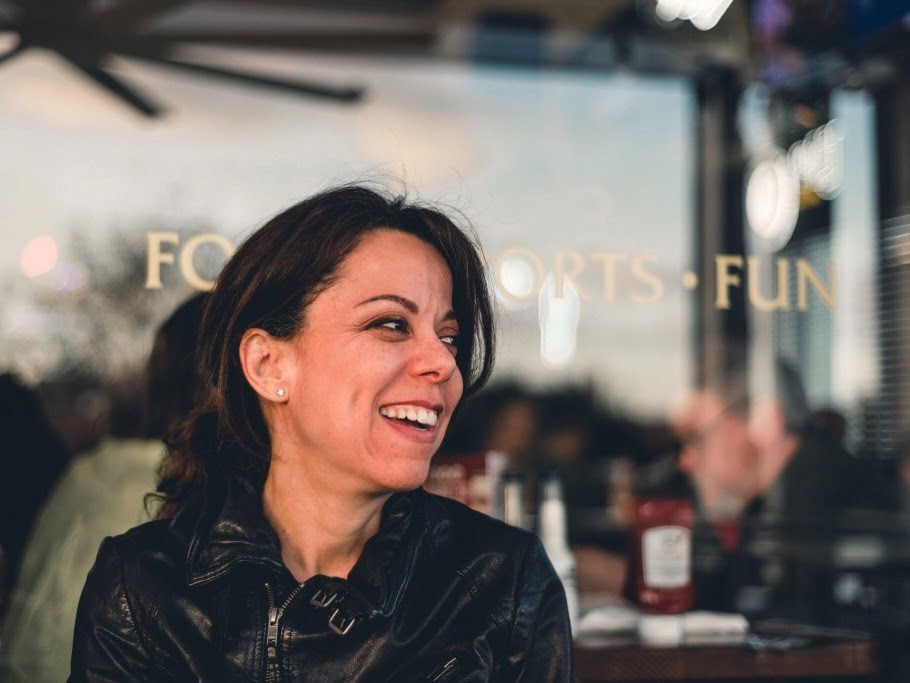 Welcome to my blog about home and family. This blog is a place where I will share my thoughts, ideas, and experiences related to these important topics. I am a stay-at-home mom with two young children. I hope you enjoy reading it! and may find some helpful tips and ideas that will make your home and family life even better!