As the leaves begin to change color and a crispness fills the air, it's time to embrace all things autumn. And what better way to celebrate the season than with a beautifully decorated fall cake? From rich and warm hues to delectable flavors that capture the essence of fall, there are endless possibilities when it comes to creating a cake that perfectly embodies the spirit of autumn.
In this article, we will explore fall decorated cake ideas that will add flair and charm to any occasion. From the vibrant colors of fall to mouthwatering flavor combinations, we'll delve into all aspects of creating a stunning autumn-inspired cake. Whether you're looking to showcase seasonal fruits and ingredients or incorporate whimsical and rustic elements into your design, we've got you covered with plenty of inspiration and tips.
Celebrate Halloween in style with spooktacular cake decorations or create Thanksgiving delights that showcase the symbols of gratitude and abundance. We'll also provide expert advice and techniques on how to achieve visually stunning fall cake decorations, ensuring that your creations not only look impressive but taste delicious as well. So get ready to unleash your creativity and bring the beauty of fall to life with these amazing decorated cake ideas.
The Colors of Fall
Autumn is a season known for its vibrant and warm colors, making it the perfect time to add a pop of color to your cake decorations. When it comes to fall-themed cakes, incorporating the rich and earthy hues of the season can instantly set the tone and create a visually stunning dessert.
One popular color palette for fall cakes is inspired by the changing leaves, with shades of red, orange, yellow, and brown taking center stage. These warm colors not only evoke feelings of cozy autumn days but also add depth and visual interest to your cake design. Whether you choose to use these colors in a gradient effect or create intricate leaf patterns, incorporating autumn hues will undoubtedly make your cake stand out.
To further enhance the fall aesthetic of your cake, consider adding touches of gold or copper accents. These metallic tones add an elegant touch and can be incorporated through edible paints or luster dust. By strategically placing these accents on your cake, you can highlight specific elements or create a truly eye-catching centerpiece.
In addition to the traditional fall colors, don't shy away from experimenting with more unconventional hues such as deep purples or vibrant greens. These unexpected colors can add a modern twist to your cake decorations while still maintaining that unmistakable autumn vibe.
| Color | Description |
| --- | --- |
| Red | Symbolizes warmth and passion |
| Orange | Evoke feelings of energy and enthusiasm |
| Yellow | Represents optimism and happiness |
| Brown | Signifies comfort and grounding |
| Purple | Adds a touch of mystery and elegance |
| Green | Brings a fresh and natural element to the design |
Autumn-inspired Flavors
Autumn is a time of harvest, and what better way to celebrate than with delicious fall-inspired flavors in your cakes? From warm spices to cozy ingredients, there are endless possibilities for creating mouthwatering flavor combinations that perfectly complement the season. Here are some delightful ideas to inspire your fall cake creations.
Pumpkin Spice and Cream Cheese
One of the classic flavor combinations that screams "fall" is pumpkin spice paired with cream cheese. The rich and comforting taste of pumpkin spice, infused with cinnamon, nutmeg, and cloves, combines beautifully with the tanginess of cream cheese frosting. Whether you choose to incorporate a pumpkin spice cake base or add the flavors through fillings or frostings, this combination will surely give your cakes a cozy autumnal taste.
Apple Caramel Delights
Apples are synonymous with fall, and they make for a fantastic addition to any cake flavor. Consider pairing apple-flavored cake layers or fillings with luscious caramel sauce for a delectable autumn treat. The tartness of the apples balances perfectly with the sweetness of caramel, creating a harmonious blend of flavors that will have everyone coming back for seconds.
Maple Pecan Bliss
Maple syrup has a unique flavor that instantly brings thoughts of falling leaves and crisp air. Incorporating maple syrup into your cakes adds warmth and depth to your desserts. Combine it with crushed pecans for added texture and nuttiness. This combination works exceptionally well in pound cakes or as a filling between layers.
Spiced Chocolate Indulgence
For those who can't resist chocolate even during the fall season, consider adding warm spices such as cinnamon, chili powder, or cardamom to your chocolate cake recipes. These spices add an extra layer of complexity to the rich chocolate flavor, making it the perfect indulgence for chilly autumn days.
Gingerbread with Creamy Frosting
Gingerbread is a beloved flavor during the fall season, and when paired with a creamy frosting like vanilla or cream cheese, it becomes a true delight. The warm spices of gingerbread, including ginger, cinnamon, and cloves, create an unmistakably autumnal taste that will transport anyone straight to cozy gatherings and holiday celebrations.
As you explore these autumn-inspired flavors, don't be afraid to experiment and combine them in unique ways to create your own signature fall cake creations. Whether you're baking for a festive gathering or simply craving some comforting flavors, these delicious combinations will ensure your cakes are the highlight of any fall celebration.
Seasonal Fruits and Ingredients
Fall is a season that brings an abundance of rich and flavorful ingredients, making it the perfect time to incorporate seasonal fruits and ingredients into cake designs. By using these ingredients, you can enhance the taste and visual appeal of your fall-themed cakes.
One popular fall fruit is the apple. Whether it's a classic red or a crisp green variety, apples add a touch of sweetness and tartness to cakes. They can be used in various forms, such as thinly sliced as a decorative topping or grated into the batter for added moisture and flavor.
Pumpkin is another iconic ingredient of the fall season. Its earthy flavor and creamy texture make it an excellent choice for cake recipes. You can use pumpkin puree in the cake batter itself or even create a pumpkin spice filling to add an extra layer of indulgence to your cake.
Cinnamon, nutmeg, cloves, and ginger are spices commonly associated with fall flavors. Incorporating these warm spices into your cake recipe will infuse it with the cozy essence of autumn. These spices pair well with fruits like apples, pears, and cranberries, adding depth and complexity to their natural flavors.
| Fruit/Ingredient | How to Incorporate |
| --- | --- |
| Apple | Thinly sliced as a decorative topping or grated into the batter |
| Pumpkin | Puree in the cake batter or create a pumpkin spice filling |
| Cranberries | Add dried cranberries to the batter or use cranberry sauce as filling |
| Pecans | Include chopped pecans in the batter or as a crunchy topping |
| Cinnamon, nutmeg, cloves, ginger | Incorporate into the cake batter or create a spiced frosting |
Using these fall fruits and ingredients will not only add delicious flavors but also create a visually stunning cake that embodies the essence of autumn. So, get creative with your fall cake designs and take advantage of the bountiful produce this season has to offer.
Whimsical Fall Cake Designs
When it comes to fall cake designs, there is no limit to the creativity that can be unleashed. This section will explore some enchanting cake designs that are inspired by the elements of autumn. From adorable woodland creatures to elegant leaf motifs, these whimsical designs will add a touch of magic to any fall celebration.
Woodland Wonderland
One popular whimsical fall cake design is the woodland theme. Imagine a cake adorned with sugar-paste mushrooms, acorns, and leaves, creating a scene straight out of an enchanted forest. To enhance the whimsy, consider adding fondant animals such as foxes, squirrels, or owls perched on tree branches. The colors for this design can reflect the warm tones of fall foliage with shades of orange, brown, and green.
Magical Harvest
Another enchanting idea for a fall-themed cake is to incorporate motifs inspired by harvest traditions. Think about decorating your cake with delicate fondant pumpkins and corn stalks. You can even add miniature baskets filled with fondant fruits and vegetables like apples and grapes. To create an ethereal touch, suspend edible sugar-paste leaves from thin wires above the cake as if they were falling from trees.
Fairy Tale Forest
For those who love the whimsy and romance of fairy tales, a Fairy Tale Forest-inspired cake could be just the ticket. Incorporate elements like tiny edible fairy figurines amidst a forest setting made from gum paste or chocolate trees dusted in shimmering gold or copper hues. Add touches of elegance with intricate sugar flowers in beautiful jewel tones such as deep purple or burgundy.
These whimsical fall cakes are sure to captivate guests at any autumn celebration. Whether you choose a Woodland Wonderland design, a Magical Harvest theme, or a Fairy Tale Forest creation, these enchanting designs will add a touch of whimsy and wonder to your fall table. Get creative and let your imagination run wild as you bring the magic of autumn to life through beautiful cake designs.
Rustic Fall Cakes
When it comes to fall cake decorating, there is no better style than the rustic aesthetic. Rustic fall cakes are all about embracing the cozy and nostalgic vibes of the season, bringing warmth and charm to any occasion. With their earthy colors and natural textures, these cakes are not only visually stunning but also capture the essence of autumn. Here are some ideas and techniques for creating beautiful rustic fall cakes that will impress your guests.
Choosing the Right Colors: The key to achieving a rustic look is using warm, earthy colors inspired by nature. Think shades of brown, orange, red, and gold. These colors can be incorporated into your cake through various elements such as frosting, fondant accents, or edible decorations like dried leaves or flowers.
Texture is Everything: To enhance the rustic feel of your fall cake, consider incorporating different textures into your design. This can be done by using rough buttercream finishes or adding textured patterns with tools like combs or spatulas. You can also experiment with edible embellishments like wood-grain fondant or burlap-inspired ribbons for an added touch of rustic charm.
Natural Elements: To truly embrace the essence of fall, incorporate natural elements into your cake design. Consider using fresh autumnal flowers like sunflowers or dahlias as cake toppers or accents. You can also use real leaves dipped in edible gold or copper dust for a glamorous yet rustic touch. Adding fruits such as berries or apples can also enhance the overall look and flavor profile of your fall cake.
By following these tips and techniques, you'll be able to create stunning rustic fall cakes that embody the cozy and nostalgic vibes of autumn. Whether you're celebrating a birthday, wedding, or simply indulging in a seasonal treat, these enchanting creations are sure to leave a lasting impression. So gather your ingredients, channel your creativity, and start baking a rustic fall cake that will wow everyone who lays eyes on it.
Halloween Themed Cakes
As the crisp autumn air and falling leaves set the stage for Halloween, why not add a touch of spookiness to your fall cake decorations? Halloween-themed cakes are a fun and creative way to celebrate the season while delighting guests with festive and frightful flavors. Whether you're throwing a Halloween party or simply want to indulge in some seasonal sweets, here are some spooktacular ideas for incorporating Halloween-inspired decorations into your fall cakes.
Firstly, consider using traditional Halloween symbols, such as pumpkins, ghosts, bats, witches, and spiders, to adorn your cake. These iconic elements can be sculpted from fondant or marzipan and strategically placed on top of the cake. You can also use black and orange frosting or food coloring to create spooky designs like spider webs or haunted houses.
To add an extra element of surprise to your Halloween-themed cake, consider incorporating hidden fillings or spooky surprises inside. For example, you could create a "bleeding" red velvet cake by adding raspberry or cherry jam between the layers. Another fun idea is to carve out a section in the center of the cake and fill it with gummy worms or candy eyeballs that spill out when the cake is sliced – perfect for giving your guests a mini fright.
Lastly, experiment with eerie flavor combinations that capture the essence of Halloween. Consider infusing pumpkin spice into your cake batter or frosting for that distinct fall flavor. Alternatively, incorporate dark chocolate or coffee flavors for a rich and indulgent taste reminiscent of cauldrons and spells. Don't be afraid to get creative with flavors like caramel apple or blood orange either – they will definitely make your cake stand out at any Halloween gathering.
Incorporating Halloween-inspired decorations into fall cakes is not only fun but also allows you to embrace the spirit of this festive holiday. From traditional symbols to hidden surprises and unique flavor combinations, these spooktacular ideas will surely delight your taste buds while adding a touch of frightful charm to your fall festivities. So let your imagination run wild and create Halloween-themed cakes that are both delicious and visually captivating.
Thanksgiving Cake Delights
Thanksgiving is a time of celebration and gratitude, and what better way to indulge in the festivities than with a Thanksgiving-themed cake? Incorporating Thanksgiving symbols into fall cake designs is not only a delicious treat but also an opportunity to showcase the spirit of the holiday. Here are some delightful ideas for creating Thanksgiving cake delights:
Harvest Bounty: One of the most iconic symbols of Thanksgiving is the cornucopia, representing abundance and harvest. Decorate your cake with fondant fruits and vegetables spilling out of a fondant or chocolate cornucopia. You can also use edible leaves, pumpkins, and acorns to add pops of autumn colors.
Grateful Gobble: The turkey is a central figure in Thanksgiving celebrations. Create a whimsical turkey cake by sculpting a turkey from rice krispie treats or modeling chocolate. Use buttercream or fondant to cover the body with feathers made from colored icing or cut-outs of fondant in vibrant fall hues.
Pilgrim's Pride: Invoke nostalgia with a classic pilgrim-themed cake. Cover your cake in fondant or buttercream and design a scene that includes pilgrim hats, bonnets, buckles, and perhaps even a Mayflower ship as an intricate topper. Incorporate details like autumn leaves or fields of pumpkins to enhance the festive atmosphere.
When incorporating Thanksgiving symbols into fall cake designs, remember to experiment with colors such as deep oranges, rich browns, rustic reds, and golden yellows to create an inviting autumn palette. Play around with textures using sprinkles, edible glitter dusts, or piped icing details like leaves or wheat stalks.
Remember that personal touches make any cake design more special. Customizing your Thanksgiving-themed creation with initials or messages that convey gratitude can add an extra touch of warmth and love to your celebratory dessert.
With these festive ideas for incorporating Thanksgiving symbols into fall cake designs, you can create a centerpiece that not only satisfies taste buds but also captures the essence of the holiday season. Share joy and gratitude with your loved ones by serving them a delightfully themed cake that celebrates the spirit of Thanksgiving.
Tips and Tricks for Fall Cake Decorating
In conclusion, fall is a perfect time to indulge in the art of cake decorating and create visually stunning masterpieces that capture the essence of the season. With the expert advice and techniques discussed in this article, you can ensure successful and captivating fall cake decorations.
From exploring the warm and vibrant hues that represent the colors of fall to discovering delicious flavor combinations that perfectly complement the season, there are endless possibilities when it comes to decorating cakes for autumn. By incorporating seasonal fruits and ingredients into your designs, you can not only enhance the taste but also showcase the best that fall has to offer.
For those looking to let their creativity shine, whimsical fall cake designs inspired by autumnal elements are a great choice. From adorable woodland creatures to delicate leaves and acorns, these enchanting designs will truly mesmerize your guests. On the other hand, embracing rustic decorations can bring about a cozy and nostalgic vibe that is quintessentially fall.
As Halloween approaches, why not add a touch of spookiness to your fall cakes? Incorporating Halloween-inspired decorations such as pumpkins, witches, or spiders can add an element of fun and excitement to your creations. And as Thanksgiving rolls around, consider highlighting festive symbols like turkeys or cornucopias in your cake designs to celebrate this joyous occasion.
With these tips and tricks for fall cake decorating, you have all the knowledge you need to create visually stunning cakes that will awe your guests. Remember to have fun with it.
Whether you're an experienced baker or just starting out, experimenting with different techniques and designs is part of what makes the process so enjoyable. So go ahead, embrace your creativity and let your fall-themed cakes be a reflection of the beauty and warmth of this wonderful season.
Frequently Asked Questions
What cakes are best for fall?
When it comes to fall, cakes that incorporate warm and cozy flavors are best suited for the season. One popular option is a spiced pumpkin cake, which captures the essence of autumn with its aromatic cinnamon, nutmeg, and cloves.
Another delightful choice is an apple spice cake, where the combination of tart apples and aromatic spices creates a comforting treat. Additionally, cakes featuring flavors like caramel, gingerbread, or maple are also great options for fall as they bring a touch of indulgence to any gathering or celebration during this time of year.
What type of cake is easiest to decorate?
Among the various types of cakes available, the one that is often considered easiest to decorate is the sheet cake. With its flat surface and rectangular shape, sheet cakes provide a blank canvas that makes decorating relatively straightforward.
Whether you use frosting to create simple designs or opt for more elaborate decorations like piped flowers or themed fondant cutouts, sheet cakes offer plenty of space and versatility for your creativity to shine through. Additionally, their larger surface area allows for easier application of techniques such as crumb coating or smooth frosting finishes.
What are trending cake designs?
In recent years, several cake designs have gained popularity and become on-trend in the world of baking and confectionery. One such design is known as the drip cake: a decadent creation often featuring rich ganache dripping down the sides in various colors, adding an element of drama and indulgence to the dessert. Geometric patterns have also become increasingly popular in cake design – be it through symmetrical shapes or abstract arrangements – adding a contemporary touch to traditional cakes.
Furthermore, watercolor-style painting on cakes has become trendy; this technique involves blending edible colors together to create beautiful pastel washes reminiscent of an artist's palette. Finally, naked cakes continue to be sought-after with their rustic charm – delicate layers left partially exposed giving them an effortlessly elegant appearance.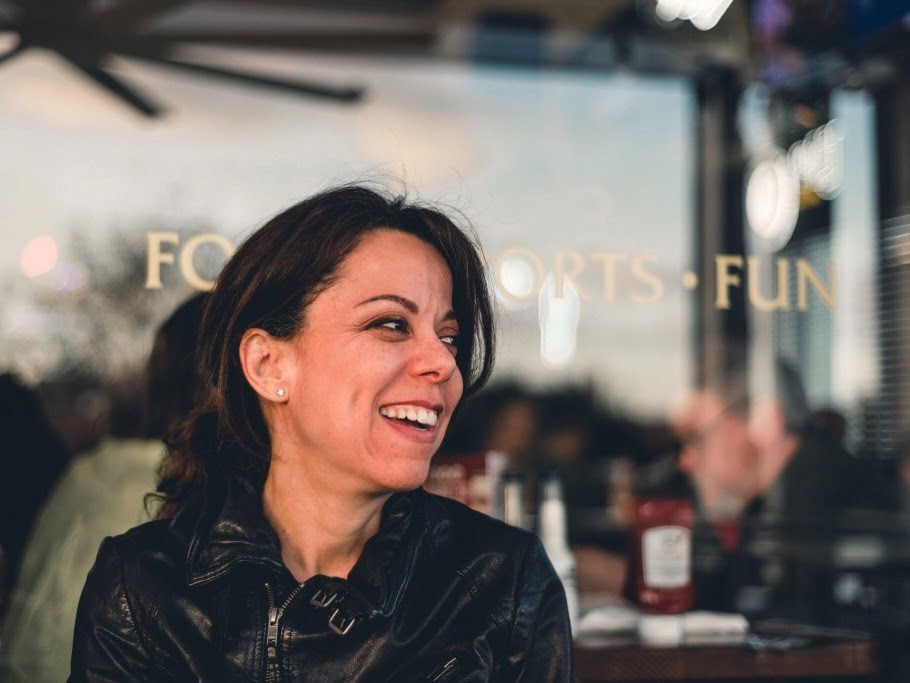 Welcome to my blog about home and family. This blog is a place where I will share my thoughts, ideas, and experiences related to these important topics. I am a stay-at-home mom with two young children. I hope you enjoy reading it! and may find some helpful tips and ideas that will make your home and family life even better!