Boho a line wedding dresses have become increasingly popular in recent years, capturing the hearts of brides who seek a free-spirited and romantic bridal style. These dresses combine the elegance of an A-line silhouette with the bohemian charm that is characteristic of this fashion trend.
A boho A-line wedding dress is defined by its relaxed and whimsical look, often featuring flowing skirts, delicate lace details, and ethereal fabrics. The combination of the structured A-line shape and boho elements creates a dress that is both flattering and enchanting.
With boho-inspired bridal fashion taking the wedding industry by storm, it is no surprise that brides are gravitating towards these unique dresses. The bohemian trend has gained momentum due to its ability to capture a sense of unconventional beauty while remaining effortlessly stylish. Brides who choose a boho A-line dress are embracing their individuality and expressing their love for nature, creativity, and freedom through their wedding day attire.
In the following sections, we will explore the history of boho A-line wedding dresses, discuss their defining characteristics, provide tips on choosing the perfect dress, offer styling ideas to complement this aesthetic, showcase real-life inspiration from weddings featuring boho A-line dresses, and guide you on where to find these stunning garments.
So whether you are planning an intimate beach ceremony or a rustic woodland celebration, allow us to take you on a journey into the world of boho A-line wedding dresses, where romance and Bohemian spirit intertwine.
History of Boho A-Line Wedding Dresses
Boho A-line wedding dresses have become a popular choice for modern brides seeking a unique and free-spirited look on their wedding day. The history of these dresses can be traced back to the bohemian fashion movement of the 1960s and 1970s. This section will delve into the origins and evolution of the boho style, as well as highlight iconic influencers and designers who have shaped its development.
The boho style, short for "bohemian," emerged as a countercultural fashion movement during the hippie era. It was characterized by its nonconformist and eclectic aesthetic, drawing inspiration from various cultural influences such as folk, gypsy, and Native American designs. Bohemian fashion rebelled against conventional norms, embracing flowing silhouettes, natural fabrics, and vibrant colors. This artistic and unconventional approach to clothing soon found its way into bridal fashion.
Iconic bohemian fashion influencers like Jane Birkin, Stevie Nicks, and Kate Moss have played significant roles in popularizing the boho style. Their effortless yet glamorous looks have inspired generations of brides seeking a carefree and romantic vibe for their special day. Additionally, notable designers such as Yves Saint Laurent with his influential "Russian Chic" collection in 1976 have incorporated bohemian elements into their designs, further cementing the boho aesthetic in mainstream bridal fashion.
As the years went by, boho A-line wedding dresses evolved to incorporate contemporary trends without losing their distinctive bohemian charm. Designers began experimenting with different fabrics such as chiffon and lace to achieve that ethereal quality synonymous with the boho style.
Intricate details like embroidery, floral patterns, fringe accents, and delicate beadwork were added to elevate the overall design of these dresses. The result is a harmonious blend of vintage-inspired elements combined with modern touches that make these gowns truly breathtaking.
Characteristics of Boho A-Line Wedding Dresses
Boho A-line wedding dresses are known for their unique and distinct characteristics that set them apart from traditional bridal gowns. These dresses embody the bohemian spirit with their relaxed, free-spirited, and effortlessly romantic design elements.
Unique Features and Design Elements
One of the key features of a boho A-line wedding dress is its silhouette. The A-line shape is universally flattering, as it cinches at the waist and gradually flares out towards the hem, creating a balanced and graceful look. This silhouette allows for easy movement and comfort, making it perfect for brides who want to dance the night away.
Boho A-line dresses often feature flowing fabrics such as chiffon, tulle, or organza. These lightweight materials add movement and an ethereal quality to the gown. Lace is also commonly used in boho designs, whether it's delicate allover lace or boho-inspired crochet lace patterns. The use of lace adds a touch of femininity and adds to the romantic appeal of these dresses.
Embroidery and Embellishments
Boho A-line wedding dresses often incorporate intricate embroidery or embellishments that enhance their bohemian vibe. Floral motifs are popular choices for embroidery, with delicate flowers cascading down the bodice or scattered across the skirt. Small sequins or beads can also be added for a touch of sparkle without overpowering the overall aesthetic.
Other embellishments that are frequently seen in boho A-line dresses include fringe details, feather accents, and intricate handcrafted macrame. These unique details add texture and visual interest to the gown, giving it an artisanal feel.
Overall, boho A-line wedding dresses bring together various design elements that create a sense of whimsy, femininity, and organic beauty. They have become increasingly popular among modern brides who want to express their individuality while embracing a romantic and laid-back vibe on their wedding day. Whether adorned with lace, embroidery, or embellishments, these dresses capture the essence of boho chic style and offer a refreshing alternative to traditional bridal gowns.
Why Choose a Boho A-Line Wedding Dress?
When it comes to choosing the perfect wedding dress, there are countless options available. However, one style that has gained significant popularity in recent years is the boho A-line wedding dress.
This unique and enchanting silhouette combines the timeless elegance of an A-line gown with the free-spirited and bohemian aesthetic, creating a look that is both romantic and effortlessly chic. Here are some compelling reasons why more brides are opting for a boho A-line wedding dress for their special day:
Versatility: One of the main reasons brides are drawn to boho A-line dresses is their versatility. This silhouette flatters a wide range of body types, making it an ideal choice for brides of all shapes and sizes. The fitted bodice cinches at the waist, highlighting the bride's natural curves, while the flowing skirt falls gracefully to create a romantic and feminine look.
Comfort: Another advantage of choosing a boho A-line wedding dress is the comfort it offers. Unlike some other wedding dress styles that can feel restrictive or constricting, boho A-line dresses are typically made from lightweight fabrics such as chiffon or lace, allowing for easy movement and comfort throughout the day. This makes them particularly well-suited for outdoor or destination weddings where brides may need to navigate different terrains or climates.
Bohemian Elegance: The bohemian aesthetic exudes an effortless sense of elegance and charm that many brides find irresistible. Boho-inspired bridal fashion often incorporates elements such as delicate lace detailing, embroidery, and ethereal sleeves or overlays. These intricate details add dimension and personality to a classic A-line silhouette, resulting in a truly unique and romantic gown that captures the spirit of modern-day bohemia.
How to Choose the Perfect Boho A-Line Wedding Dress
Choosing the perfect boho A-line wedding dress is an exciting and important part of wedding planning. With so many options available, it can be overwhelming to find the dress that perfectly matches your style and vision for your big day. Here are some tips and guidance to help you select the right boho A-line dress:
Consider Your Venue: Start by considering the venue where your wedding will take place. If you're having a beach or outdoor wedding, you might want to choose a lightweight and flowy boho A-line dress that will move beautifully in the breeze. For a more formal indoor venue, you might opt for a dress with more structure and embellishments.
Think About the Season: The season in which you'll be getting married can also influence your choice of a boho A-line dress. For spring or summer weddings, consider dresses made from lighter fabrics like chiffon or lace that will keep you cool and comfortable. For fall or winter weddings, look for dresses with long sleeves or cozy fabric options like velvet.
Reflect Your Personal Style: Your wedding day is all about celebrating your unique love story, so let your personal style shine through in your choice of dress. Boho A-line dresses come in various styles, from romantic and ethereal to whimsical and free-spirited. Decide what elements speak to you most, whether it's delicate floral lace details, intricate embroidery, or a flowing skirt with layers of tulle.
To ensure you find the perfect fit for your body type:
Pear-shaped brides may consider choosing an A-line dress with a fitted bodice that nips in at the waistline and gradually flares out.
Busty brides may want to opt for a v-neckline or sweetheart neckline that flatters their bust while still providing support.
Petite brides can lengthen their silhouette by choosing an A-line dress with a high waistline and avoiding excessive fabric volume.
When shopping for your boho A-line dress, don't be afraid to try on different styles and consult with a professional stylist. Remember, the most important thing is to choose a dress that makes you feel beautiful and confident on your special day.
Styling Options for Boho A-Line Wedding Dresses
When it comes to styling a boho A-line wedding dress, there are endless possibilities to create a unique and personalized look. The boho aesthetic is all about embracing natural beauty and individuality, allowing brides to express their creativity through various accessories and styling choices.
One of the key aspects of styling a boho A-line dress is choosing the right hairstyle. Loose, flowing hair styled in beachy waves or adorned with flowers perfectly complements the effortless and romantic vibe of the boho look. Brides can also opt for braids, whether it's a simple fishtail braid or an intricate bohemian-inspired updo. These hairstyles not only add a touch of whimsy but also enhance the overall boho aesthetic.
As for jewelry, delicate pieces that reflect nature and the free-spirited essence of the boho style are ideal. Layered necklaces with pendants like feathers or leaves create a bohemian statement, while stacking bracelets and rings adds an eclectic charm. Brides can also incorporate natural elements such as turquoise stones, wooden beads, or gemstones in earthy tones to bring out the boho spirit.
Footwear is another important aspect of completing the boho A-line wedding dress look. Many brides opt for barefoot sandals or strappy flat sandals adorned with lace or crochet details for a laid-back yet stylish feel. Others may choose ankle boots embellished with fringe or floral embroidery to add a touch of edginess to their ensemble. Regardless of choice, comfort is key when selecting footwear that stays true to the relaxed and casual spirit of the boho style.
Real-Life Boho A-Line Wedding Dress Inspiration
The popularity of boho-inspired bridal fashion has been on the rise in recent years, with many brides looking to embrace a more free-spirited and bohemian style for their special day. One of the most sought-after styles within this trend is the boho A-line wedding dress. With its ethereal elegance and romantic silhouette, it's no wonder that brides are falling in love with this unique design.
Real-life weddings serve as inspiration for brides-to-be who are considering a boho A-line dress for their own nuptials. These real wedding stories showcase how brides have incorporated the bohemian aesthetic into their big day, from the dress itself to the overall theme and decor.
One stunning example is Sarah's wedding, where she wore a beautiful lace-embroidered A-line gown. The intricate lace detailing and flowing skirt perfectly captured the essence of boho style, creating a whimsical yet sophisticated look. Sarah paired her dress with loose, tousled waves in her hair and delicate floral hair accessories, completing her ethereal bridal look.
Another bride, Emily, opted for a simpler boho A-line gown with clean lines and minimal embellishments. She chose to accessorize with vibrant flower crowns and statement jewelry, adding an extra touch of personality to her ensemble. The relaxed fit of the dress allowed Emily to move freely and comfortably throughout her special day while still looking effortlessly chic.
| Bride | Dress Details |
| --- | --- |
| Sarah | Intricate lace embroidery |
| Emily | Minimal embellishments |
These real-life examples demonstrate the versatility of boho A-line wedding dresses, as they can be tailored to suit each bride's unique style and wedding theme. Whether adorned with lace, embroidery, or kept simple, the boho A-line dress allows brides to express their individuality while still capturing the essence of bohemian elegance.
For brides-to-be seeking inspiration for their own boho A-line wedding dress, these real weddings serve as a valuable resource. They provide visual examples and stories of how other brides have successfully incorporated this style into their big day. By drawing inspiration from these real-life examples, brides can make informed decisions about their own bridal look and create a truly beautiful and memorable occasion.
Where to Find Boho A-Line Wedding Dresses
Finding the perfect boho A-line wedding dress can be an exciting and rewarding experience for any bride-to-be. With the growing popularity of boho-inspired bridal fashion, there are now more options than ever for finding the dress of your dreams. Whether you prefer to shop in-person or online, there are plenty of places to discover beautiful boho A-line wedding dresses.
One option for brides seeking a boho A-line wedding dress is to visit a local bridal boutique. Many boutiques carry a selection of bohemian-inspired dresses from various designers, allowing you to try on different styles and silhouettes in person.
This can be especially helpful if you're unsure about what type of boho A-line dress will flatter your body type or if you want to see how the fabric and detailing look in real life. Browsing through a boutique's selection of dresses can also give you inspiration and ideas for customizations or alterations you may want to make.
For those who prefer the convenience and variety of online shopping, there are numerous websites that specialize in boho A-line wedding dresses. These online stores often have a wide range of styles, sizes, and price points available, making it easier to find exactly what you're looking for.
When shopping online, it's important to carefully read the product descriptions and reviews, as well as check the store's return policy in case the dress doesn't meet your expectations.
If budget is a concern, there are also options for finding affordable boho A-line wedding dresses. Many secondhand bridal shops or consignment stores offer gently used designer gowns at discounted prices. Additionally, some independent designers or smaller online boutiques may offer customizable designs at more affordable rates. This allows you to choose the specific elements you want in your boho A-line wedding dress while staying within your budget.
Wherever you choose to search for your perfect boho A-line wedding dress, remember to take your time and enjoy the process. Trying on different styles, exploring different fabrics, and considering details like lace, embroidery, or embellishments can all contribute to finding the dress that truly embodies your bohemian spirit. With a little patience and exploration, you're sure to find the boho A-line wedding dress of your dreams.
Conclusion
In conclusion, the popularity of boho A-line wedding dresses is on the rise, with brides all over the world embracing this trendy and unique style for their big day. Defined by its flowing silhouette and bohemian-inspired design elements, the boho A-line dress offers brides a romantic and free-spirited look that is both timeless and modern.
Throughout history, the bohemian style has been influenced by various fashion influencers and designers who have shaped and evolved this iconic trend. From its origins in the late 1960s to its resurgence in recent years, boho fashion continues to captivate brides with its effortlessly chic vibe.
One of the reasons why brides are drawn to boho A-line dresses is their versatility. This silhouette flatters different body types, accentuating curves while still providing a comfortable fit. The use of different fabrics such as chiffon or lace, along with embroidery and embellishments, adds texture and depth to these dresses, making them truly unique.
When it comes to choosing the perfect boho A-line wedding dress, there are several factors that brides-to-be should consider. The venue and season play a crucial role in selecting the right dress, as well as personal style preferences. By following these tips and guidance provided in this article, brides can find their dream boho A-line gown that perfectly complements their vision for their special day.
Accessorizing and styling a boho A-line dress is an opportunity for brides to add their own personal touch. From loose beachy waves or braided updos to delicate flower crowns or statement jewelry – there are countless options available that enhance the overall bohemian aesthetic. It's all about finding the balance between simplicity and individuality.
To find your own perfect boho A-line wedding dress, there are many bridal boutiques and online stores that offer a wide variety of choices. Whether you're looking for something more affordable or a customizable design that reflects your unique style, there are options available to suit every budget and taste.
Frequently Asked Questions
Are a-line wedding dresses flattering?
A-line wedding dresses are generally considered to be quite flattering for a variety of body types. The silhouette of an A-line dress is characterized by a fitted bodice that gradually flares out from the waist down, resembling the shape of the letter "A." This style has a way of creating a beautiful hourglass figure, cinching in at the waist and skimming over hips and thighs.
The A-line design can help create a balanced and proportional look, elongating the body while still providing plenty of movement and comfort. Overall, A-line wedding dresses have a timeless elegance that can suit many different brides.
What is a boho style wedding dress?
Boho style wedding dresses are inspired by bohemian fashion aesthetics, which embrace an unconventional and free-spirited approach to style. These dresses typically feature whimsical details such as flowing fabrics, lace or crochet accents, and ethereal designs. Boho wedding dresses often prioritize comfort and ease of movement, with loose or relaxed silhouettes that allow brides to feel relaxed yet chic on their special day.
They frequently incorporate nature-inspired elements like floral embellishments or earthy tones into their designs. The aim is to evoke a sense of effortless beauty and carefree romance, perfect for brides who wish to embrace their individuality.
What is the meaning of a-line wedding dress?
The term "a-line" in reference to a wedding dress describes the silhouette or overall shape of the gown. An a-line wedding dress gets its name from the way it resembles the shape of the letter "A." It starts with a fitted bodice and gradually widens towards the hemline, giving it a gentle flare that creates an elongated line from shoulder to hem.
The dress is typically fitted through the waist before gently cascading over hips without clinging tightly to them. This design element allows for greater mobility and comfort while still accentuating curves in an elegant way. Ultimately, an a-line wedding dress is chosen for its universally flattering effects on different body types and its timeless sophistication.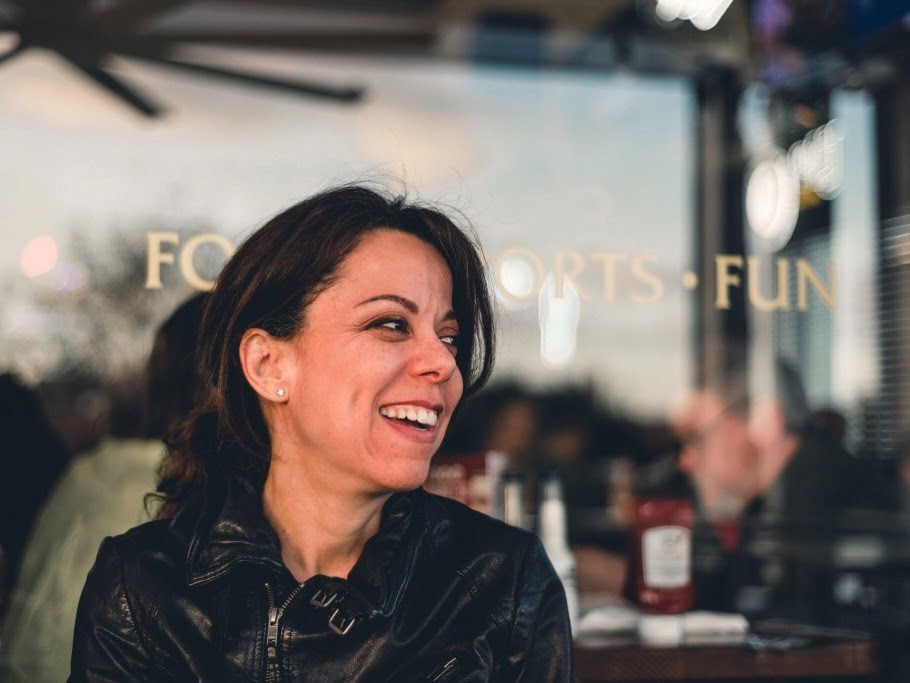 Welcome to my blog about home and family. This blog is a place where I will share my thoughts, ideas, and experiences related to these important topics. I am a stay-at-home mom with two young children. I hope you enjoy reading it! and may find some helpful tips and ideas that will make your home and family life even better!