Wedding dress, flowers, church, reception, cake topper, decorations, music AND wedding colors. Although it sounds daunting, choosing wedding colors is really quite simple.
When choosing your wedding colors think about the different colors that you like most. You may want to choose a main color and one or two accent colors for visual beauty. If you really don't have a favorite color, think about the season that you're getting married in.
[wp_ad_camp_2]
If you're planning a spring or summer wedding go with pastels and brighter colors. For winter ceremonies try darker purples and burgundies. You can also use red and silver for a more Christmas themed wedding. For a fall wedding, oranges, yellows and even reds can give a warm harvest feel.
One thing to remember when choosing your wedding colors is not to overdue black. Although it is perfectly acceptable and popular to incorporate black into the wedding, over using it can give the feel of a funeral rather than a union of two hearts.
Once you have chosen a main wedding color, you can always use a color wheel, which artists use to accent colors in paintings. Using a wheel will help you choose another color or two that will compliment your main scheme.
Another way to simplify choosing wedding colors is to visit a wedding boutique store with your bridesmaids. Choose a dress that looks good and everyone is comfortable in. Then ask the clerk what colors the dress comes in. By doing this, you will be narrowing down the colors to choose from. Once you decide on a color for their dresses, use this as a main color for your wedding.
No matter what you choose for your wedding colors, this is a detail that will stick out the most with your guests. It will be the center and focal point of flowers, dresses and decorations. So, be sure when you choose a color, you choose carefully and be sure it is something that compliments your wedding party and the atmosphere that you want to set for your wedding.
Other possibilities to help you choose wedding colors are team colors, if you are a sports fan, colors that you saw used in your favorite movie or book, or maybe a time period that gives you that "loving feeling". You don't have to have a 'wedding theme' to have a 'color scheme'. Be comfortable in the colors that you choose.
Another idea to help in choosing wedding colors is thinking about what the colors represent. For instance, blue is cool, relaxing and offers a calming vibe. Red reads vibrant and energizing. Green is comforting, refreshing and tranquil, and yellow offers happiness and brightness, giving off an uplifted spirit.
Choose colors for your wedding that will relate back to who you are and what mood you are trying to set. Be happy with what you choose because after all, this is your wedding.
How to Choose Colors for Your Bridesmaids' Jewelry on Your Wedding Day
When designing jewelry, the sky is the limit as far as color choices, stones, shapes and over-all design. But just like a cherry on a sundae or the star on the top of a Christmas tree, no outfit is complete without jewelry.
I would start with making a choice on your bridesmaids dresses. Take your Maid of Honor with you to help you make a decision because usually there are more choices of bridesmaid dresses than there are Wedding gowns in the boutiques. This will help you get some feedback as far as what will work for all of the girls and she can also try some of them on, since they normally look very different on a person than they do on the rack.
Once you have made a decision, make sure that you get a swatch of the fabric so that you have a true reference to the color of the gowns. I would not recommend trying to match the tones in the jewelry by memory, especially if you'd like to go with a similar color scheme. This simple, and not to mention free, tip will make life much easier in the long run.
The next thing you will need to consider is what sort of stones you'd like your girls to wear on the big day. There are quite a lot of choices when it comes to this subject, you can go with semi-precious stones, crystals, pearls or even just a simple pendant on a satin cord. The best place to start is with style of the dresses, taking into consideration the color and the cut of the dress itself.
Then you can decide if you'd like to go with one type and shape of stone for example, crystals or pearls, you can have a single strand or you can also go with a layered look of two or three stands of the same stone. I personally find this very effective and it's also nice because if you go with a necklace and bracelet that are of a simpler design, your girls will get much more use out of them in the future.
If you are having trouble finding something that will compliment your dresses closely, don't worry, I find that if you go with a mono-chromatic scheme and put several shades together that are in the same family it will give you a little more interest in the jewelry and you don't have to be so concerned with having a perfect match.
You can view a sampling of Swarovski Crystal colors using a Swarovski Crystal color chart. Also, don't be afraid to consider other color options when working with hues in this manner. For example, you may find that with a pale green dress, shades of citrine or yellow topaz will look very nice, or even shades of blue. It all depends on the undertones in the fabric.
The last thing to consider is the shapes of the stones that you wish to use. You could go with a single size, like tiny pearls on layered strings for a very feminine and classic look. Or you may want to go with several shapes and sizes that when put together, will make a pattern and create some interest like a Swarovski Crystal Round and Bicone Necklace, this can be very dramatic or just slight variations in the shapes.
Planning Colors for Your Wedding: Wedding Dresses, Flowers, and More!
Dreaming about your wedding is one thing; planning it is another. From wedding dresses to cakes and tuxedos to flowers – every aspect of your wedding must be carefully planned to "fall in place" on the big day! If you've been to one wedding or several, you probably realize the importance of wedding colors. Everything about the wedding is planned according the colors the bride chooses. So, here's a quick guide to help you plan your wedding colors.
Choose the Right Colors for Your Wedding Dresses
Many brides use their favorite colors for their wedding dresses – pink, red, fuchsia, burgundy, plum, mauve, purple, or blue. But before you choose colors, see if you can't find some photos of various weddings from the past. Look at a variety of color patterns and combinations before making your choice. You might find colors that you like much better than your usual favorites.
Consider how the colors of your wedding dresses will look with other colorful items once it is all put together for the big wedding day. The bridesmaid dresses will be matched with flowers, tuxedos, mother of the bride dresses, flower girl dresses, accessories, and even the reception decor.
Wedding Dresses with a Touch of Color
A growing trend is to add a touch of color to the bride's wedding gown. This is perfect for the bride who wants more than the traditional wedding gown. Some brides have color sprinkled throughout their wedding gown with embroidery. The gorgeous embroidery patterns come to life on the wedding dress when color highlights are added. These are usually available in a variety of colors painted on an ivory white wedding gown.
Test Wedding Color Combinations
Don't be afraid to match unusual colors before making your choice. Some color combinations might surprise you. For example, not many would choose bright peach, bright yellow and white, but these are actually beautiful when coordinated together in wedding flower arrangements with yellow dresses! Try out a variety of combinations to find the right wedding colors for you.
Choose Colors that Complement You
It's your special day. Choose colors that complement your hair and skin tone. You'll want colors that make you look wonderful on your wedding day. If you normally look great in red, then you'll probably look fantastic amidst red decor and red bridesmaid dresses. Maybe you can even add some red embroidery colors to your wedding gown. Whatever color suits you should work fine for the wedding.
Other Considerations
Other things to consider before choosing your wedding colors include the colors of the church or building where the wedding will be held as well as the reception hall, the types of flowers available for that time of year (if using real ones), and the availability of wedding dresses in those colors.
Once you choose colors for your wedding dresses and flowers, you're ready to start planning the wedding. To save time, you can find a wide variety of wedding dresses, bridesmaid dresses, and even prom dresses online. Be sure to choose the colors you love. After all, it is your special day!
[wp_ad_camp_4]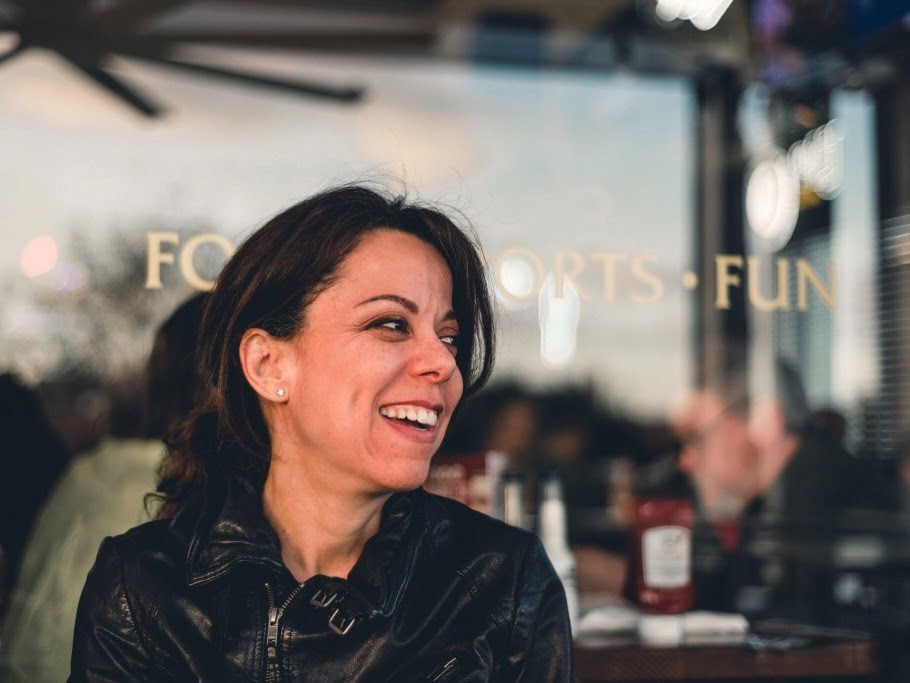 Welcome to my blog about home and family. This blog is a place where I will share my thoughts, ideas, and experiences related to these important topics. I am a stay-at-home mom with two young children. I hope you enjoy reading it! and may find some helpful tips and ideas that will make your home and family life even better!